Our Transformative Approach
Working with East Bay Community Foundation (EBCF) offers you opportunities to apply social justice values and a racial equity lens to your philanthropic giving and build a deeper connection to the East Bay.
EBCF is a place-based organization transforming good intentions into community impact. Because of our deep commitment to Alameda and Contra Costa counties, our team can offer you a truly East Bay giving experience.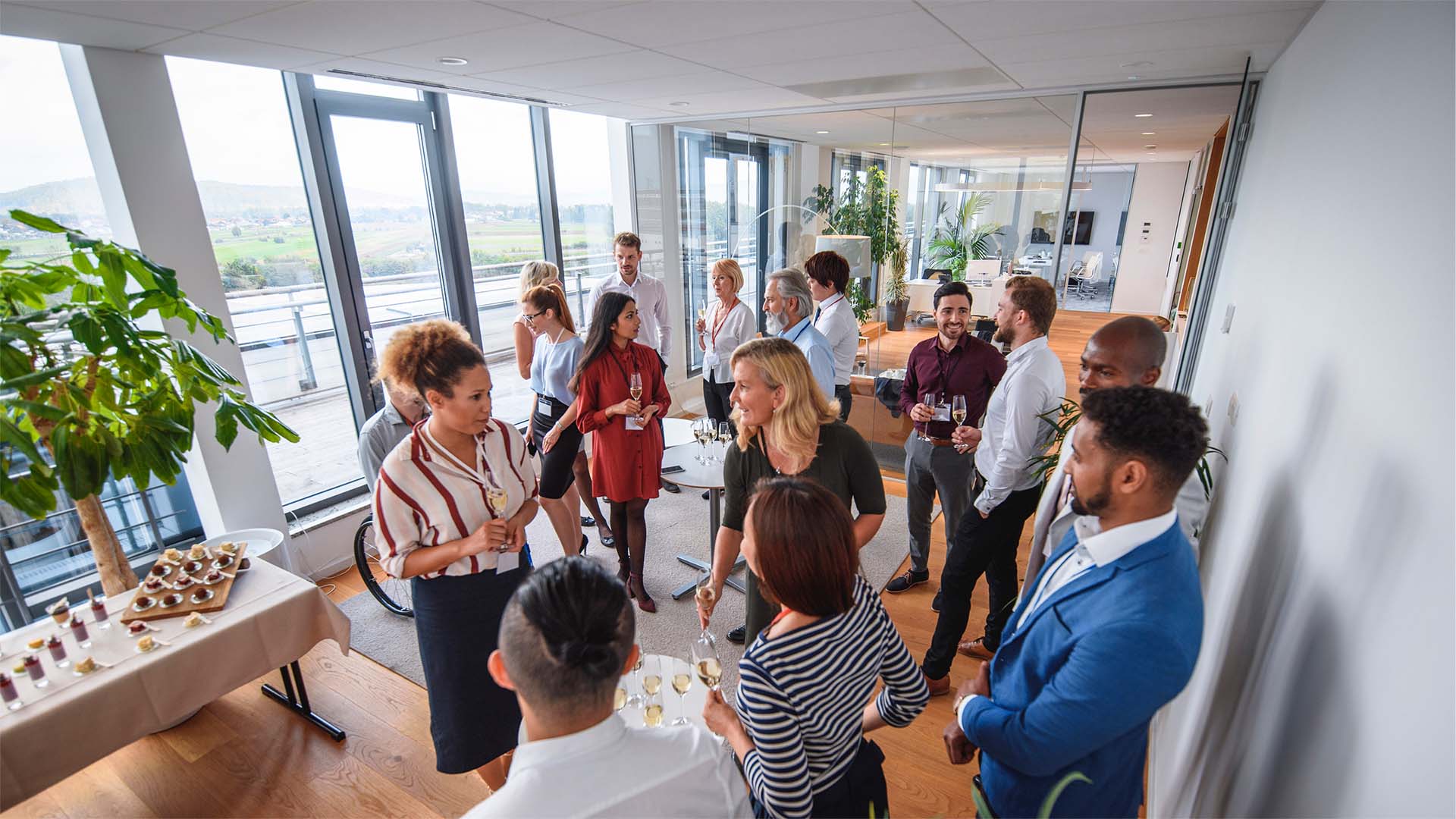 Learning & Leading Together
Learning opportunities through our blog, email newsletters, and events allow donors to explore the most effective ways to have an impact. Our staff are experts on the issues affecting our community and they can help you understand the root causes of inequities in our region. You will also learn from local organizations and the movement leaders on the front lines of social change.
Engaging in Social Change
At EBCF, you will find a community of like-minded donors driven to advance an inclusive, fair, and just East Bay. Here are some of the reasons our community of donors are proud to partner with EBCF:
Working with an EBCF philanthropic advisor gives you access to the most effective ways to create impact aligned to your social justice values.
Community interest funds and giving circles allow you to widen your impact across multiple local organizations and leaders.
The hate-free grantmaking clause of our grants due diligence policy ensures that no dollars granted by EBCF from a Donor Advised Fund will support organizations engaging in hateful activities.
Our inactive funds policy ensures that all our fund advisors are actively involved in using their funds to create community impact.
Beyond current socially responsible investing standards, EBCF is committed to ensuring that 100% of the assets we manage on behalf of our community of donors are invested with racial justice as a focus. We screen our investments to avoid industries that are not aligned with our mission and values.
Our administrative services facilitate your grantmaking.
Doing your giving with East Bay Community Foundation makes it possible to maximize the tax benefits and the impact of your philanthropy in the most efficient, knowledgeable, and cost-effective way.
Our expertise spans more than 90 years of leading critical community initiatives and funding thousands of nonprofits throughout the region.
Ways to Engage
Open a Fund
If you're ready to begin giving back to the East Bay and other communities you care about, consider opening a charitable vehicle with us. We offer several options depending on your goals and needs.
Legacy Giving
You can't predict our community's future needs, but you can rest assured knowing that EBCF will continue to partner with donors, social movements, and the community to eliminate structural barriers, advance racial equity, and transform political, social, and economic outcomes for all who call the East Bay home.
Donor Resources
As an active fund advisor, there are some important resources you can keep at your fingertips. Get information on transferring assets into your fund, link to DonorCentral, and learn more about donor organizing.
Giving Circles
A Giving Circle is a form of shared giving in which like-minded donors pool their resources in order to support greater social change. By working together, donors can leverage their individual gifts into larger impact grants that aid several organizations.
Campaign for A Just East Bay
EBCF is a bridge connecting donors to the possibility of creating real transformation, reshaping the world we live in into one aligned with our values of inclusion, fairness, and justice. Contributions to the Campaign fund EBCF's strategic regional grantmaking, impact investing, and innovations in grantmaking work.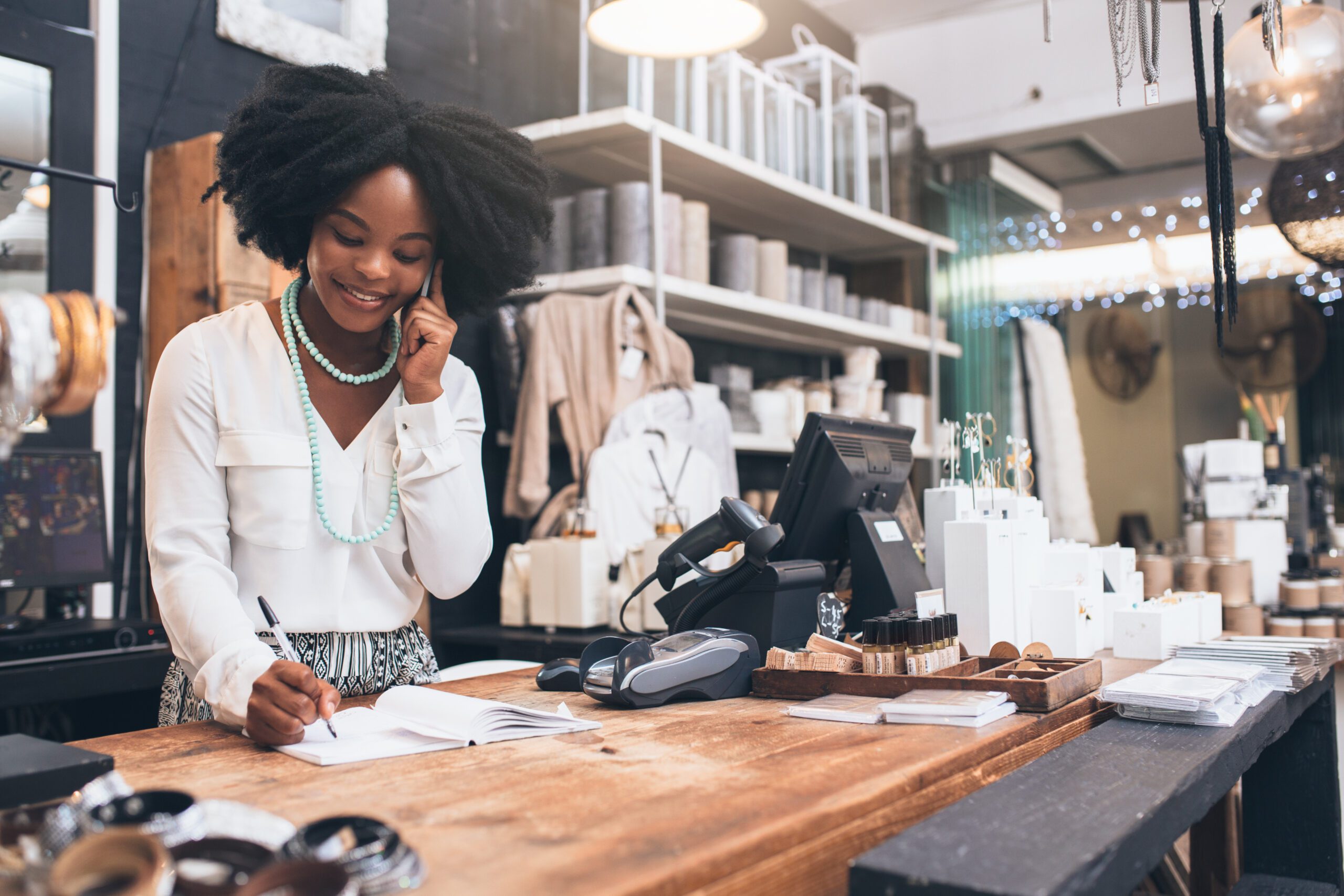 Learn how you can make loans, loan guarantees, and private equity investments.
Read More
Get In Touch
Our development staff are looking forward to assisting you as you explore the options available to you.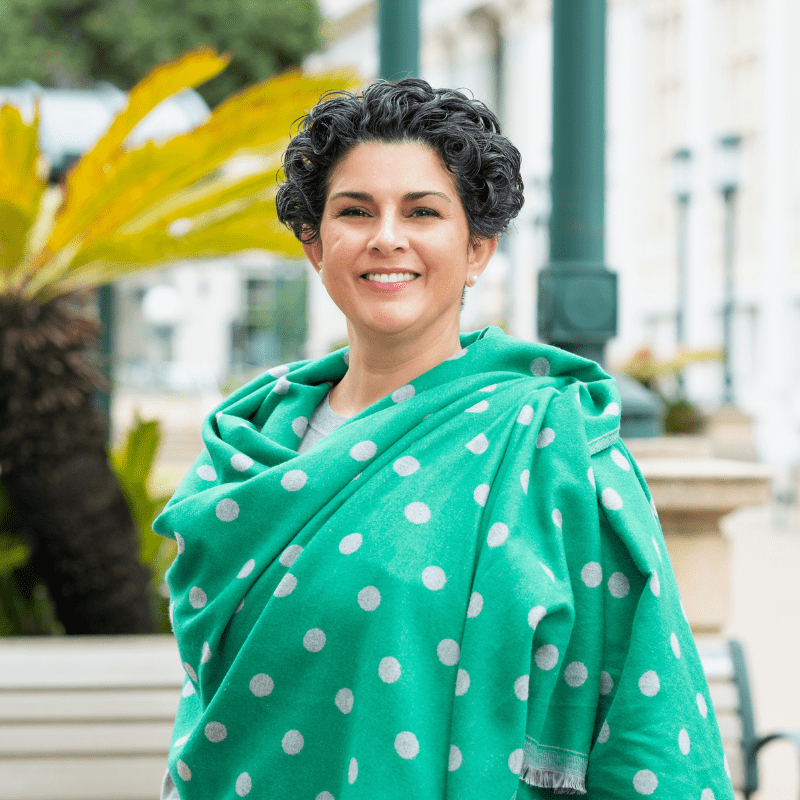 (she / her)
Senior Philanthropic Advisor
mgrajeda@eastbaycf.org
(510) 208-0840
As a Senior Philanthropic Advisor at East Bay Community Foundation (EBCF), Marta leads our planned giving program and supports donors who are committed to strengthening our community and leaving a legacy of love and liberation for the East Bay. She is dedicated to aligning her passion for advancement work with her commitment to addressing systemic inequality.
Marta has extensive fundraising experience and successfully raised funds for a $40 million and $24.5 million capital campaign and led a $4 million annual giving program. She also founded two social justice organizations that served Black, Indigenous, and People of Color (BIPOC) students and their families and has more than two decades of experience in local schools.
Marta is a Bay Area native and first-generation graduate with a Masters in the Art of Teaching from Brown University and a B.A. in U.S. History from San Francisco State University. Marta enjoys gardening, hiking with her dogs in the Oakland hills, and cooking with her daughter.
Contact Marta Grajeda
See Bio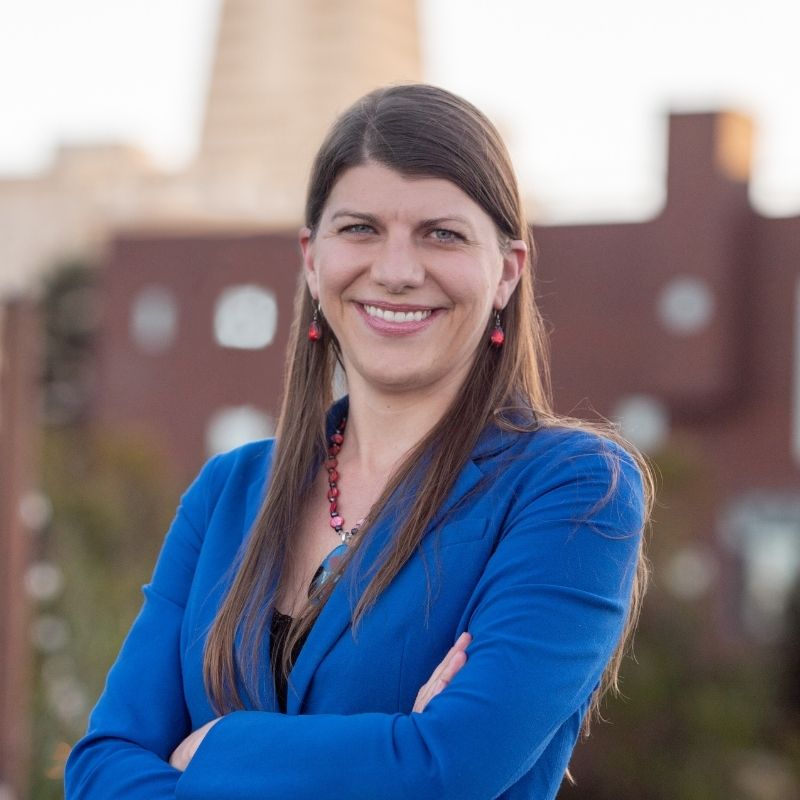 (she / her / hers)
Senior Philanthropic Advisor
klevenstrong@eastbaycf.org
(510) 208-0859
As Senior Philanthropic Advisor, Kaitlin Levenstrong focuses on building relationships with donors interested in aligning their giving with the Just East Bay vision. She has dedicated her career to helping people live into the change they want to see through boldly investing their wealth and resources, as well as their time and talents, towards critical issues of racial justice, gender equity, economic inclusion, and other structural inequalities. Most recently, she has served as the Director of Strategic Gifts and Business Partnership at Sojourners, a national nonprofit mobilizing people of faith around local & national social justice issues.
Kaitlin has developed a unique blend of fundraising, strategic partnership building, community organizing, and business acumen throughout her 13+ year career. In addition to Sojourners, she has worked on gender equity programs, social enterprise, and corporate partnership development for the United Nations Association of Greater Boston (UNA-GB), Prosperity Candle, and the Girl Scouts in Washington, DC. Her work and approach are driven by a deep belief in building authentic relationships that prioritize transparency and trust, in order to inspire people to become powerful participants and allies within their communities and broader movements.
Kaitlin is a graduate of Ithaca College, where she received a B.A. in journalism with concentrations in religious studies, politics, and African new world studies, and has also completed a certificate in professional fundraising at Boston University. Having been raised in the Midwest and headed East first for school and work, Kaitlin eventually found her way out West, making a more permanent home in California with her husband in 2020. Getting outdoors to explore the natural wonders of the Bay Area and beyond is what she seeks most in her downtime.
Contact Kaitlin Levenstrong
See Bio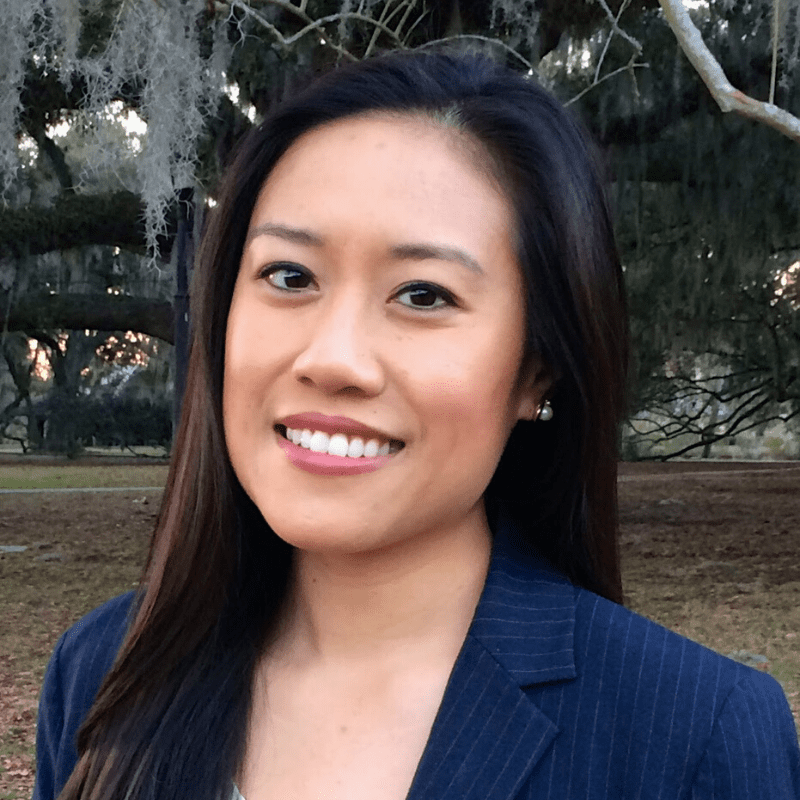 (she / her / hers)
Senior Philanthropic Advisor
mnguyen@eastbaycf.org
(510) 208-0842
Mây (pronunciation) Nguyễn brings over 15 years of experience as a community organizer, attorney, and program director to her role as Senior Philanthropic Advisor at East Bay Community Foundation. She has been a leader in disaster and climate justice, co-authoring a white paper on the BP Oil Spill for the White House Initiative on AAPI, providing written testimony on the Oil Pollution Act for a US Senate Energy Subcommittee hearing, and appearing on NBC, NPR, and local Louisiana media. She published a revised second edition environmental law and policy advocacy guide and has taught an undergraduate program and trained over a thousand impacted people and local elected leaders to take action. And she received UCLA School of Public Policy's Rishwain Social Justice Entrepreneurship Award for her transformative organizing work with Black, Indigenous, and Immigrant fishing communities to win recognition and damages for traditional fishing practices.
The proud daughter of refugees from Viet Nam, Mây grew up in New Orleans and east Oakland as one of seven children. She earned her BA from Amherst College and MA from Johns Hopkins University. And received a NAPABA Scholarship to attend UCLA School of Law, where she earned her JD with a certificate in Public Interest Law and Policy.
Mây lives in the Bay Area, California with her husband and two young children, and enjoys traveling, ice skating, and making music. She currently serves on the Board of Directors of a community foundation in Louisiana, and Lowlander Center, a climate justice participatory action group.
She looks forward to meeting more funders and donors and co-creating philanthropic strategies to realize a just east bay for all of us that call this area home. Her specific areas of interest include Trust-Based philanthropy, Regenerative philanthropy, faith-based giving, crowdfunding, and centering Black, Indigenous, and People of Color (BIPoC) philanthropy. She is fluent in Vietnamese and proficient in Spanish.
Contact Mây Nguyễn
See Bio