Members of the East Bay Community Foundation Board of Directors have a personal investment in the East Bay and are passionate about building a community that's equitable for all who call it home. The directors were chosen for their knowledge of community issues and their desire to serve the common good. The Board of Directors establishes policy, reviews the investment performance of funds, and oversees the grantmaking process.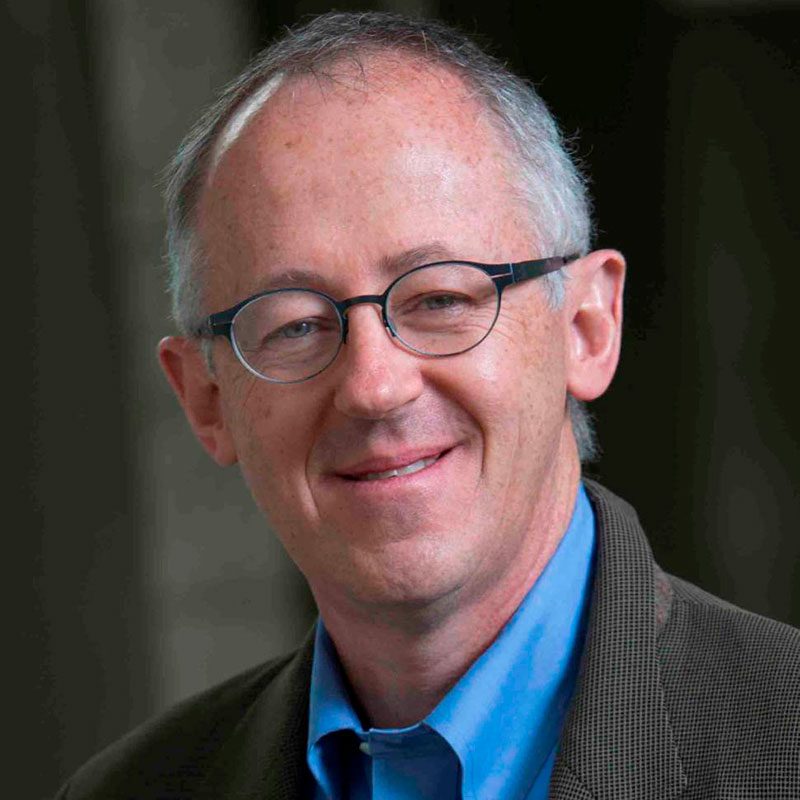 University of California, Berkeley School of Public Health
Dean Emeritus and Professor of Health Policy & Management
Stefano M. Bertozzi is dean emeritus and professor of health policy and management at the UC Berkeley School of Public Health. He recently stepped down as the interim director of Alianza UCMX which integrates all of the UC systemwide programs with Mexico. Previously, he directed the HIV/TB programs at the Bill and Melinda Gates Foundation. At the Mexican National Institute of Public Health he served as director of its Center for Evaluation Research and Surveys. He was the last director of the WHO Global Programme on AIDS and has also held positions with UNAIDS, the World Bank and the government of the Democratic Republic of Congo. He currently serves as the founding editor-in-chief for Rapid Review: COVID-19, a new overlay journal that reviews COVID-19 research published by MIT Press. He holds a bachelor's degree in biology and a PhD in health policy and management from MIT. He earned his medical degree at UCSD, and trained in internal medicine at UCSF.
See Bio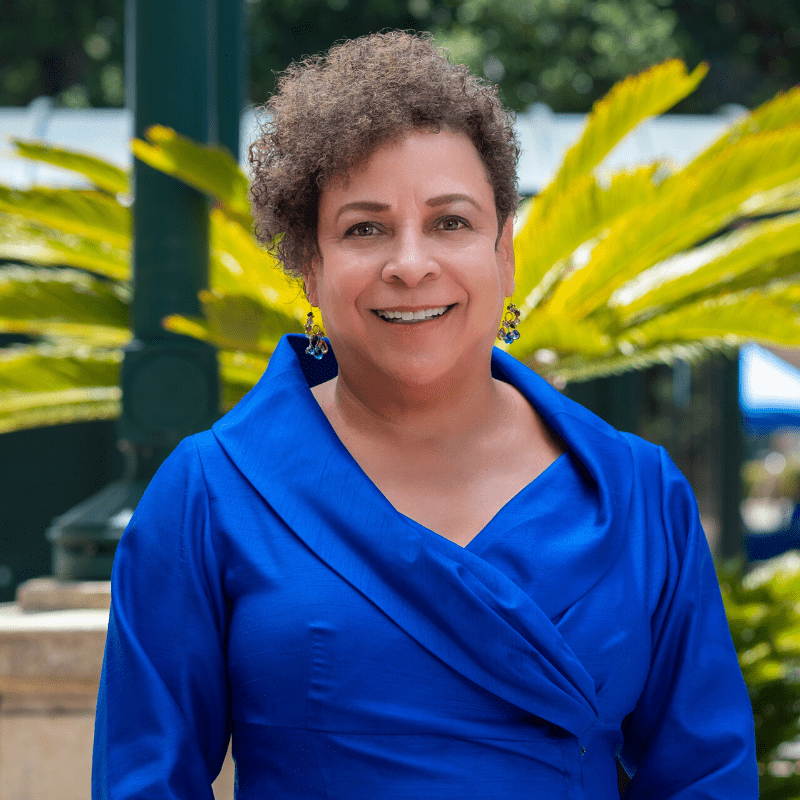 East Bay Community Foundation
Interim President & CEO
Pamela Calloway is the Interim President & CEO at EBCF, stepping into this temporary leadership role after serving as EBCF's Interim board chair and long-time board member. She brings over two decades of skills and time-tested experience in government, civic and community service, and is deeply committed to social justice advocacy.
Her professional experience includes a blend of private and nonprofit work rooted in the East Bay, specializing in workforce and regional economic development. Pamela is an attorney and principal activist with Calloway & Associates and held prior leadership roles with The Bread Project, RDJ Enterprises, Public/Private Ventures, and the Private Industry Council of San Francisco, Inc. She has strong civic connections, served as District Director for Congresswoman Barbara Lee, and has advised former Oakland Mayor Ron Dellums, former San Francisco mayors Willie Brown and Gavin Newsom, and the Oakland Metropolitan Chamber of Commerce. She gives generously of her time, volunteering for multiple boards including Chinatown Community Development Center and California Workforce Association.
Pamela is a proud graduate of Fisk University and Georgetown University Law Center and is a member of the State Bar of California. She lives In Oakland with her husband, Dr. Mark Smith. Langston Smith, their son, lives In San Francisco.
See Bio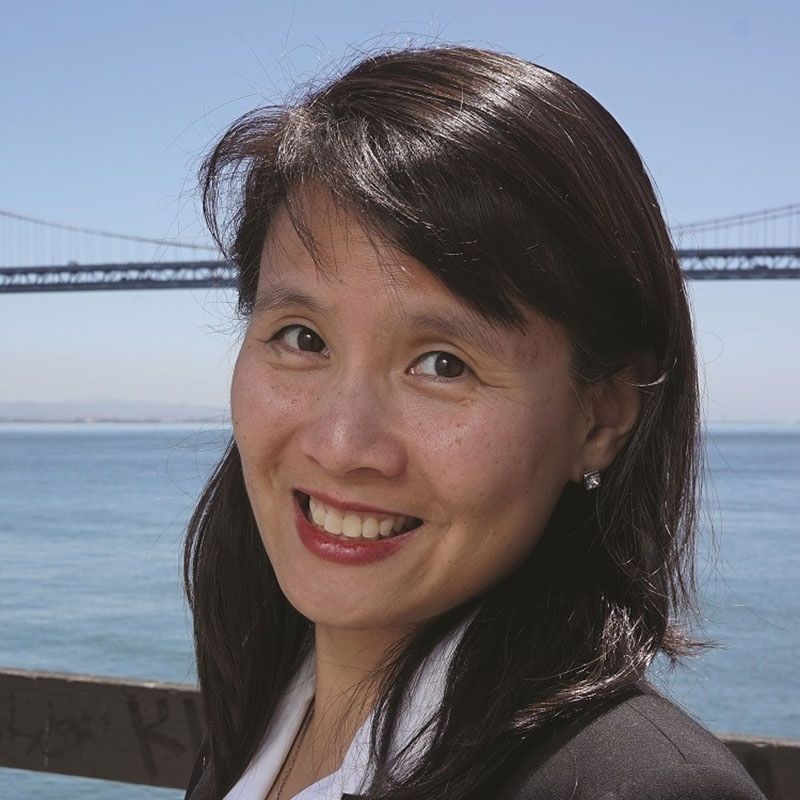 (she/her/hers)
SRI Wealth Management Group, RBC Wealth Management
Managing Director and Financial Advisor
Catherine has significant corporate finance and institutional advisory experience and has been in the investment field since 1993. Before joining RBC, she was part of the SRI Wealth Management Group at Piper Jaffray for five years where she advised foundations, non-profit organizations and high net worth individuals on ESG investments. Prior to Piper Jaffray, Catherine worked with J.P. Morgan for almost seven years as an investment banker covering the healthcare, natural resources and technology sectors. During her tenure at J.P. Morgan, Catherine advised clients on over $5 billion of M&A, project finance and equity and fixed income underwriting transactions. She was based in the New York, San Francisco, and Hong Kong offices, and has expertise in advising multi-national companies. Prior to that, she was an analyst in the International Banking Department of Chinatrust Commercial Bank in Taiwan, part of one of the largest conglomerates in Taiwan. She performed investment analysis for a variety of project finance transactions and assisted in establishing its Hong Kong office.
Catherine is a Board Member of the East Bay Community Foundation, former Advisory Board member of the Women's Funding Network, and former Board member of the Children's Council of San Francisco. She is a graduate of U.C. Berkeley and has a BA in both Economics and History where she is a Cal Alumni Scholar. She is also a Certified Investment Management Analyst (CIMA®), a designation she earned from the Wharton School at the University of Pennsylvania and is a member of IMCA (Investment Management Consultants Association). She has passed the Series 7 and Series 66 exams, and holds a California insurance license. Catherine was recognized as a 2019 Financial Times Top 400 Financial Advisor and as a 2020 and 2021 Forbes/SHOOK Best in State Wealth Advisor. She also won the Forbes/SHOOK Working Mothers Award in 2019 and 2020. Catherine is a member of the Social Investment Forum. She has sat on the firm's Investment Advisory Group Council, is a member of the firm's Senior Consulting Group, and is part of the Chairman's Council in the firm (which is a distinction bestowed on high producing advisors in the firm). She is also a proud parent to two kids with her husband.[1]

[1] The Forbes ranking of America's Top Wealth Advisors, developed by SHOOK Research, is based on an algorithm of qualitative and quantitative data, rating thousands of wealth advisors with a minimum of seven years of experience and weighing factors like revenue trends, assets under management, compliance records, industry experience and best practices learned through telephone and in-person interviews. Portfolio performance is not a criteria due to varying client objectives and lack of audited data. Neither Forbes nor SHOOK receive a fee in exchange for rankings.
Source: Forbes.com (January 2021). Forbes Best-in-State Wealth Advisors ranking was developed by SHOOK Research and is based on in-person and telephone due diligence meetings to evaluate each advisor qualitatively, a major component of a ranking algorithm that includes: client retention, industry experience, review of compliance records, firm nominations; and quantitative criteria, including: assets under management and revenue generated for their firms. Investment performance is not a criterion because client objectives and risk tolerances vary, and advisors rarely have audited performance reports. Rankings are based on the opinions of SHOOK Research, LLC and not indicative of future performance or representative of any one client's experience. Neither Forbes nor SHOOK Research receive compensation in exchange for placement on the ranking. The financial advisor does not pay a fee to be considered for or to receive this award. This award does not evaluate the quality of services provided to clients. This is not indicative of this financial advisor's future performance. For more information: www.SHOOKresearch.com.
See Bio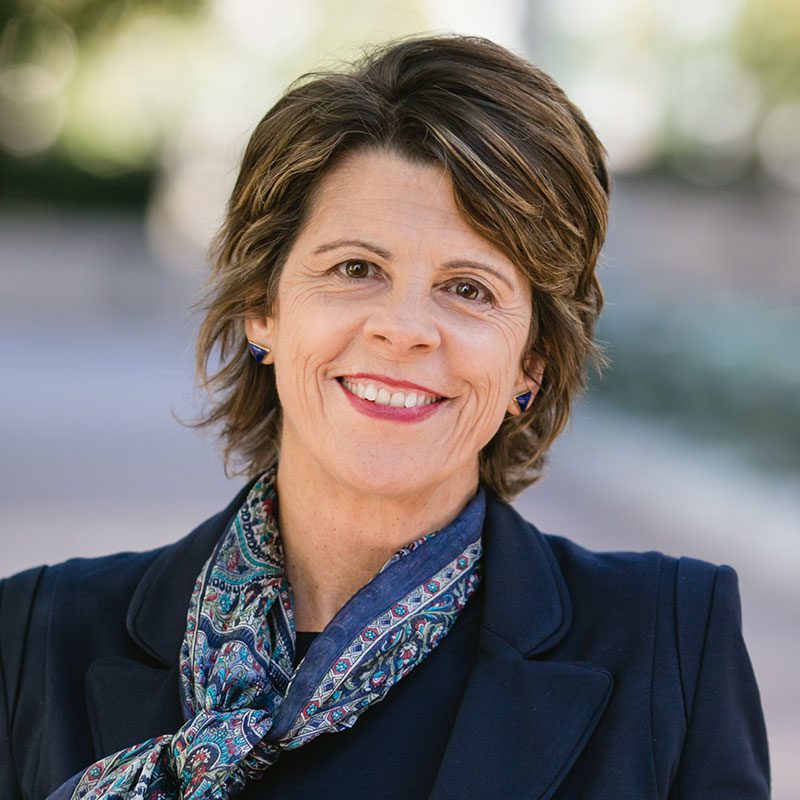 Akonadi Foundation
Founder and Board Chair
Quinn Delaney is the Founder and Board Chair of Akonadi Foundation, which supports the development of powerful social change movements to eliminate structural racism and create a racially just society. The Foundation funds primarily in Oakland with a focus on ending the criminalization of people of color.
In addition to Akonadi Foundation, she currently serves on the boards of East Bay Community Foundation, Oakland Museum of California, Community Change, Women Donors Network Action and Smart Justice California. For many years her focus has been on transforming the criminal justice system.
Quinn's strategy is to bridge the work of nonprofit community organizing and political campaigning. She is involved in an advisory capacity with political organizing groups such as California Donor Table, Fund Her, Emerge America and Way to Win.
In 2022, Quinn was appointed by President Biden to the Commission on Presidential Scholars, a group of eminent private citizens appointed by the President to select and honor the Presidential Scholars. Commissioners are selected from across the country, representing the fields of education, medicine, law, social services, business, and other professions. The Commissioners make the final selection of the 161 Presidential Scholars. The Scholars demonstrate exceptional accomplishments in academics, the arts, career and technical education and an outstanding commitment to public service.
See Bio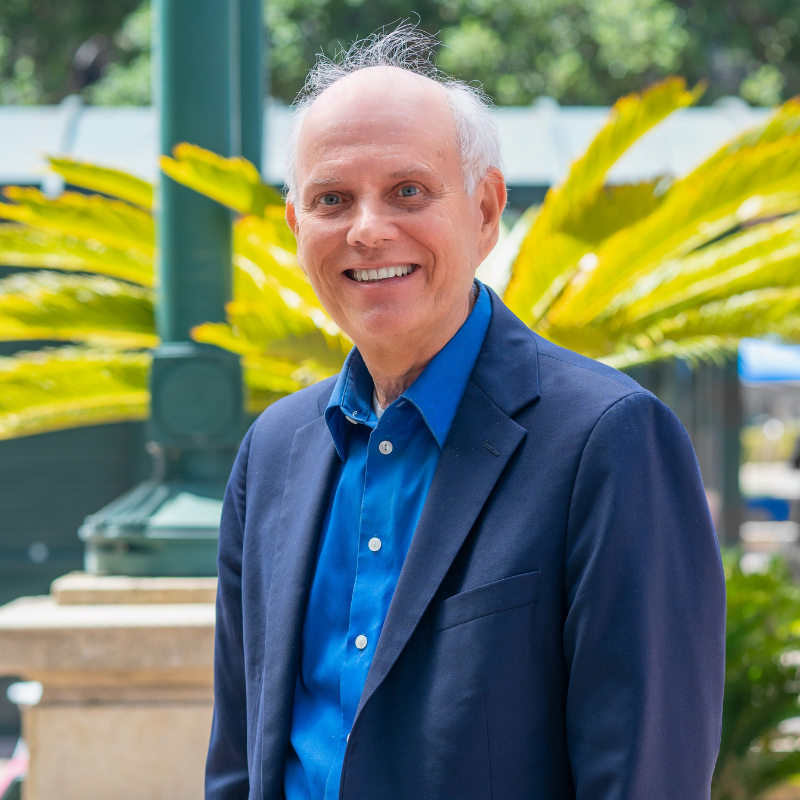 Eden Health District
CEO
Board Chair, EBCF
Mark Friedman is the Chief Executive Officer of the Eden Health District where he leads the District's efforts to address the pandemic in partnership with many public and non-profit agencies. He is the past CEO of the Thomas J. Long Foundation where he led a major grants program to East Bay community organizations working in health care, education, seniors, disabilities, and safety net services. Prior to that he was the CEO of First 5 Alameda County for over 15 years. First 5 Alameda County is a government agency that provides extensive services to children from birth to age 5 and their families including health care, developmental screening, mental health, family support, and early care and education. Mr. Friedman was appointed by then Governor Jerry Brown to chair the California Advisory Council on Early Learning and Care and served two terms as the President of the California Children and Families Association. He also served as co-Chair of Raising California Together.
Among community boards and advisory bodies he serves on are the East Bay Community Foundation where he is the immediate past Chair, Supplybank.org which provides basic needs for children throughout the state, the Oakland Promise cradle to career program, Funding the Next Generation, Ensuring Opportunity, and the Budget Justice Coalition.
Mr. Friedman also spent 11.5 years serving on the El Cerrito City Council including three terms as Mayor. Among major projects he was instrumental in were building a new city hall and renovating the swim center. He led the passage of strict anti-smoking regulations and the increase in the minimum wage.
See Bio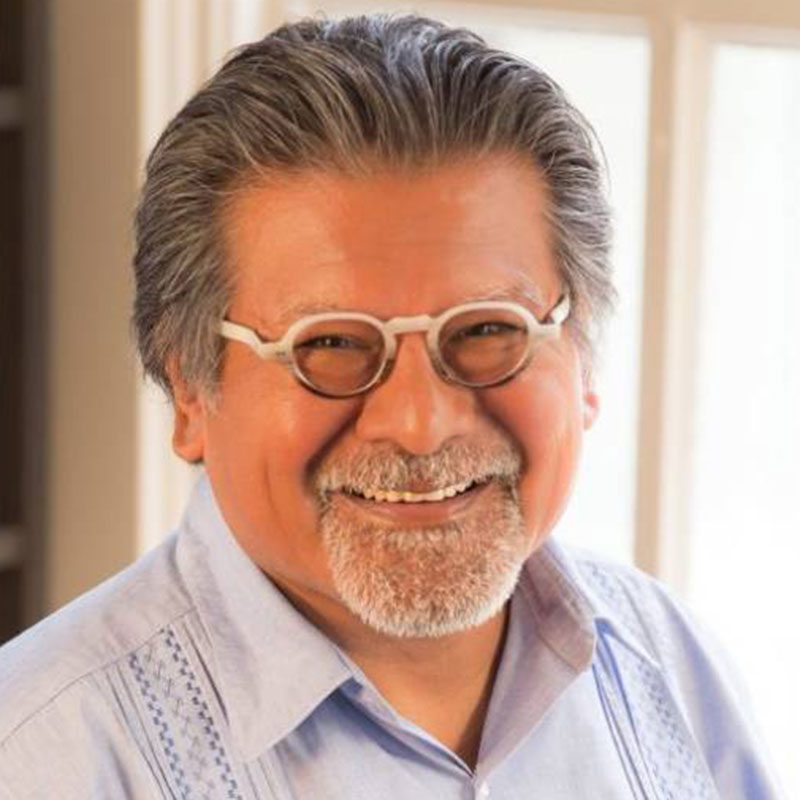 Evelyn and Walter Haas, Jr. Fund
Former Program Director for Immigrant Rights and Integration
Vice Chair, EBCF
John Govea was the Program Director for Immigrant Rights and Integration at the Evelyn & Walter Haas, Jr. Fund. He joined the Haas, Jr. Fund staff in 2017 after 10 years with the Robert Wood Johnson Foundation in New Jersey, where he managed national programs and initiatives focused on childhood obesity and health equity. Born and raised in Bakersfield, California, John is descended from Mexican immigrants who settled in California. His father came to the United States under the bracero program during World War II to work on the Santa Fe Railroad. His mother worked the fields and orchards of California as a migrant farmworker. John started his professional career as an attorney representing farmworkers in rural California. He has worked on the staffs of the Community Foundation for Monterey Country and the David and Lucile Packard Foundation, and was senior program officer with the State of California's California Volunteers, where he oversaw implementation of the state's AmeriCorps program.
See Bio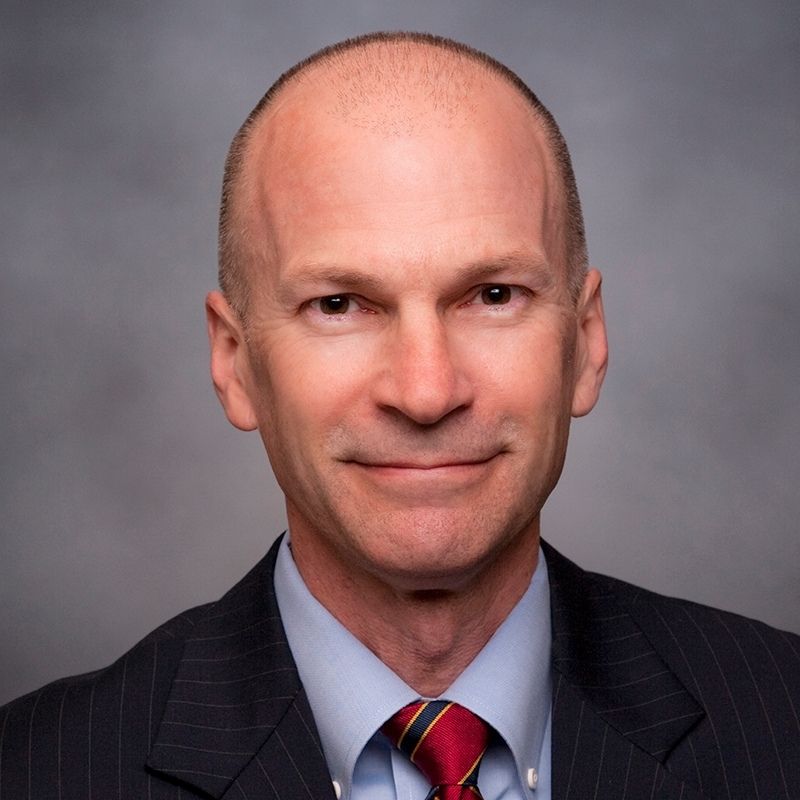 Kaiser Foundation Health Plan & Hospitals
Senior Vice President, Hospital System Operations
Tom Hanenburg, MHA, is the Senior Vice President of Hospital System Operations. As Senior Vice President, he is responsible for continually improving performance and leveraging scale across all 40 Kaiser Foundation Hospitals by driving consistency of operations, technology and capital investments to optimize the reliable performance of KP's hospital system. Tom is also accountable for National Employee Health and Safety and plays a significant operations role in care delivery technology planning and the Kaiser Permanente enterprise response to the COVID-19 pandemic.
Prior to this role, Tom served as the Interim Hospital and Health Plan President for the Northern California region where he was responsible for overseeing and directing all operations for the region. He was also the Chief Operating Officer for Northern California from 2018 to 2019, and Senior Vice President for Hospital and Health Plan Operations from 2016 to 2018. He joined Kaiser Permanente in 2013 as the Senior Vice President and Area Manager of the Greater Southern Alameda Service Area.
Before Kaiser Permanente, Tom was Chief Executive Officer of the Southern Oregon Service Area for Providence Health & Services, which included operational oversight for Providence Medford Medical Center, Providence Medical Group, and the Providence Community Health Foundation. He has also held executive positions with national hospital systems, including Duke University Health System, Health Management Associates, and Humana.
Tom received his Masters in Health Services Administration from Arizona State University, and is a member of the Healthcare Financial Management Association. He and his wife Mary live in Danville, California.
See Bio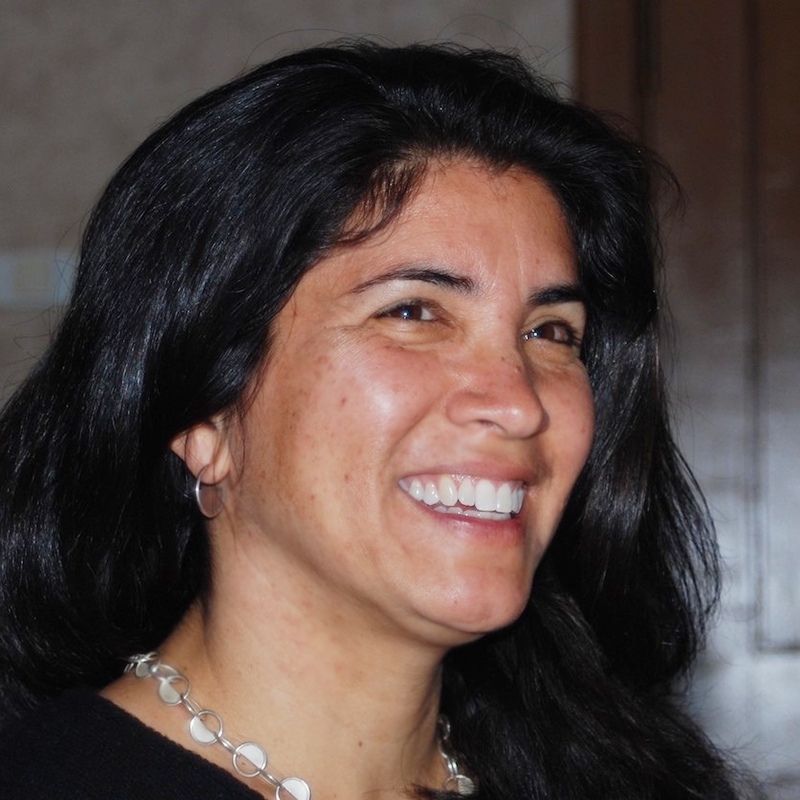 Linked Fate Fund for Justice
Artist/Philanthropist; Co-founder
Connie Cagampang Heller is co-founder of the Linked Fate Fund for Justice which supports grassroots community organizing to end systemic racial inequity. As a donor organizer and consultant, she designs learning spaces to share research and strategies to address structural racialization and implicit bias. In this capacity, she has worked extensively with Professor John A. Powell, with whom she co-developed and co-authored the Systems Thinking and Race curriculum for The California Endowment. Connie has served on numerous nonprofit boards including Groundswell Fund and Groundswell Action Fund, Perception Institute, Demos, Ella Baker Center, and Women Donors Network.
Since 2016, Connie has focused on using art to explore and reveal the complexity of race in America. Her art has been shown at the National Academy of Medicine for the Visualizing Health Equity Conference, The Charles Hamilton Houston Institute at Harvard Law School, and at Community Change's 2018 Cross Movements Conversation. Her art is featured in Shakti Butler's film, Cracking the Codes: The System of Racial Inequity and on the cover of Dr. Lani Guinier's The Tyranny of Meritocracy.
She attended Mount Holyoke College and received her B.A. and M. Arch in Architecture from the University of California at Berkeley.
See Bio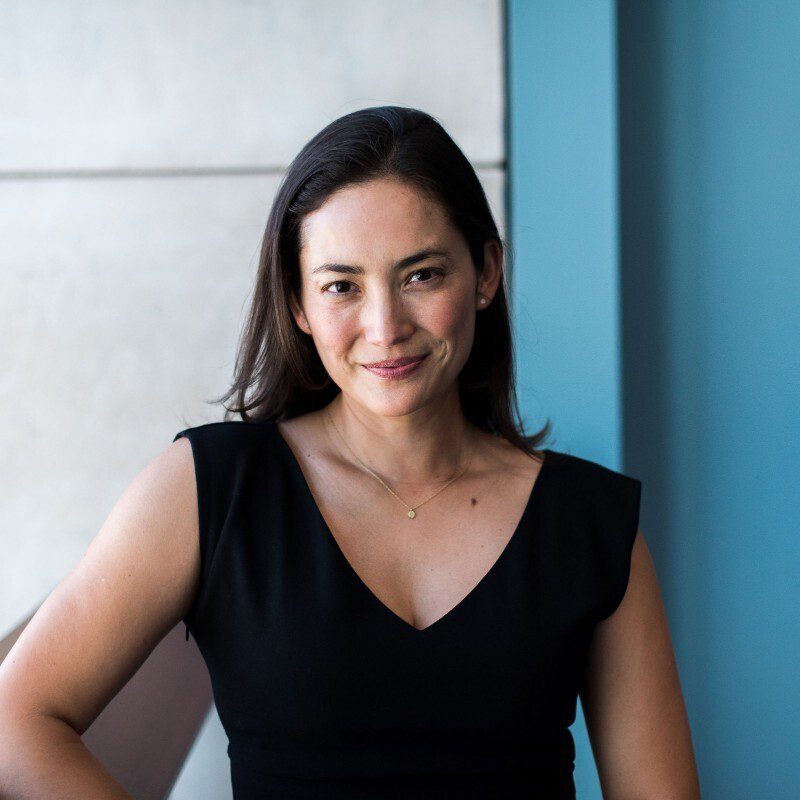 JustFund
Founder and CEO
Iara is the founder and CEO of JustFund. She has worked in nonprofits for over 20 years, building new programs and organizations within the sector and supporting emerging leaders. She launched JustFund.us an innovative online portal that connects grantmakers directly to organizations to help move resources more quickly while facilitating greater trust, transparency, and accountability across funder communities.
Early in her career, she worked to build the progressive leadership pipeline and started Young People For, a national progressive leadership development program that has identified and trained thousands of leaders across the country. She holds a Masters Degree from Columbia University, where she studied public administration and nonprofit management. She has served as a strategic consultant and on the boards of dozens of nonprofits and is currently a board member of Donors of Color Network and on the advisory board of She the People and Girls Crushing It.
See Bio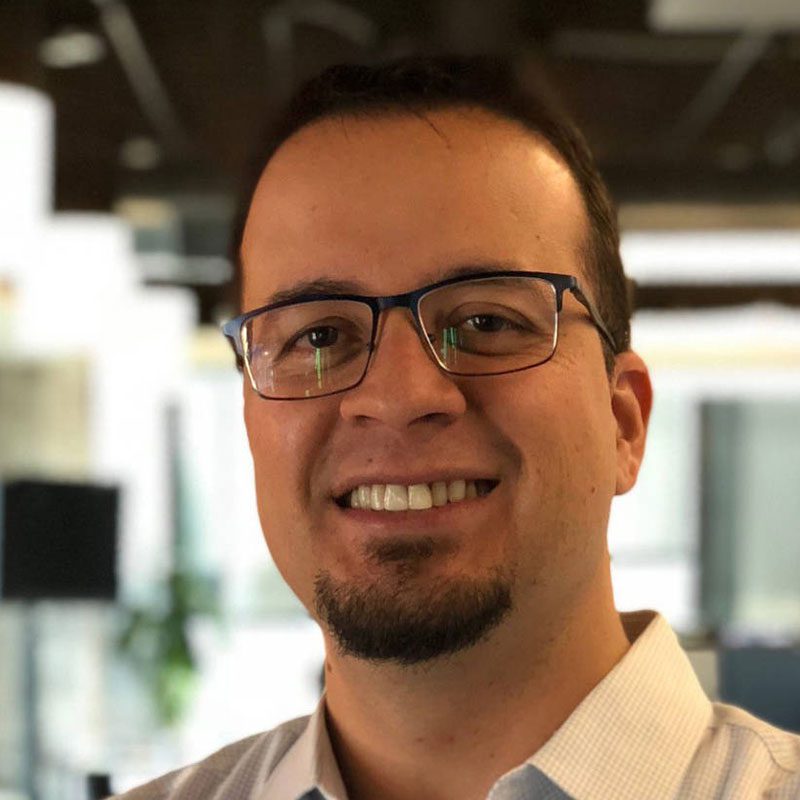 Alluma
Chief Growth Officer
HÉCTOR JAVIER PRECIADO RUIZ was born in San Juan de los Lagos, Jalisco Mexico and raised in Boyle Heights, East Los Angeles. The 11th of 13 children, Héctor is the first in his family to attend college. Héctor earned an Associate of Arts degree from Mount San Antonio College, a BA in Sociology from Pomona College and an MBA from the Haas School of Business at UC Berkeley.
Héctor launched his career at the Greenlining Institute where he spent 9 years holding various positions, ultimately becoming Greenlining's first Chief Operating Officer. During his tenure, Héctor was a regular contributor to Univision and Telemundo's coverage of policy and political issues. After Greenlining, Héctor switched careers – moving into the Technology sector where he's served in Senior leadership roles at Hired and Linkedin, where he founded HOLA, Linkedin's Latino employee resource group. Currently, Héctor serves as Chief Growth Officer for Alluma.
See Bio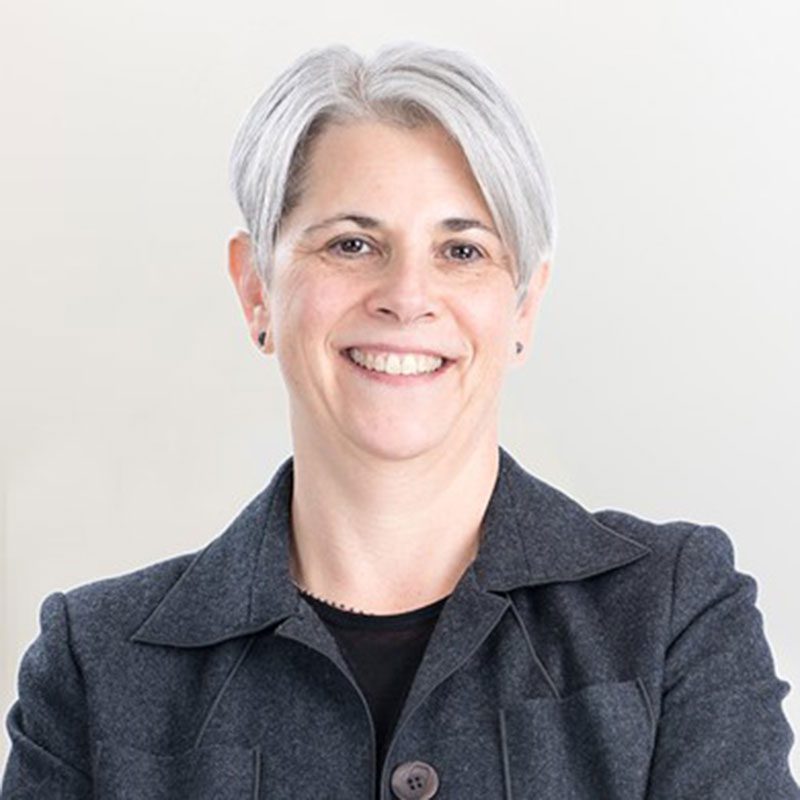 Arabella Advisors
Senior Managing Director
GWEN WALDEN is Senior Managing Director of Arabella Advisors, which provides consulting services to philanthropists and social investors. She joined EBCF's Board of Directors in 2014. From 2008-12, she served as Principal of Walden Philanthropy Advisors. During that time she was also Executive Director of the Los Angeles Partnership for Early Childhood Development, a public-private funders collaborative investing in early childhood issues. She has also held programmatic and management roles at the California Endowment and The J. Paul Getty Trust. She currently serves on the governing boards of the Surdna Foundation and the Breast Cancer Fund. She has published many articles on philanthropy in journals and other publications.
She holds a B.A. in International Affairs from George Washington University and an M.A. in history from Johns Hopkins University.
See Bio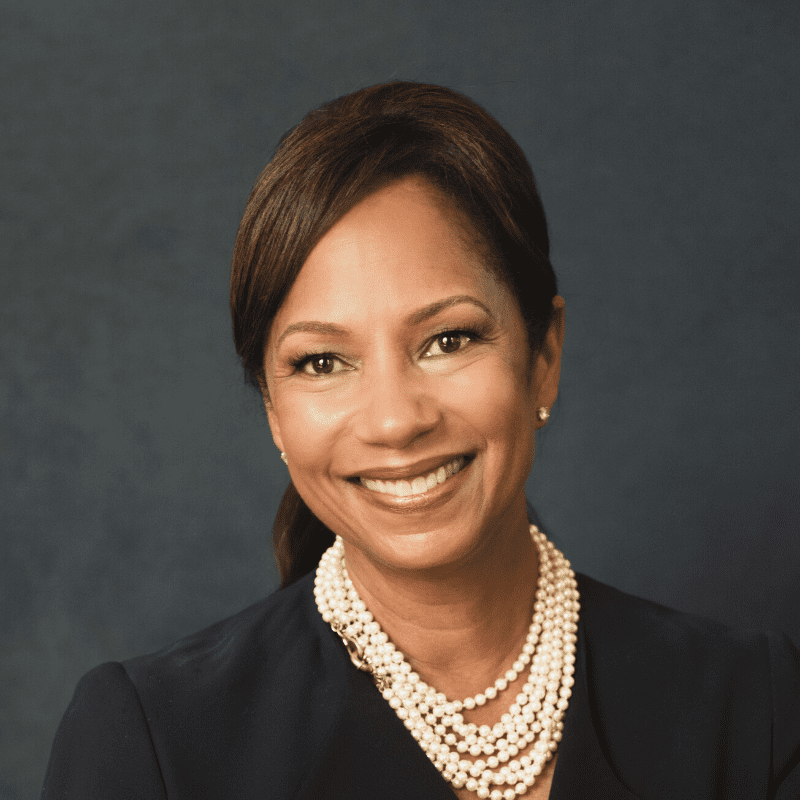 Independent Consultant
Institutional Asset Management
Mona Williams is an institutional asset management executive with extensive investment, operational, and investor relations experience. She consults to U.S. and international asset managers, advising on strategic growth, product, distribution, and brand initiatives. She was formerly President of Progress Investment Management Company, LLC, where she spent 19 years dedicated to "Changing the Face of the Investment Management Industry." A pioneer in diverse and emerging multi-manager investing, Progress managed an array of customized and pooled investment vehicles for institutional pension funds, foundations, and endowments. She served on the firm's Board of Directors, the Investment Committee, and chaired its Management Committee. Her earlier experience includes positions at regional and global investment banks, including Bear Stearns and Merrill Lynch. She has served on the board of the National Association of Securities Professionals (NASP), the National Council on Teacher Retirement Corporate Advisory Committee (NCTR) and has been an active member of 100 Women in Finance (100WF), co-sponsoring events that address the underrepresentation of women in finance. She is a frequent industry speaker on diversity and inclusion in asset management and has taught financial literacy, her passion, to young women and people of color throughout her career. Mona received a B.A. from the University of California, Berkeley, and holds Series 7 and 63 licenses (inactive). She lives in Oakland with her husband and son.
See Bio