Many Black-led organizations face scarce funding, a need for better infrastructure and added capacity, as well as ways to connect, share, and heal with their peers.
After a tumultuous economic recession in 2008, and seasons of economic shifts including extreme increases in rent and changes in funders' priorities, many of these organizations have found it challenging to rebound and sustain their position as critical providers. In 2016, EBCF and leaders from other philanthropic organizations formed a funders' collaborative to address these unique needs. In 2017, we joined with philanthropic partners across the Bay Area to create an initiative to bolster BLOs called "Accelerating and Stabilizing Communities through Equitable Nonprofit Development: Black-Led Organizations," known today as ASCEND: BLO.
The goals of ASCEND: BLO are to:
Enhance the growth, sustainability, impact, and sense of community among Black-led anchor institutions in the Bay Area in order to ensure the long-term vitality of those organizations and the communities of color they serve.
Apply a fresh, dynamic, and replicable approach to collaborative capacity building that further develops the nonprofit sector with a lens towards race and equity.
Peer networking and learning with access to relevant workshops, annual summits and regional convenings are available to BLOs in six Bay Area counties: Alameda, Contra Costa, Marin, San Francisco, San Mateo and Santa Clara.
Three Key Components
ASCEND: BLO Accelerator
The ASCEND: BLO Accelerator is a six-month intensive program designed to bolster the growth and sustainability of emerging, innovative community anchors that have a vision for growth, promising ideas, and a willingness to work in new ways to catalyze personal, organizational, and community change. This program focuses on providing support in key areas including strategy, feasibility, and sustainability, as well as access to coaching and technical support. Participants receive a three-year investment with ongoing technical support and training.
The members of the inaugural cohort of the ASCEND: BLO Accelerator were:
ASCEND: BLO Stabilizer
Launched in 2020, the Stabilizer is a unique opportunity for five mature BLOs in the region to receive support and guidance as they prepare to go through a planned executive leadership transition within the next two years.
The three-year program for mature community anchors is designed to minimize risk and guide organizations through transition by providing leadership development, board recruitment, advanced training and succession planning.
The members of the inaugural cohort of the ASCEND: BLO Stabilizer are:
ASCEND: BLO Network
Peer networking and learning with access to relevant workshops and speakers available to BLOs in the core four-county service areas, as well as in Marin and Santa Clara Counties.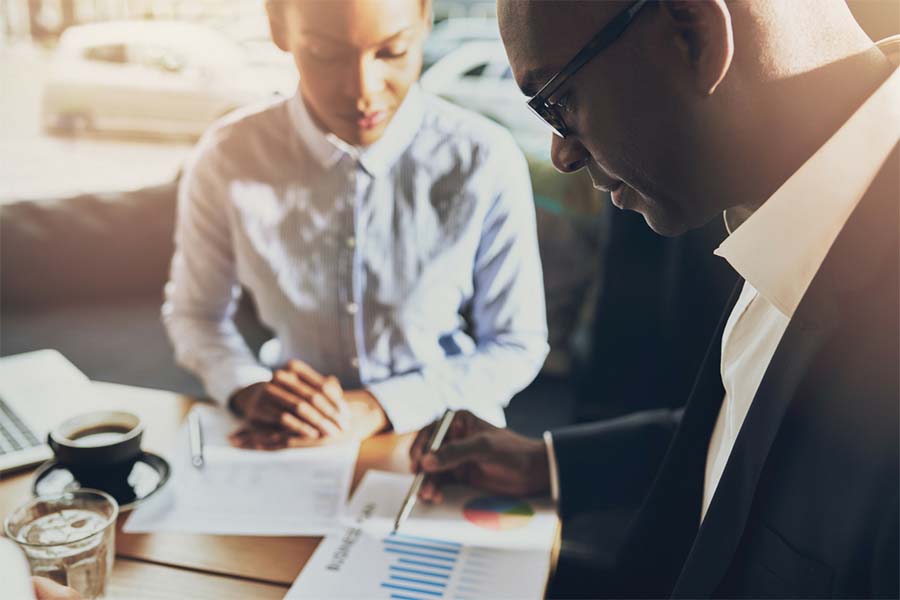 Directory of Black-Led Organizations
There are more than 380 BLOs in the Bay Area, most are mature (10+ years) with the majority located in Alameda County, and most are based in Oakland. We maintain an active directories of Black-led organizations to encourage networking and local support of these vital organizations.
Support the BLO Fund
Funders and individual donors are invited to participate in the Black-Led Organizations fund, which supports the growth, sustainability, impact, and sense of community among Black-led anchor institutions in the Bay Area in order to ensure the long-term vitality of those organizations and the communities of color they serve.
Learning and Evaluation
Evaluation reports are a critical outcome of the learning and evaluation process. These reports provide insight into the progress of the ASCEND: BLO Initiative, which is designed to be a replicable model for race-based capacity building, its success, its challenges, and recommendations for future development.
In an effort to shift practices that have historically hoarded information, knowledge, and resources, our team wants to ensure that resources are readily available to our community partners. Therefore, in addition to our annual evaluation reports, in partnership with our learning & evaluation and program partners, we want to share these Network reports that center the voices and experiences across the BLO Network.
The ASCEND: BLO team has plans to use the data from these reports to inform the field, to plan for future BLO Network resources, and for BLOs for their reflections.
Related Staff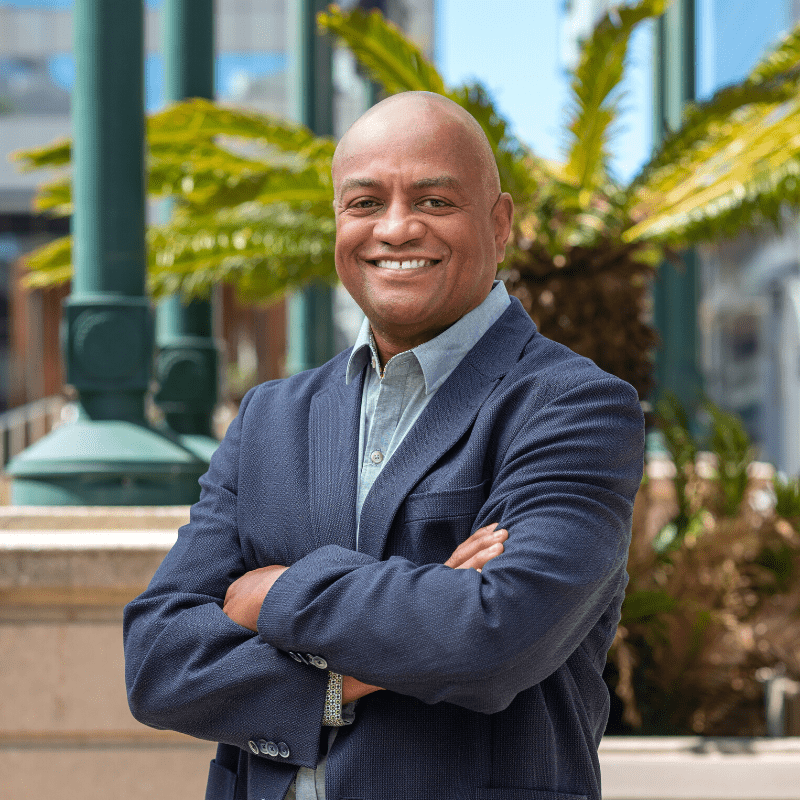 (he / him)
Senior Program Director
bjohnson@eastbaycf.org
(510) 208-0824
Byron Johnson is a program director for the East Bay Community Foundation where he leads the ASCEND: BLO (Black Led Organizations) initiative to strengthen Black-Led organizations in the Bay Area. Before coming to the Foundation in 2017, he was as a Senior Project Director at CompassPoint Nonprofit Services, where he designed and delivered cohort-based leadership development programs such as the Fundraising Academy for Communities of Color and worked with individuals, boards, and teams to increase trust and accountability during times of change and transition. Prior to CompassPoint, Byron spent over ten years in leadership and senior fund development positions for several Bay Area nonprofit organizations, including San Francisco State University and the East Bay Asian Local Development Corporation (EBALDC).  
Byron attended San Francisco State University and received his bachelor's degree in English, with an emphasis in creative writing. He is also a professionally certified coach and fundraising executive. A proud Oakland native, he currently serves on the advisory boards of the California Black Freedom Fund and Dimensions Dance Theater.  
Contact Byron Johnson
See Bio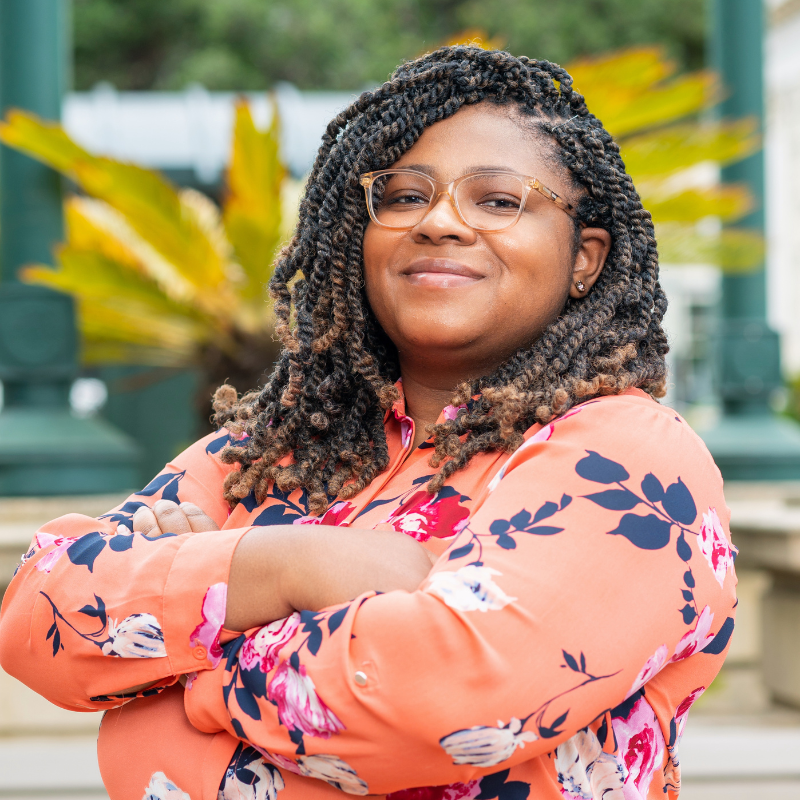 (she / her)
Program Manager, ASCEND:BLO
zbrewer@eastbaycf.org
Zakiyyah Brewer is a Program Associate with our Community Investments and Partnerships department — working on the ASCEND:BLO initiative. This is a crucial role as the initiative has grown immensely over its first year. Working directly with Byron Johnson, Capacity Building Initiative Officer, Zakiyyah will support the ASCEND:BLO Accelerator, Stabilizer, and Network components of the program, ultimately contributing to the support, guidance, and connections of black-led organizations across the Bay Area.
A recent graduate of San Francisco State University, before joining EBCF, Zakiyyah was with Five Keys Charter School and Programs in San Francisco, working both in the community and in San Francisco's county jails. In her spare time, Zakiyyah enjoys going to concerts with friends and spending time with family.
Contact Zakiyyah Brewer
See Bio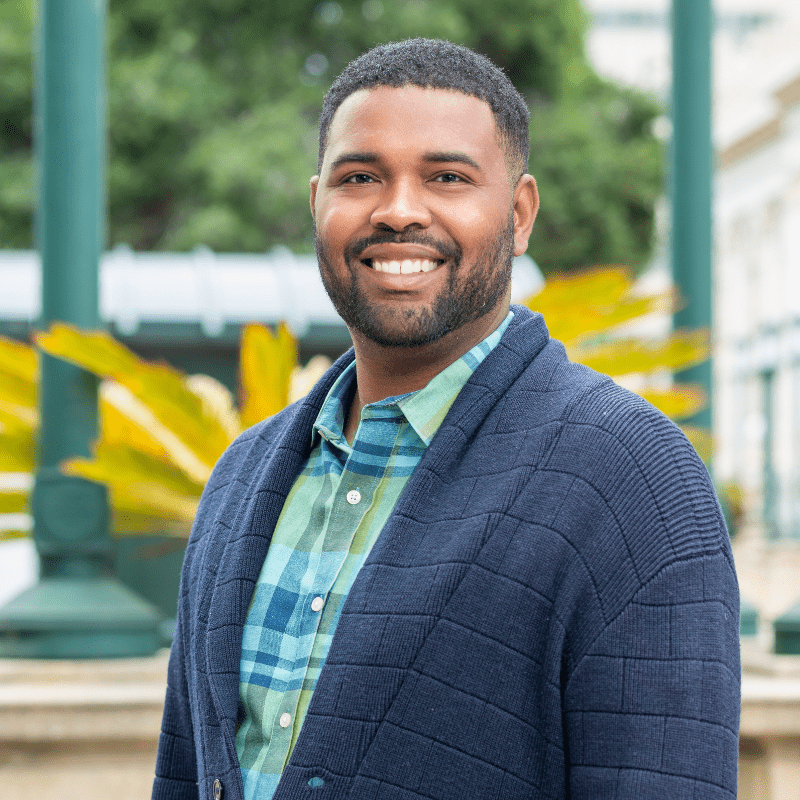 (he / him / his)
Program Associate, ASCEND:BLO
jhampton@eastbaycf.org
(510)208-0822
As ASCEND BLO: Program Associate, Julius brings extensive experience as an educator, community leader, and social justice advocate. As Program Associate, Julius supports the department of Community Investments and Partnerships' Black-led organization initiative, serving as the lead person for the initiative's network and community engagement activities. He has managed and facilitated programs, brought diverse groups together, and partnered with numerous Bay Area community-based organizations. In all his work, Julius pursues the promotion of justice, healing, love, and liberation in the communities he is a part of and serves.   
Before joining East Bay Community Foundation (EBCF), Julius worked for thirteen years as a classroom teacher in schools throughout the Bay Area. He has served on the Outdoor Afro Leadership Team in varying capacities and has served as a facilitator for the National Equity Project's, Black Teacher Project program.  
Julius holds a Bachelor of Arts from Wesleyan University in Sociology, and a Master of Arts in Education from the University of the Pacific. He lives in Oakland with his husband. In his spare time, he enjoys caring for his plants, going to museums, and connecting with the many beautiful outdoor spaces in the Bay Area, especially the Redwoods with family and friends.
Contact Julius Hampton
See Bio
Get in Touch
To request more information or ask a question, please complete the form below.
Related News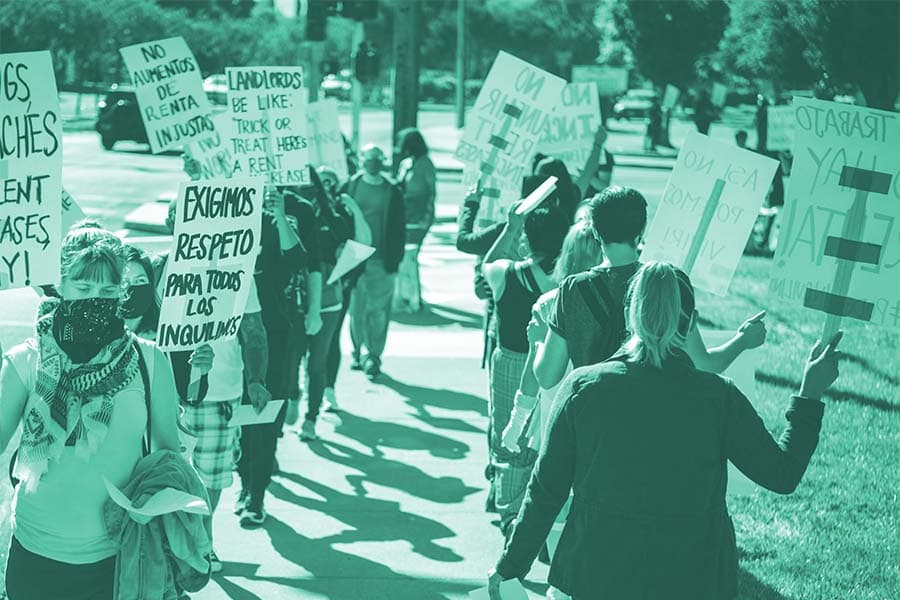 Black Resilience: Building Power in the Bay Recap Blog "We keep our story alive, we keep our history alive by …
Read More