By Valerie Red-Horse Mohl
Several years after I decided to transition my career from an investment banker and asset manager into philanthropy, Anand Giridharadas released his book Winners Take All: The Elite Charade of Changing the World. In it, he questions the effectiveness of philanthropy, characterizing the "good works" of philanthropic organizations like the one I led at the time as small and insignificant points of light moving around in chaos without any strategic structure. He made the bold statement that we were in essence "putting band-aids on a patient that needs radical surgery."
Many of my former colleagues took offense to Anand's view, but I saw the truth in his words. I am not as critical as he of the works of all Philanthropy – I feel many are very necessary – but to his point, the wealth gap was increasing, and the shift of capital was still not moving in the right direction. Anand's insight led me to further research and reflection, which in part led me to my current role as Chief Financial Officer at East Bay Community Foundation. As EBCF's CFO, I am able to leverage philanthropic dollars to influence the private sector and financial industry through our goal for 100% mission-aligned portfolio investments. We believe that our financial resources should be put to work to support community power and effective policy for people most harmed by systemic bias and racism.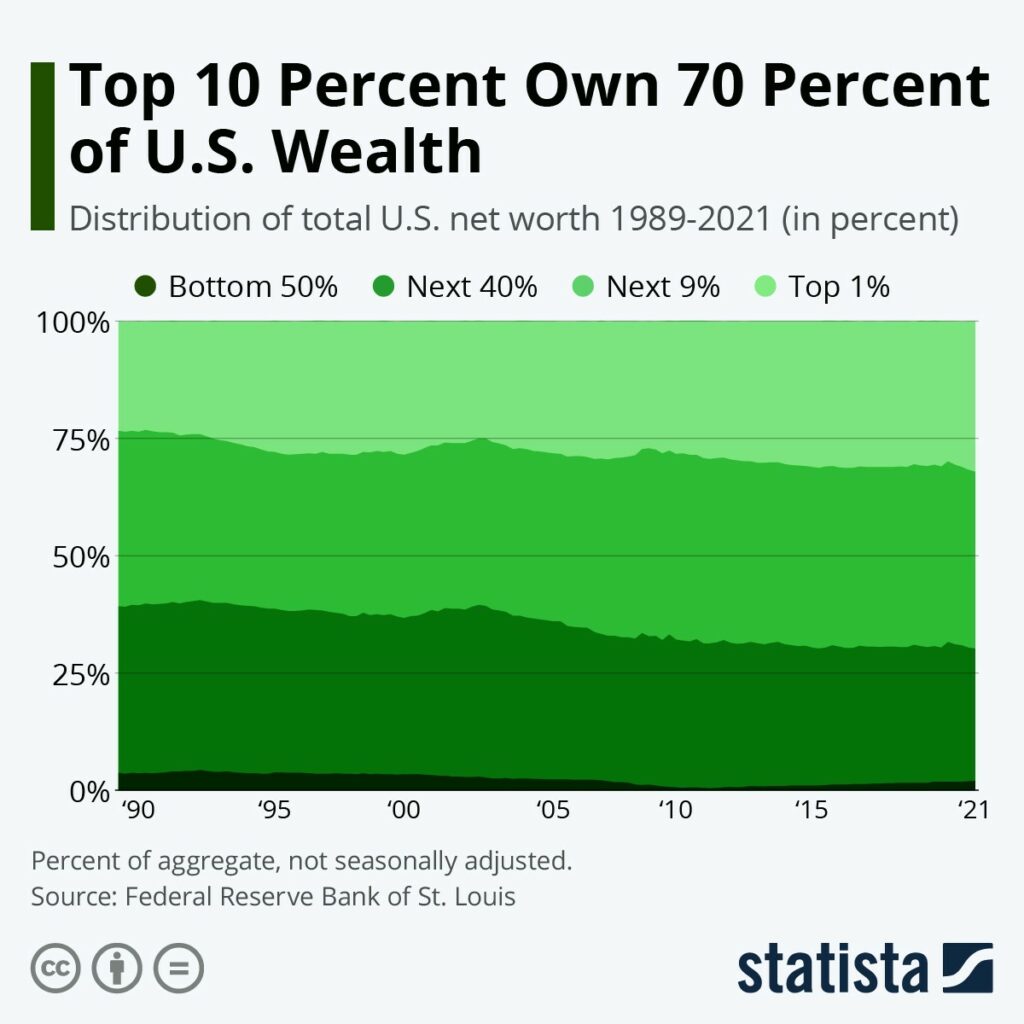 In the U.S., Black, Indigenous and people of color (BIPOC) comprise 40% of the population, but 98% of wealth is managed by others (Knight Foundation, 2018). At East Bay Community Foundation, our intention is to narrow or eliminate the racial wealth gap.
Wealth in this country is predominantly generated by corporate growth. For many reasons, including historic, systemic discriminatory practices and biases, BIPOC founders have faced extreme barriers in owning and scaling businesses. There are many programs to provide assistance to small businesses, but there are no philanthropic or government programs to assist with corporate growth in the capital markets, where established companies may need to scale by hundreds of millions of dollars, activate a merger and acquisitions strategy, or scale to an initial public offering. These activities are controlled by fund managers (general partners or GPs), asset allocators, advisors, and bankers. Research indicates that these entities are predominantly white male-led. Most BIPOC founders have very little access to these gatekeepers and to the knowledge about these processes. There is no support when these services are needed.
Wall Street has a robust network of financial services and institutionalized incubation, but this network was not built on corporate relationships alone. It was also built on private member organizations with elitist protocols which have allowed corporate growth to flourish for mostly white and male-led companies. Founders of companies are typically not financial professionals, and they most likely need relationships with those who have access to capital and asset allocation to drive corporate growth at a meaningful scale.
That corporate growth will ultimately flow into communities in the form of ownership, job creation, and growth of household incomes. When these gains are limited to a few groups within a closed system, the wealth gap expands.
We can narrow the wealth gap. Those of us in the philanthropic sector must increase our focus on our portfolio investments as these are one of the most impactful tools at our disposal to effectively shift capital in aggregate amounts to diverse fund managers, and ultimately, diverse founders. At East Bay Community Foundation, we use our investment strategy to facilitate an ecosystem of collective progress and collaboration in an effort to co-create a truly inclusive economy. Of course, there are much more detailed conversations to be had, but there is good reason to be hopeful that community foundations can effectively address the wealth gap by shifting the flow of capital into BIPOC communities in meaningful ways.
Building a just economy requires philanthropic leaders who seek and share this knowledge, improve their due diligence and update their policy strategies accordingly. By working together, we can influence the financial industry and begin the 'radical surgery' we so sorely need.
Join East Bay Community Foundation! Learn more about our impact investment strategy.
ABOUT THE AUTHOR
Valerie Red-Horse Mohl (she/her) is the Chief Financial Officer at East Bay Community Foundation. With more than 25 years of experience in the financial services and investment banking industry, Valerie has raised, structured, and managed over $3 billion in capital.