Transforming good intentions into community impact
We're building a network of supporters and partners dedicated to advancing social change.
The Bay Area has a reputation for progressive action, innovation, and a unique social fabric that has given rise to generations of social movements. We believe in the "Beloved Community" of Dr. Martin Luther King, Jr., a community free from poverty, hunger, and hate.
But daily news headlines are evidence that the negative winds of conservatism, scarcity, power hoarding, and resource exploitation are prevailing. We have a long way to go to realize the vision of an inclusive, fair, and just society.
We know something else is possible and community organizations in the East Bay are leading the way.
These organizations and leaders are reshaping our community into one aligned with our values of inclusion, fairness, and justice. Our network is creating systemic change in Alameda and Contra Costa counties so that all residents have the economic, cultural, and people power to make choices for their own well-being.
East Bay Community Foundation (EBCF) is a partner to the movement leaders materializing the vision of what we call "A Just East Bay."
The Campaign for A Just East Bay connects the potential of our donor community to the organizations and community leaders leading the way. Your donation to the Campaign supports our regional grantmaking strategies, our impact investing work, and our innovation in grantmaking.
Your gift to the Campaign for A Just East Bay supports our vision and helps us continue our industry-leading work in philanthropy and impact investing as well as our pooled fund for strategic grants to nonprofits and movement leaders.
EBCF is an essential community resource and a movement partner for racial justice and social change. We rely on the support of individuals to continue our work evolving philanthropy for generations to come.
But we need your help! EBCF does not have an endowment large enough to sustain our work without outside support. Like many of our nonprofit partners, we must rely on contributions from community members, local corporate partners, and other foundations. While $600 million in assets under management may seem large, EBCF cannot use these restricted assets to fund its infrastructure and innovations, and the revenue from fees and investments is not enough to cover all the costs of this transformative work.
This year, our Campaign goal is to raise $3 million from the community.
Your contribution to the Campaign for A Just East Bay is a chance to benefit the community by helping sustain EBCF as a community resource now and into the future.
If you can, DO MORE. Give the East Bay Way!
Donating to support social services is important—but it is just one part of the potential impact a donor can create. Donating to shift cultural, economic, and people power is a holistic approach that fuels transformation. It's the East Bay Way.
Your donation to the Campaign for A Just East Bay will support our regional grantmaking strategies for change, our impact investing work, and our innovation in grantmaking.
Join us for the next step for community philanthropy and ensure the changemakers have the resources to drive transformation.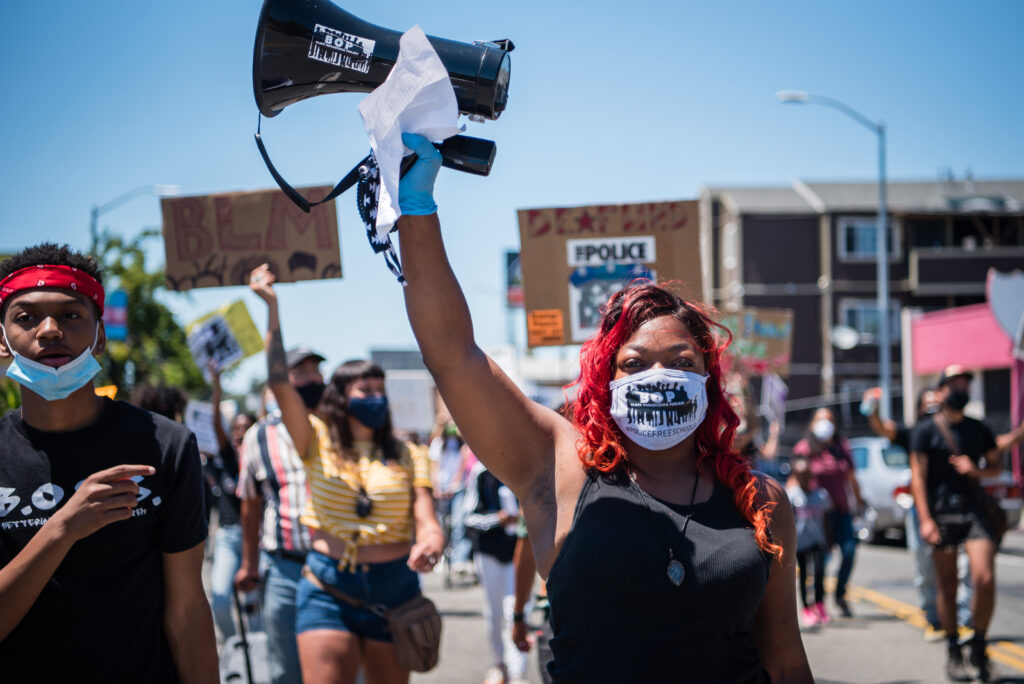 Why EBCF?
Established in 1928 and named the "boldest community foundation" in 2019 by Inside Philanthropy, EBCF is a critical thread in the fabric of our region's social sector. Throughout our work, systems change for a more inclusive, fair, and just society is our north star.
Our grantmaking practices align with the principles of trust-based philanthropy, and many of our staff have come from social movements we fund. Their experience makes them experts on the issues affecting our community.
Our commitment to racial justice, racial equity, and a fair and inclusive society is creating change throughout our organization, our community, and the field of philanthropy. Racial justice is a screening tool in our investment policy, and our four core program strategies center on racial justice and equity. Our hiring practices and staff engagement initiatives have resulted in a majority Black, Indigenous, Latinx, Asian American, Pacific Islander, South/Southwest Asian or Northern African team, at all levels of the organization.
The Campaign for A Just East Bay is a vehicle for community transformation.
Here are three elements of our unique strategy supported by your donation to the Campaign for A Just East Bay.
The grantmaking work informed by our program strategies enables EBCF to support the organizations that counter the prevailing harmful winds of scarcity, power hoarding, and resource exploitation. Supporting EBCF means supporting an essential part of the local funding infrastructure using a multi-strategy approach to building community resilience. 
Funds raised through the Campaign for A Just East Bay support core grantee partners who are leaders in one or more of our core strategies that drive social change.  
Our impact investing work differentiates EBCF in two ways. First, we are committed to aligning 100% of our portfolio investments to our mission. We are also prioritizing women-owned and Black, Indigenous, and people of color-owned (BIPOC-owned) fund management firms and business owners with our portfolio investments. Second, EBCF offers our Donor-Advised Fund (DAF) advisors opportunities to make program-related investments to select local BIPOC entrepreneurs and start-ups. 
Contributions to the Campaign support our impact investing work and help EBCF create systems change beyond grantmaking. 
Our team is leading innovation in the field of grantmaking, specifically among philanthropic organizations that offer Donor-Advised Funds. EBCF was among the first community foundations to implement a hate-free grantmaking clause in our grants due diligence policy, ensuring that no community assets are granted to organizations that engage in hateful activities. We also maintain an inactive funds policy to guarantee that Donor-Advised Funds move capital into qualified 501(c)(3) organizations.
Make a Gift to the Campaign for A Just East Bay Today!
As we approach our centennial in 2028, incredible momentum for EBCF is growing.
We're deepening our commitment to our framework for A Just East Bay because we know shifting cultural, economic, and people power will give everyone access to the resources that will advance an inclusive, fair, and just East Bay for all who live here.
Donations directly to EBCF make it possible for this community pillar organization to invest in racial justice now and forever.