The East Bay Community Foundation's Professional Advisor Leadership Council (PALC) consists of estate, financial, and tax-planning professionals.
The PALC meets regularly and serves as an invaluable sounding board for the Foundation's strategies. We are grateful to Council members for volunteering their time to help us become a better resource to advisors and their clients.
Current Council Members
ARABELLE MALINIS
Law Office of Arabelle Malinis
amalinis@malinislaw.com
CAROLYN E. HENEL, ESQ.
Roisman Henel LLP
chenel@roismanhenel.com
CATHERINE CHEN, CIMA, AWM
SRI Wealth Management Group | RBC Wealth Management
catherine.r.chen@rbc.com
DAVE OGBURN
BNY Mellon Wealth Management
david.ogburn@bnymellon.com
ELLA TAYLOR, CFP®, ADPA®
ella@ellafinancialadvising.com
ERIC M. FLETT
Concentric Wealth Management, LLC.
eric@concentric-wealth.com
EUGENIA AMADOR, ESQ.
Northern Trust
EA90@ntrs.com
FRANK PARÉ, CFP®
President, PF Wealth Management Group, LLC
frank@pfwealthgroup.com
GLORIA K. PARK
Law Office of Gloria K. Park
gloriapark@post.harvard.edu
HYUN JOO PARK, CHFC®, CLU®, LUTCF
MassMutual Financial Group of the Pacific
hpark@financialguide.com
IRA L. HILLYER
Hillyer Advisory
ira@hillyeradvisory.com
JAKE BLOCK
Redbrick LMD
jakeblock@gmail.com
JAMES P. KING, CFP
J.P. King & Associates
jim@jpkingadvisors.com
JEAN TOM
Davis Wright Tremaine, LLP
jeantom@dwt.com
JOANNA C AIKEN, AAMS®
Principal, Enso Wealth Management
joanna@ensowealth.com
JOHN A. HARTOG, ESQ.
Hartog, Baer, Hand
jahartog@hbh.law
JOHN SENSIBA
Sensiba San Fillipo
jsensiba@ssfllp.com
JONNA THOMAS
Wells Fargo Private Bank
jonna.thomas@wellsfargo.com
JULIA MATSUDAIRA
Jordan Park
julia.matsudaira@jordan-park.com
KATHARINE C. EARHART
Fairlight Advisors LLC
katharine@fairlightadvisors.com
LUDO THOMASSON
Ensemble Capital
ludo@ensemblecapital.com
MARK FREDENBURG, CFA
BTR Capital Management, Inc.
mfredenburg@btrcap.com
MARTIN JOHNSON
361 Financial Planning
martin@361planning.com
MARY BALLIN, CFP, CDFA
Perigon Wealth Management
mballin@perigonwealth.com
NICOLE MIDDLETON, CFP
Strategy Squad
nicole@strategysquad.com
RACHEL A. DODSON, ATTORNEY AT LAW
Roisman Henel Adams Trust and Estate Lawyers
rdodson@roismanhenel.com
RICHARD ROCKE, CFP, CFA
MassMutual Financial Group of the Pacific
rrocke@financialguide.com
SHILPA ANDALKAR
Ensemble Capital
shilpa@ensemblecapital.com
TAMMY PLOTKIN-OREN, CFP, CHFC, MBA
TPO Financial & Insurance Services
tammy@tpofinancial.com
TIMOTHY H. SMALLSREED, JD
Wendel, Rosen, Black & Dean LLP
tsmallsreed@wendel.com
TIMOTHY J.GAVIN JD
CPA Gavin Law
tim@gavin-law.com
TOM NGUYEN
Beneficial State Bank
ttnguyen@beneficialstate.com
WARD PYNN, CPA
RGP LLP
wpynn@rgpllp.com
---
Get in Touch
For more information about the Professional Advisor Leadership Council or the EBCF's services to professional advisors, please contact our Development staff.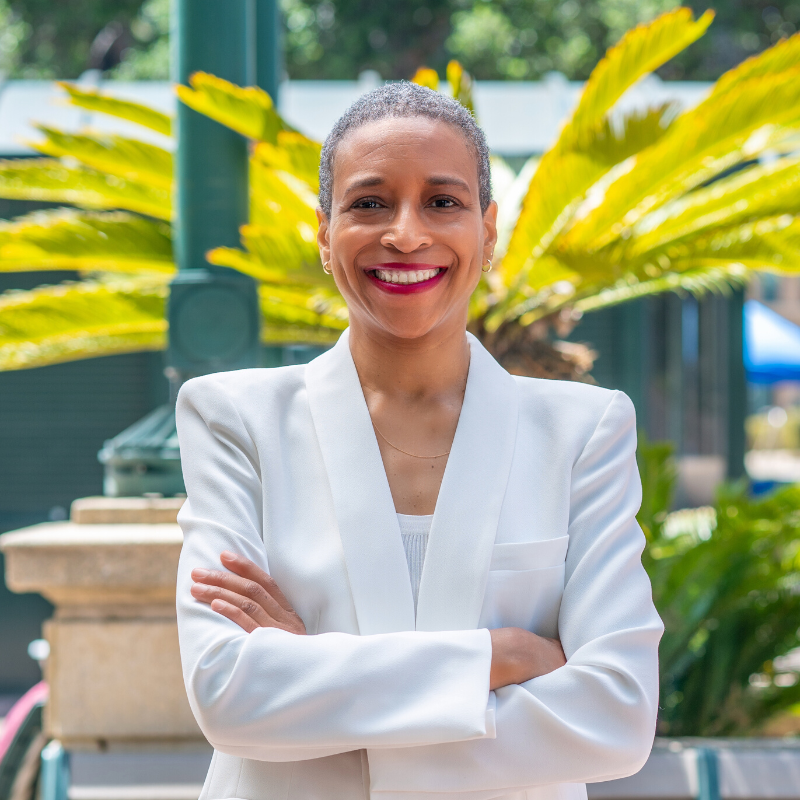 Senior Philanthropic Advisor
kcrawford@eastbaycf.org
Katiti Crawford is an experienced development professional with over 20 years of fundraising experience, specializing in major gifts, special projects and legacy giving. Prior to joining EBCF, Katiti served as the Donor Engagement Director at SFJAZZ. She has also held the positions of director of development, campaign director, capital and major gifts director, and major and planned gifts at various local organizations. She has raised major gifts for Earthjustice, Planned Parenthood, San Francisco State University, Grand Teton Music Festival, and YWCA, and has a background in financial services and advertising sales. Originally from the east coast, Katiti studied Literature at Vassar College, is a member of the Northern California Planned Giving Council, and has a deep abiding love for one of America's most important indigenous art forms, jazz.
Contact Katiti Crawford
See Bio