Fostering an Inclusive Economy
Program-related Investments (PRIs) are mission-driven investments focused on supporting communities and are another way that East Bay Community Foundation fosters inclusive economic models ensuring that our economy is accessible to all those who want to participate.
PRIs are unlike grants in that investments can be made to founders, entrepreneurs and social enterprises, not just 501(c)(3) organizations, and those investments can take the form of loans, loan guarantees and private equity, structured for returns to the DAF at below-market interest.
Fund advisors are able to use their Donor Advised Funds for mission-aligned PRIs in accordance with IRS rules. Donors can select an impact investment of their choice or seek to specifically support the local East Bay Community through various programs. Speak to your EBCF relationship manager for more information.
Inclusive Economy Showcase
To raise awareness about program-related investment opportunities, EBCF periodically holds events where donors and other community members can meet East Bay social entrepreneurs ready to take their business or social enterprise to the next level. Founders who participate in the Inclusive Economy Showcase represent women- or Black, Indigenous, and people of color-led businesses.
We believe that it is not the role of external parties to create wealth, power, or voice in BIPOC communities—these elements already exist. Rather, external parties should be allies and supporters who seek to shift and transform resources and wealth, elevate and amplify stories, and support power and policy led by those most impacted by these factors.
Related Staff
For more information about impact investing at EBCF, contact a member of our team.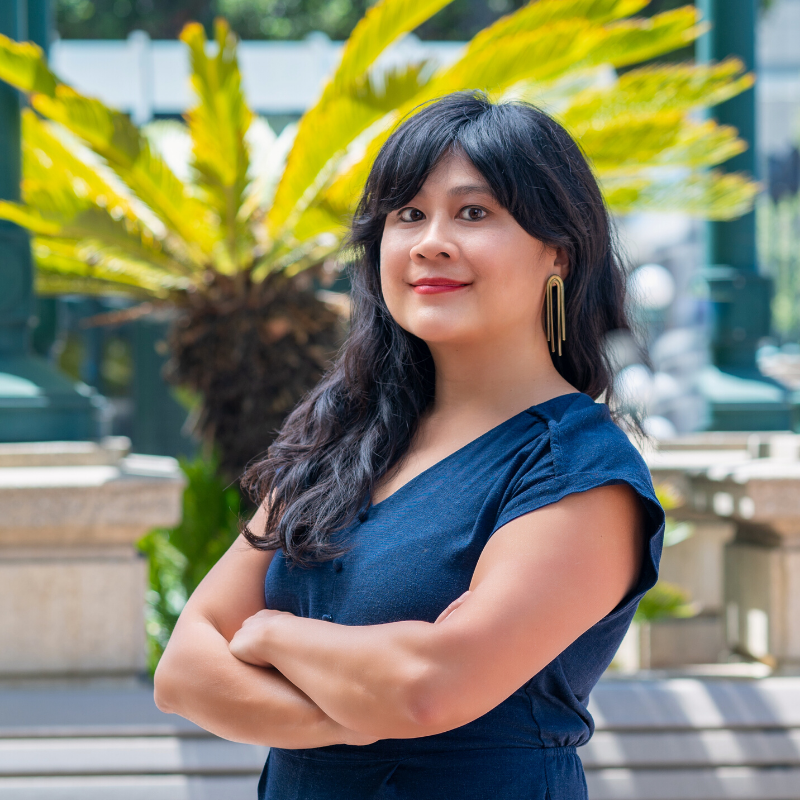 (she / her)
Senior Program Officer
swu@eastbaycf.org
Sabrina Wu is a collaborative leader who has focused her career on advancing social justice and equity. As a Senior Fellow at East Bay Community Foundation, she leads the foundation's emerging work on building an inclusive and equitable economy for a Just East Bay.
Sabrina brings over fifteen years of experience in program planning and management, alliance building, community and youth leadership development, and evaluation in the non-profit and public sectors. Prior to joining EBCF, she served as Director of HOPE (Health for Oakland's People and Environment) Collaborative, where she built partnerships between public and private sectors and community to advance racial and economic equity in Oakland's food system and built environment. She has also launched and led many community programs working with and on behalf of low income communities of color, focused on health equity, youth development, and food justice.
Sabrina holds a Bachelors degree from Barnard College of Columbia University and a Masters degree in Agriculture, Food and Environmental Policy from Tufts University.
Contact Sabrina Wu
See Bio