Our staff are experts in finance, philanthropic giving, community organizing, capacity building, marketing and communications, and nonprofit management. We use these skills to assist our donors, our grantees, and our colleagues in philanthropy. Our staff has helped build East Bay Community Foundation's reputation as a trusted, influential resource for the community.
Interested in applying your skills and experience to our team? Visit our careers page to see open opportunities.
Our staff are listed below alphabetically by last name. Use the dropdown menu to filter by department.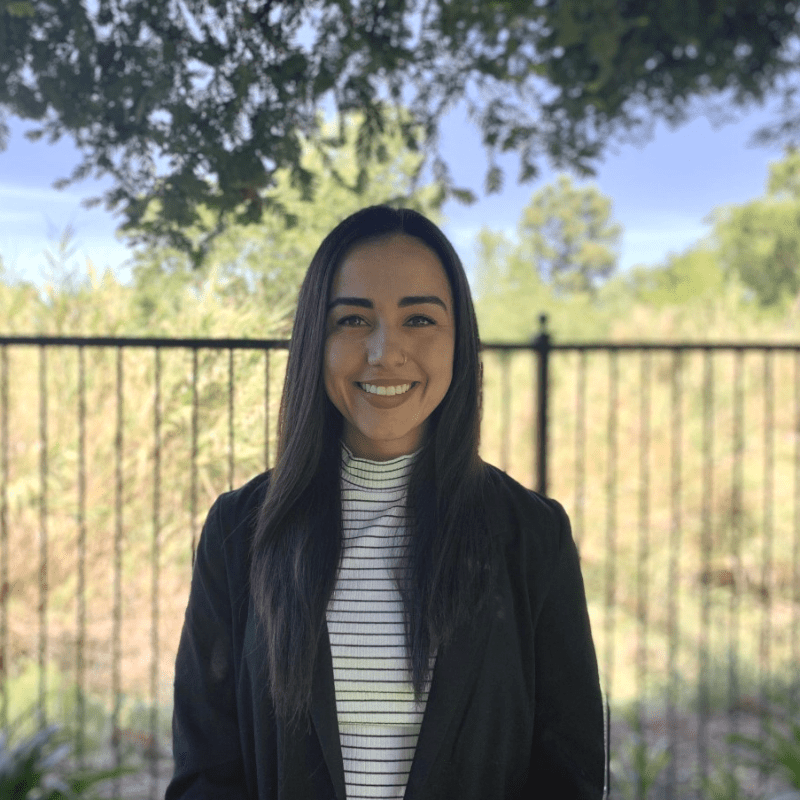 (she/her/hers)
CIP & Operations Associate
Reem Aranki (she/her) is a part-time Associate for the Community Investments and Partnerships (CIP) team and the Operations team at EBCF. She provides administrative assistance to the CIP team by monitoring general inquiries to the grantmaking requests, tracking grants EBCF provides to non-profit and community organizations, and completes expense reports. She aids the Operations team by also managing the team's expense reports.
In addition to the support Reem provides for EBCF, she has worked as a Medical Social Worker extending therapeutic support to children, youth, and families in San Diego County. She also supports adults with severe mental illnesses, homelessness, incarceration, and substance abuse by participating in community work to ensure proper advocacy to meet their basic needs and mental health therapeutic support. She lives in San Diego with her beloved dog, Callie, and can often be found with her Bay Area love cheering for the Golden State Warriors.
She is a graduate of the University of California, Berkeley's School of Social Welfare, where she earned her master's degree in social welfare with a concentration in strengthening children, youth, and families, and holds a Bachelor of Science in Psychology from the University of La Verne.
See Bio