Our staff are experts in finance, philanthropic giving, community organizing, capacity building, marketing and communications, and nonprofit management. We use these skills to assist our donors, our grantees, and our colleagues in philanthropy. Our staff has helped build East Bay Community Foundation's reputation as a trusted, influential resource for the community.
Interested in applying your skills and experience to our team? Visit our careers page to see open opportunities.
Our staff are listed below alphabetically by last name. Use the dropdown menu to filter by department.
Operations and Facilities Associate
See Bio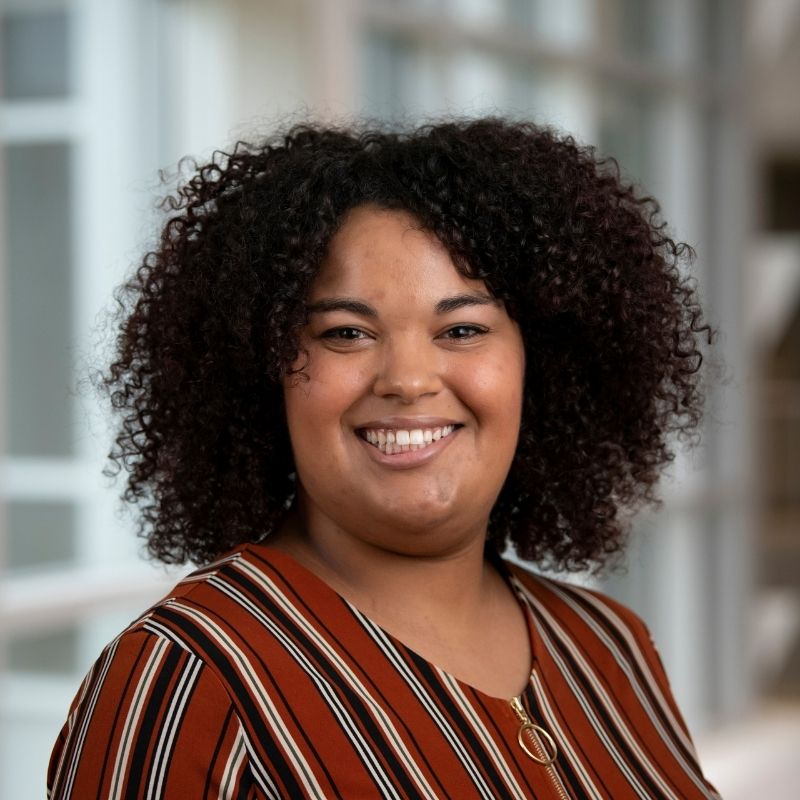 Temporary DSAS Associate
See Bio
Senior Philanthropic Advisor
jboomgaarden@eastbaycf.org
Jeri Boomgaarden came to the Foundation in 2012 and is responsible for driving donor engagement and donor services with individual and institutional clients holding funds managed by the Foundation. She is also responsible for providing administrative support for event planning and management.
Before coming to the Foundation in April of 2012, she was with the Clorox Company in Product Supply Organization where she led teams in Procurement, Customer Service, and Training and Development. While with Clorox, she coordinated corporate volunteerism and board participation with Junior Achievement, the American Red Cross, Girls Inc. of Alameda County, Rebuilding Together Oakland, and other corporate initiatives.
She holds a B.A. from San Francisco State University as well as certificates in Training and Development, Advanced Supply Management and Mediation and Alternative Dispute Resolution from University of California, Berkeley and California State University East Bay.
Contact Jeri Boomgaarden
See Bio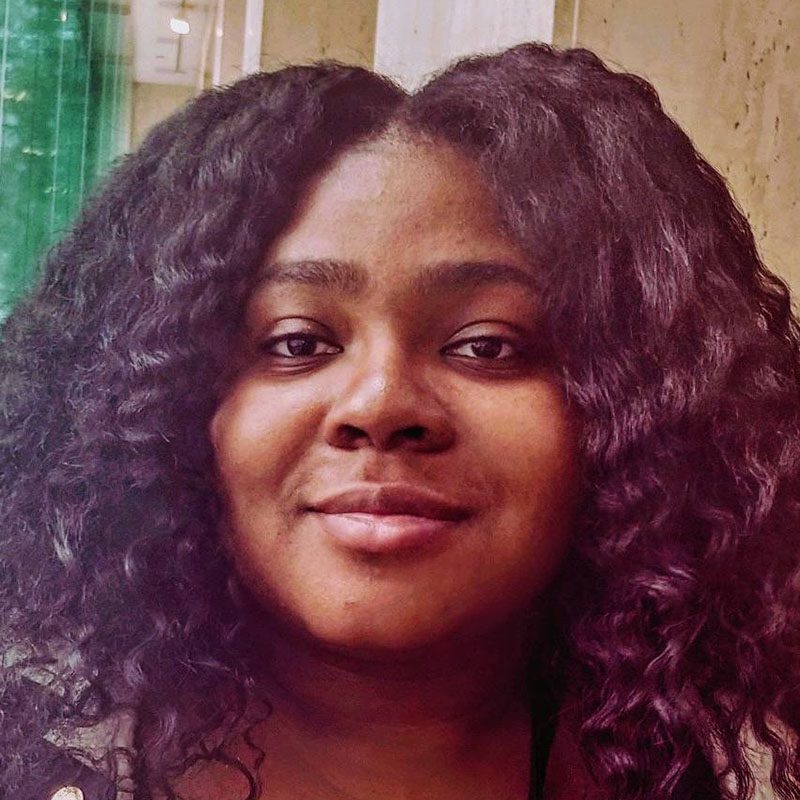 Program Associate, ASCEND:BLO
Zakiyyah Brewer is a Program Associate with our Community Investments and Partnerships department — working on the ASCEND:BLO initiative. This is a crucial role as the initiative has grown immensely over its first year. Working directly with Byron Johnson, Capacity Building Initiative Officer, Zakiyyah will support the ASCEND:BLO Accelerator, Stabilizer, and Network components of the program, ultimately contributing to the support, guidance, and connections of black-led organizations across the Bay Area.
A recent graduate of San Francisco State University, before joining EBCF, Zakiyyah was with Five Keys Charter School and Programs in San Francisco, working both in the community and in San Francisco's county jails. In her spare time, Zakiyyah enjoys going to concerts with friends and spending time with family.
See Bio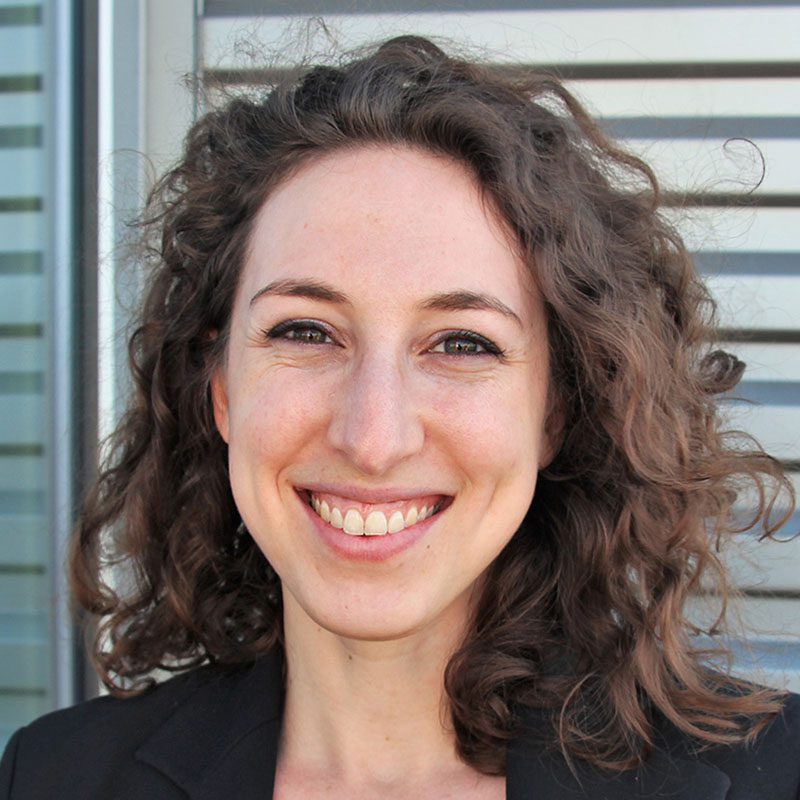 Finance Administrative & Program Manager
Elizabeth Burger is the Finance Administrative Program Manager and works closely alongside the CFO on impact investing programs. She is a graduate of Georgetown University's School of Foreign Service, where she earned her master's degree in international studies with a specialization in refugee and humanitarian emergencies.
Prior to joining EBCF, Elizabeth wore many hats at Social Venture Circle, where she led operations, communications, and impact investing programs & events. She also served as the Regional Coordinator at the Anti-Defamation League's San Francisco office. Originally from Florida, she is an alum of New College of Florida and spent a year living in Hanover, Germany on a Fulbright scholarship. Elizabeth has lived in the Bay Area since 2017.
See Bio
Senior Accountant
See Bio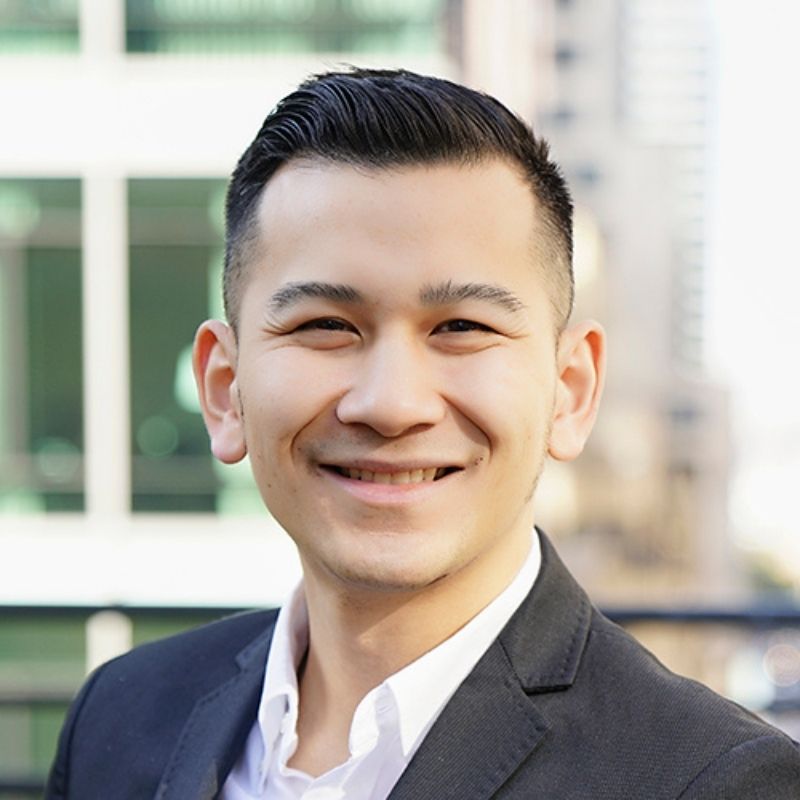 Senior Philanthropic Advisor
schau@eastbaycf.org
Son Chau is an organizer-consultant with over a decade of social sector experience. Most recently, he served as a philanthropic advisor at Silicon Valley Community Foundation (SVCF). At SVCF, Son led strategic projects developing its capacity to equitably connect donors with nonprofits through giving circles, giving guides, and community forums. He also managed a $160 million portfolio of donor-advised funds where he facilitated deep partnerships with family clients to practice effective philanthropy. As a result, Son inspired over $3.5 million in investments to SVCF's initiatives including regional COVID response and racial equity efforts. Additionally, he co-chaired the task force responsible for implementing organizational values which improved workplace culture for over 100 staff.
Son had begun his career in his hometown, San Jose, organizing for the South Bay's labor movement at Working Partnerships USA (WPUSA). He developed its first individual donor programs building up its fund development infrastructure. WPUSA then launched Silicon Valley Rising, the region's largest grassroots coalition addressing the systemic racial and economic inequities in tech. Son later moved to New York where he worked at Rockefeller Philanthropy Advisors (RPA). While at RPA, he advised major private foundation clients on $185 million in fiscal sponsorships nationally and internationally.
Son holds an MPA from NYU Wagner School of Public Service and BA from UC Berkeley in Ethnic Studies and American Studies with the highest honors. He has certificates in Project Leadership from Cornell University and Nonprofit Financial Accounting from BDO FMA. Son is a proud graduate of 21/64's inaugural cohort of the Certified Advisors of Color Project and Philanthropy New York's emerging leaders program.
Contact Son Chau
See Bio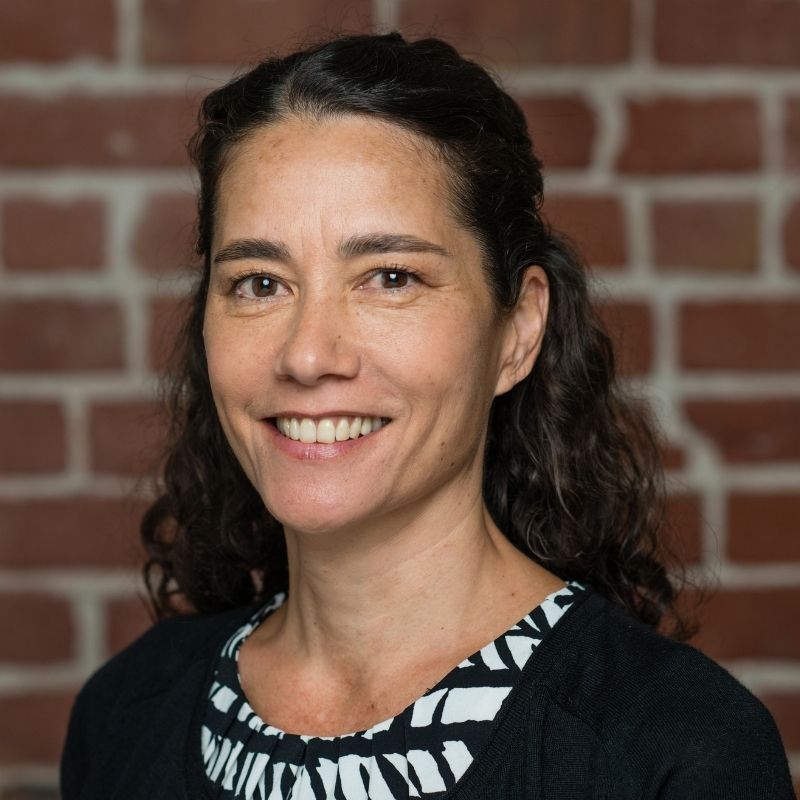 Director of Grants Management and Scholarships
See Bio
Senior Accountant: Investments & Funds
Linda Cornett joined the East Bay Community Foundation in November 2020 as Senior Accountant-Investments & Funds. She began her career in Finance in 1991 as a Portfolio Accountant with State Street Corporation. Linda advanced to Assistant Vice President, Client Services over a 13-year span with State Street. Most recently, Linda was Vice President, Client Service, at Progress Investment Management Company. Linda spent 16 years with Progress promoting diversity and inclusion in asset management and servicing institutional investors. Linda holds a BSBA degree from the University of Phoenix. She is a CFA Institute Investment Foundations certificate holder (#5677). She is a founding member and past president of the San Francisco Chapter of the National Association of Securities Professionals (NASP). Linda enjoys music, sports, traveling, reading and exploring the outdoors. She resides in Alameda, CA with her wife Vickie, where they raised four children and now have three beautiful grandchildren.
See Bio
Senior Philanthropic Advisor
kcrawford@eastbaycf.org
Katiti Crawford is an experienced development professional with over 20 years of fundraising experience, specializing in major gifts, special projects and legacy giving. Prior to joining EBCF, Katiti served as the Donor Engagement Director at SFJAZZ. She has also held the positions of director of development, campaign director, capital and major gifts director, and major and planned gifts at various local organizations. She has raised major gifts for Earthjustice, Planned Parenthood, San Francisco State University, Grand Teton Music Festival, and YWCA, and has a background in financial services and advertising sales. Originally from the east coast, Katiti studied Literature at Vassar College, is a member of the Northern California Planned Giving Council, and has a deep abiding love for one of America's most important indigenous art forms, jazz.
Contact Katiti Crawford
See Bio
Strategy and Innovation Manager
Ahmi Dhuna joined EBCF as the Strategy and Innovation Manager after completing her Tom Ford Fellowship at the Foundation last year. Ahmi cares deeply about social and environmental justice and has developed a depth and breadth of understanding of the field, with academic and professional experiences spanning the social sector. In her role, she is mentored by Sachi Yoshii.
Ahmi began her career in thoughtful, high-impact philanthropy at the Flamboyan Foundation in Washington, D.C, where she specialized in knowledge management and worked with the managing director to standardize the foundation's data collection and evaluation techniques. After her time at Flamboyan, she felt drawn towards understanding the systems that allowed inequity to persist and has been on a learning journey to deepen her understanding of the cross-sectoral and interdisciplinary levers necessary to achieve sustainable, systemic change. Before joining EBCF, Ahmi reported on Congressional hearings with the Partnership for Public Service, served constituents facing immigration challenges with Congressman Ro Khanna, supported union workers at Unite Here Local 2, and applied human-centered design to the California eviction court system with the Stanford Legal Design Lab.
Ahmi completed her MS in Sustainability Science and Practice and BA in Political Science and Human Rights, both at Stanford University. She was born and raised in Burlington, Iowa and loves to experiment with new recipes, play tennis, and play with her favorite golden retriever pup, Moose.
See Bio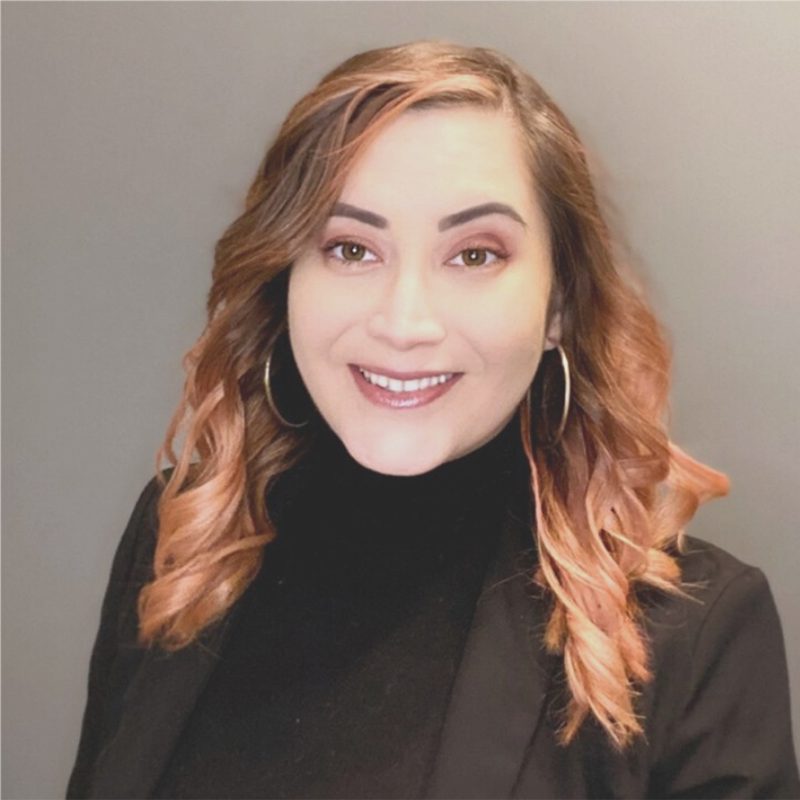 Senior Communications Officer
idiaz@eastbaycf.org
(510) 208-0827
Itzel Diaz-Romo has dedicated her professional career to serving diverse communities through small and large nonprofits in Oakland; she is passionate about creating public and private partnerships to support an equity agenda, executing communications strategies, and storytelling.
Before joining the East Bay Community Foundation, Itzel was the Interim Director of Development & Communications at The Unity Council, a nonprofit Social Equity Development Corporation with a 50-year history in Oakland's Fruitvale neighborhood. An essential role in her previous position was to execute all fundraising and communications strategies for the organization. In addition to her daily duties, she acted as the organization's liaison between departments and outside agencies, including other nonprofit organizations, foundations, community groups, and departments across the City of Oakland. She has a Bachelor in Communications Studies from San Francisco State University.
Itzel was born and raised in Guadalajara, Mexico. She, her mother, and two younger brothers moved to Oakland fifteen years ago so that the entire family could reunite with her father.
Contact Itzel Diaz-Romo
See Bio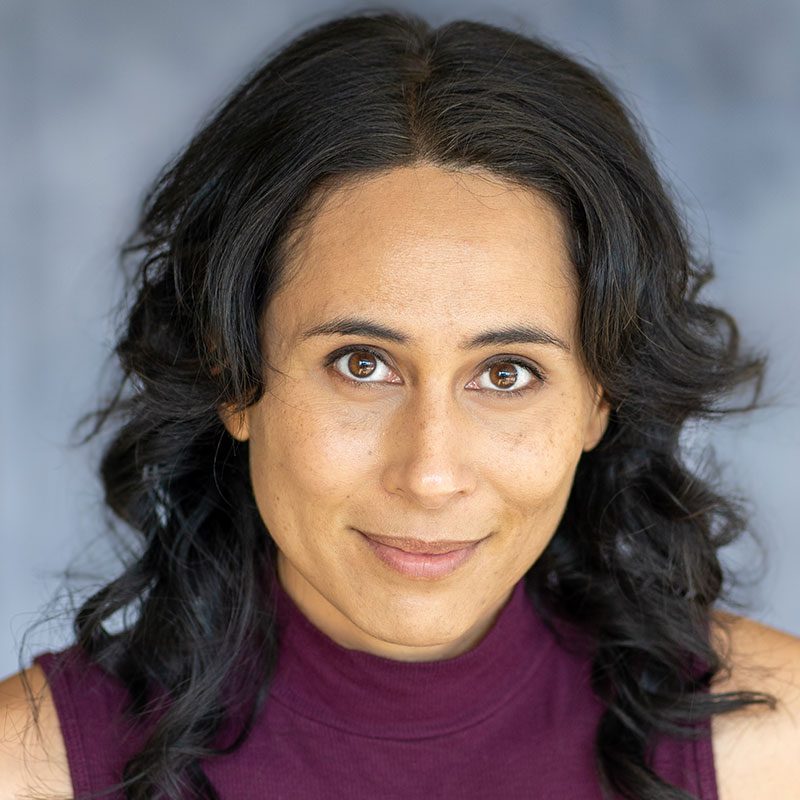 Senior Digital Producer
As Senior Digital Producer, Laura Domingo manages the EBCF's website and email marketing, providing an engaging online experience for EBCF's partners and supporters.
A seasoned digital marketer and project manager, Laura has led email marketing campaigns and website projects for national and international nonprofit organizations, such as Habitat for Humanity, Human Rights Watch, International Medical Corps, and the Be the Match Foundation. She also managed digital advertising strategy for non-profit arts organizations across the country, including East Bay institutions Berkeley Rep, Cal Performances, Aurora Theatre Company, Center REP, and The Crucible. Most recently, Laura served as the Interim Marketing Director for Silicon Valley Shakespeare in San José, where she developed the organization's marketing plan and strategy.
Laura received Bachelor of Arts degrees from the University of California, Santa Barbara in Communication and Art History. She has proudly called Oakland home for the last decade, where she currently resides with her son. Outside of the office, you can find Laura on stages across the Bay Area, as an award-winning theatre actor.
See Bio
Vice President of Community Investment & Partnerships
Amy Fitzgerald, former Senior Program Officer, is Vice President of Community Investment and Partnerships at EBCF. As a Senior Programs Officer, Amy supported organizations that amplify community voice and exercise grassroots power to build a Just East Bay. Prior to joining the Foundation in 2017, Amy worked for 12 years as a community organizer and Executive Director of Oakland Community Organizations, the largest grassroots organizing network in Oakland. Amy is passionate about community-led, equitable systems change, faith active in the public sphere, and powerful multicultural coalitions. Along with her breadth of experience, Amy boasts a diverse educational background, receiving her Master of Divinity from the Jesuit School of Theology at Berkeley and holding a Bachelor of Arts and Bachelor of Science from Santa Clara University. She lives in Oakland with her wife, and can often be found cheering for the Golden State Warriors.
Read the press release announcing Amy Fitzgerald's appointment as Vice President of Community Investment and Partnerships.
See Bio
(she / her / hers)
Senior Program Officer
Hannah Garcia (she/her) is a Senior Program Officer and co-leads EBCF's community organizing, power-building, and movement-building strategy and grantmaking with a focus on Contra Costa County. She brings over a decade of experience in community organizing, racial justice facilitation, and nonprofit program management and is passionate about community-led decision-making and equitable systems change. Hannah's earlier work focused on organizing with Latinx communities around immigrant and tenant rights, affordable housing, and juvenile justice. Prior to joining EBCF, Hannah served as the Grants Program Manager and Equity Catalyst for Arts Council Santa Cruz County where she worked to shift grantmaking and decision-making power to organizations and artists in BIPOC communities working at the intersection of social justice and the arts.
Hannah received her Bachelor's degree in Political Science and Chicano Studies from the University of Minnesota-Twin Cities. She lives in Point Richmond with her partner and outside of work, enjoys dance, time in nature, and engaging in mindfulness practices that support the sustainability of social justice work.
See Bio
Program Director
Debrah Giles is a philanthropic and non-profit management professional that serves as a Senior Program Officer for the East Bay Community Foundation in Oakland, CA. She specializes in supporting initiatives within EBCF that foster education and youth development. In her role, she serves as the Senior Program Officer for the Clorox Company Foundation's Responsive Grantmaking Program and continues to lead the work that focuses on boys & men of color.
Prior to joining the East Bay Community Foundation, for nearly 15 years Debrah worked for Sun Microsystems in their Global Community Development Group (Foundation). At Sun Microsystems, she managed all aspects of their national and regional grant-making programs and developed strategies to improve their grant-making procedures. During her tenure with she also developed and guided major funding programs, including their international disaster relief program, multi-year educational grants, and global gift matching programs. Additionally, she was responsible for regional and field management for both community relations and volunteer projects.
Debrah received her bachelor's degree in Business Management from St. Mary's College. She is a native of Oakland.
See Bio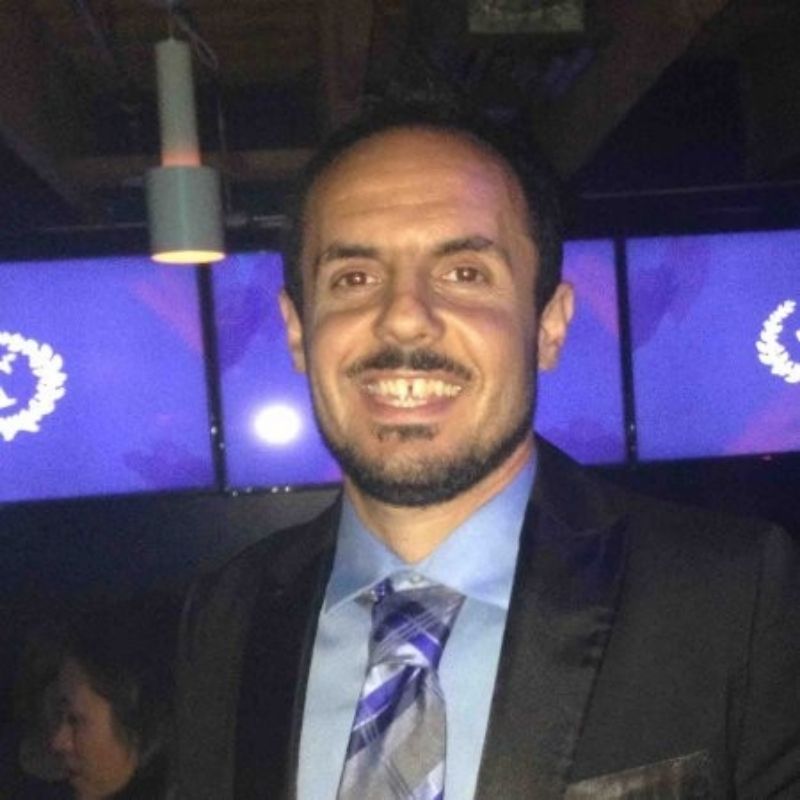 IT Projects Coordinator
Isaac Gonzalez comes to EBCF as IT Projects Coordinator. He has experience with many technologies and is a natural problem solver. He keeps future growth in mind while making well-thought-out technical decisions. Isaac is a people person who enjoys helping people and organizations grow and improve processes. He comes with a wide range of skills and technical experience gained while serving in a number of demanding jobs in the IT industry, including: Senior Project Engineer, Director of IT Operations, Systems and Network Operations Manager, and Systems/Network Administrator. He is MSCE certified in Windows 2000 and 2003 server, MCTS certified in SharePoint/Windows 2008R2, and is also an AWS Certified Solutions Architect. He also has experience with: various Windows operating systems, plus Linux, ESX server, and Mac OSX; Exchange Servers 2000 thru 2013; Cisco VOIP products; Knowledge Management applications (Confluence, SharePoint, Cisco QM); a number of various Networking/Firewall appliances (Cisco Meraki switches, Aironets, Fortinet, and Sonicwall); database systems (MS SQL 2000-2014, MySQL 4.x/5); various IT administration/monitoring tools; some programming languages (JavaScript, Matlab, HTML); a number of Cloud solutions (AWS, Azure, Egnyte, G-Suite, Office 365); and mobile device management (Sophos, Microsoft Intune). Besides his many IT-related accomplishments, Isaac also has a BA in Applied Mathematics with Computer Science from UC Berkeley.
In his spare time, Isaac is a father and an outdoor fitness enthusiast. He enjoys summiting high mountains over 13K feet, mountain biking, trail running, and swimming. You will often catch him outdoors doing something active.
See Bio
Vice President of Human Resources & Operations
tgling@eastbaycf.org
Talitha is the Vice President of Human Resources and Operations. She is a non-profit and human resources professional with over twenty years of experience. She began her career as a middle school teacher in Baltimore, Maryland, and then went onto serve as the Director of the Public Policy and International Affairs (PPIA) Junior Summer Institute at the University of California, Berkeley. For the past several years she has worked for Teach For America on the Bay Area regional alumni affairs team, and most recently on their Human Assets team as a Business Partner and then as a Managing Director of Employee Relations.
She received her Bachelor's degree in History and Sociology from the University of Virginia and she holds Master's degrees in Education and also in Public Administration. She resides in the East Bay with her husband and two sons.
Contact Talitha Green Ling
See Bio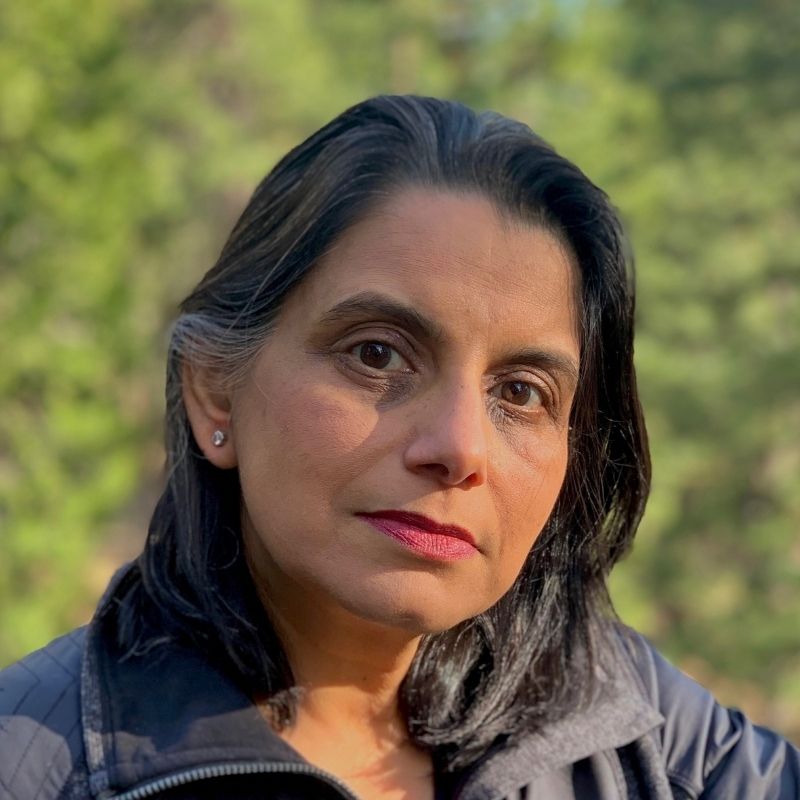 Project Lead, COVID-19 African American Education & Outreach Partnership
mhassan@eastbaycf.org
Mahvash Hassan, is the Project Lead for the COVID-19 African American Education and Outreach Partnership, a national community-centered public-philanthropic project. She also manages the East Contra Costa STRONG Nonprofits Fund, a pooled philanthropic fund at EBCF with a mission to increase racial equity, economic justice, and public and philanthropic investments.
As an independent consultant, Mahvash designs and leads systems change efforts in support of equitable and engaged communities. She also develops and delivers equity and inclusion trainings for government agencies and public participation practitioners. Her clients include cities and counties in California, national and local nonprofits, philanthropy, and UN Agencies. At the Institute for Local Government, she facilitated multi-stakeholder planning processes to establish local government offices of immigrant affairs and developed curriculum and resources to drive equity, language access and immigrant civic engagement in California's communities.
Mahvash serves on the Board of Directors for Welcoming America and is the former president and board member of a local community group committed to antiracist education and advocacy. Mahvash holds a M.P.A. from Columbia University and a B.A. in Political Science from Bates College.
Contact Mahvash Hassan
See Bio
(he / him)
Vice President of Marketing and Communications
ahattori@eastbaycf.org
(510) 208-0823
As Vice President of Marketing and Communications, Andrew Hattori brings 15 years of experience as a marketing and communications strategist, leader, and coach working at the intersection of public policy and social justice.
Most recently, Andrew led the marketing and communications team at San Francisco AIDS Foundation, a $40-million nonprofit organization responsible for delivering sexual health and substance use services to more than 25,000 people annually. Prior to that he served for nearly a decade at the Public Policy Institute of California, where he managed publications, events, and media affairs, among other areas.
Andrew is the proud biracial grandson of Japanese Americans incarcerated during World War II. His passion for racial equity, social justice, and LGBTQ causes has defined much of professional and personal life, including his early advocacy for marriage equality and longtime fundraising efforts for HIV prevention.
Andrew holds a Bachelor of Arts from Middlebury College in Japanese studies, and an M.B.A. from the University of California, Berkeley-Haas School of Business. He lives in Berkeley, Calif., with his husband and their scruffy dog, and enjoys cycling and exploring the East Bay Regional Park District.
Contact Andrew Hattori
See Bio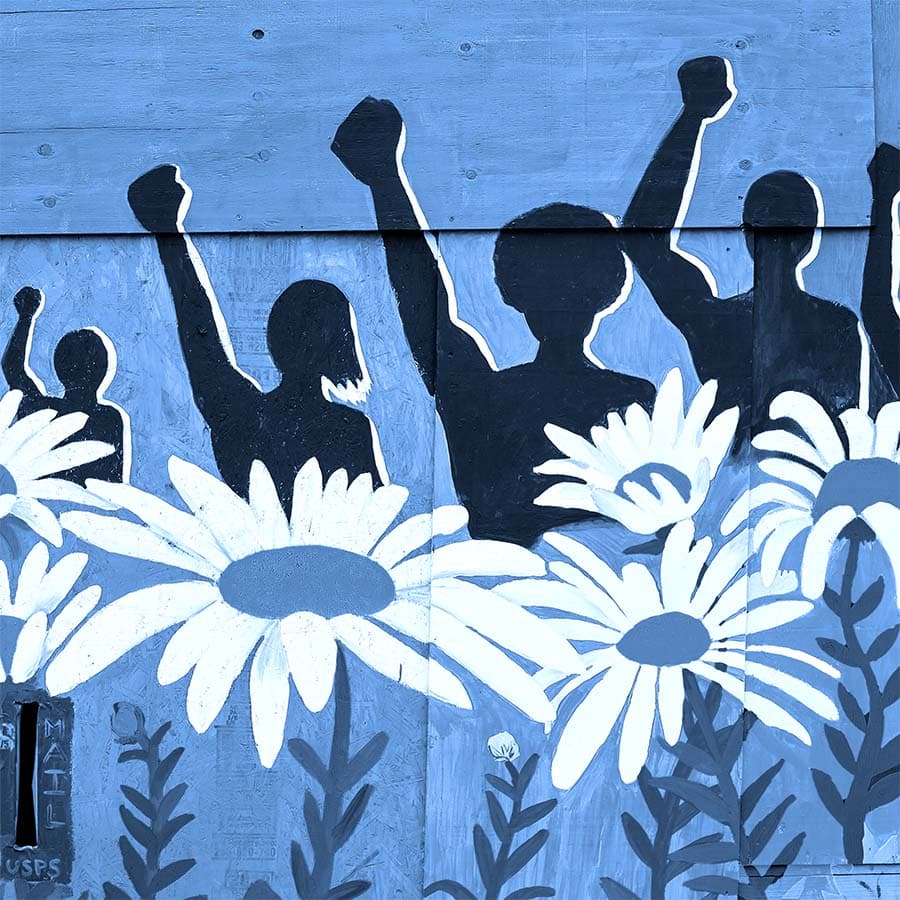 Grants & Scholarships Specialist
Clint Hayden began his new role as a Grants & Scholarships Specialist for EBCF in early 2020. He holds a Bachelor of Arts degree in Liberal Studies and a Master of Arts degree in Sociology. Clint has worked at EBCF for over 7 years, and prior to moving into his Grants & Scholarships Specialist position, he performed various roles in the Operations, Development, and Community Investment & Partnerships departments. As a Grants and Scholarships Specialist, he continues to work alongside Grants & Scholarships Manager Laura Choe and Grants & Scholarships Specialist Natalie Torres-Rosas in overseeing and administering daily grants processing, while taking a more active role with the Clorox and Kaiser funds. He also assumes the responsibility of establishing and administrating a larger number of scholarships, as EBCF looks to increase our involvement in this work.
See Bio
Senior Accountant: Transactions, Systems, and General Ledger
See Bio
Marketing & Communications Project Associate
Michele Johnson joined the Operations team at East Bay Community Foundation in August 2020 as a Receptionist & Operations Associate and now serves as the Marketing and Communications Project Associate. Prior to joining EBCF, Michele worked as an Administrative Assistant in the education field focused on project management, empathetic customer service, and organizational support.
Michele holds a Bachelor of Arts degree in Art History and has a passion for creative storytelling through Art and Marketing/Communication techniques. She is an advocate for raising awareness of racial, gender, and social justice issues through social media platforms. In her spare time, Michele loves contributing to her lifestyle blog, crafting new recipes from scratch, and creating collage art.
See Bio
Interim Internal Chief of Staff to the President & CEO
See Bio
Director of Donor Services & Administrative Support
Anoop is an experienced grants administration and compliance expert. Prior to joining East Bay Community Foundation, Anoop Served as the primary lead for grants administration and compliance at Wells Fargo Foundation and across all grantmaking vehicles at Silicon Valley Community Foundation (SVCF). She also oversaw staff development and training across process and compliance best practices. Anoop's grantmaking experience ranges from supporting large corporate philanthropy efforts at SVCF to supporting small non-profits in developing internal structures to become viable funding partners at California Humanities. She is an expert in building teams, and developing and refining workflows. She strives to ensure every process is efficient in order to reduce the burden on grantees and on her team.
Anoop transitioned to the field of philanthropy after completing an M.A. in International Policy Studies at Middlebury College, where she studied gaps in development and funding resources across the world. She is also an enthusiastic potter and a cook, you can find her in a local pottery studio or her kitchen during her free time.
See Bio
Senior Philanthropic Advisor
blaribee@eastbaycf.org
Brenda Laribee is a senior fund development executive who caught the fundraising "bug" towards the end of her graduate school tenure, especially in relation to social justice. The AIDS epidemic was her first call to action, first volunteering with the AIDS Action Committee in Boston in the early 90s, then transferring her passion to ignite a career in the AIDS community in the Bay Area. While several organizations Brenda worked for have merged or run their course, Shanti Project and the San Francisco AIDS Foundation remain, and continue their important work to cultivate compassion in our community and end the AIDS epidemic.
Brenda continued to build her fund development career in the Bay Area, holding positions at the Sierra Club, UCSF Benioff Children's Hospital and St. Anthony Foundation before launching her own consultancy firm, where she has brought her expertise in individual leadership giving programs, capital campaigns, annual fund development strategic planning, relationship building, mentoring, interim management, and project management to nonprofits that work towards social justice, provide affordable and accessible health care and social services, fight for human rights, promote the arts, protect the environment, and so much more. Recent clients include La Cocina, National Center for Lesbian Rights, Blue Bear School of Music, National AIDS Memorial Grove, Transgender Law Center, California State Parks Foundation, Alameda County Community Food Bank, SFJAZZ, Access Institute, New Conservatory Theatre Center, Raphael House and Year Up Bay Area.
Brenda holds a Masters in Business Administration from the Simmons School of Management and a Bachelor of Science degree from the University of New Hampshire. She is a long-standing member of the Development Executives Roundtable in the Bay Area, and has taught and/or participated in several classes at The Foundation Center, now part of Candid. She is a volunteer host and member of the Circle of Advisors at Bread & Roses where she has volunteered in various capacities for 25+ years, and recently served as chair of the Development Committee of the Board of Directors at Civicorps in Oakland.
Contact Brenda Laribee
See Bio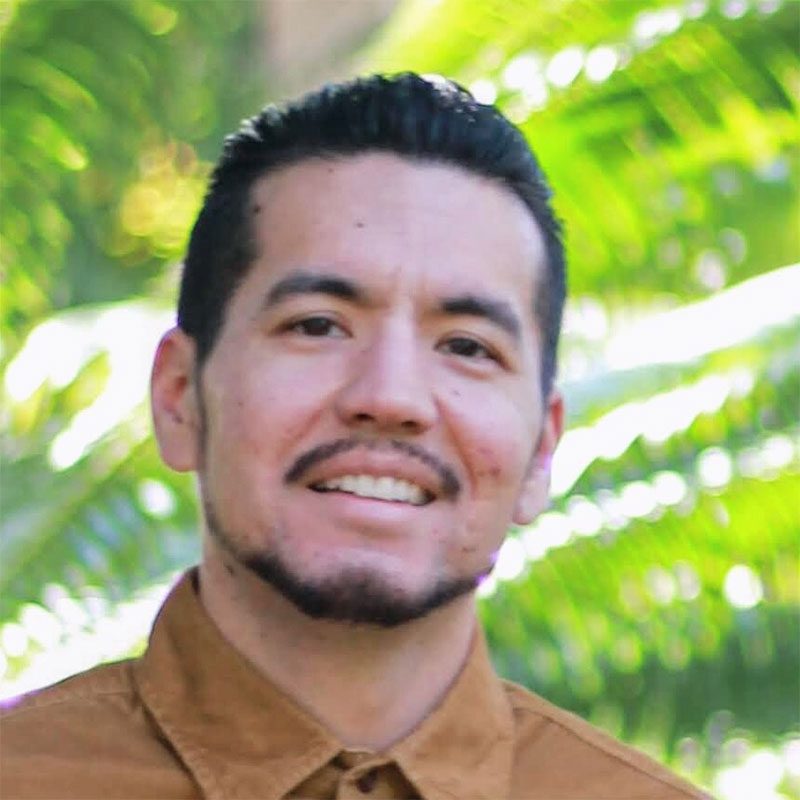 (he / him / his)
Senior Program Officer
Born and raised in Oakland, Joshua Lee has been leading grassroots organizations in the Bay Area for over ten years. A focal point of Josh's work has been with youth organizing groups in the east bay such as Youth Together and AYPAL: Building Asian Pacific Islander Community Power, centering the voices and leadership of some of the most powerful yet vulnerable populations in the region in BIPOC young people. Josh recently completed his role as a Multicultural Fellow at the San Francisco Foundation (SFF), where he led their Rapid Response Fund for Movement Building and COVID-19 Emergency Response Fund grantmaking. Prior to his role at SFF, he was the Director of AYPAL: Building API Community Power for 5 years. He has a MA from the University of Michigan in Higher Education with a focus on Social Justice, and a BA from UC Santa Cruz in American Studies. After being in the field for many years, harnessing his perspective as both grantee and funder, he is driven by a commitment to building collective strategies towards racial equity, led by those most impacted, towards a Just East Bay.
See Bio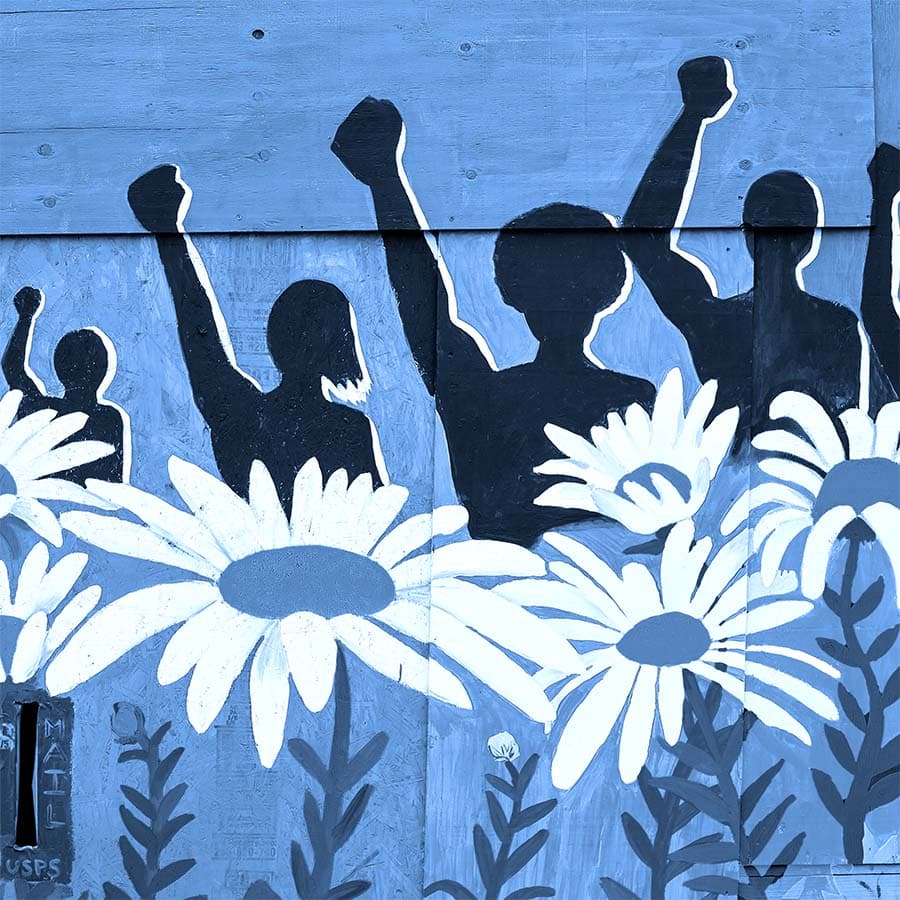 Senior Administrative Assistant
Marlynne Leonardson joined the East Bay Community Foundation to increase the organization's administrative support for the President & CEO, as well as the Board of Trustees. As a seasoned Executive Assistant with over 40 years of experience, Marlynne brings a wealth of knowledge and expertise across a broad range of responsibilities including project management, day-to-day operations, and executive correspondence.
When she is out of the office, Marlynne is heavily involved in planning and executing activities for alumni of a past local youth group founded by her parents. A Bay Area native, her favorite pastimes include walking her dog, reading, and visiting family and friends.
See Bio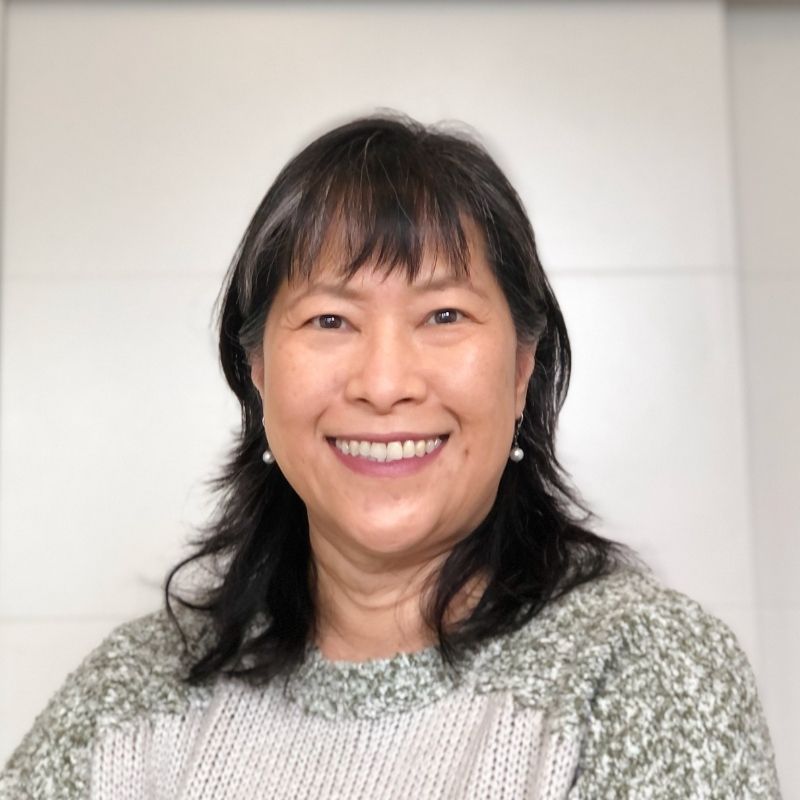 Senior Institutional Giving Officer
May Leong is Senior Institutional Giving Officer at the East Bay Community Foundation. A passionate community builder, she has more than 30 years of work experience in a variety of positions from Wall Street to Tokyo, Seattle, and San Francisco.
She formerly served as Executive Director at the Chinese Culture Center of San Francisco, Donaldina Cameron House, and Digital Eve.
As a development director, May directed fundraising teams at nonprofits focused on effectively serving K-12 kids of color, homeless youth, and vulnerable seniors in the areas of education, housing and social services. She co-founded DigitalEve, the first international nonprofit for women involved with the Internet and grew the organization to serve 31 chapters in five countries with 15,000 members, using web technology and traveling to meet with chapter leaders to develop strong relationships and trust.
May's corporate experience include: Xerox, The FDIC, Townsend-Greenspan, Montgomery Securities, and The Body Shop. After earning her MA in English from San Francisco State University, she taught English as a Second Language at college and university programs in the SF Bay area, Seattle, and Japan.
Her business articles have been published in print and online in the United States and Japan. May is regularly invited to provide workshops to nonprofit Boards and senior leaders in the areas of sustainability/fundraising and leadership development.
When not working, May enjoys sailing and writing. She finished her first novel, The World of Aya, and screenplay, The Philanthropist.
See Bio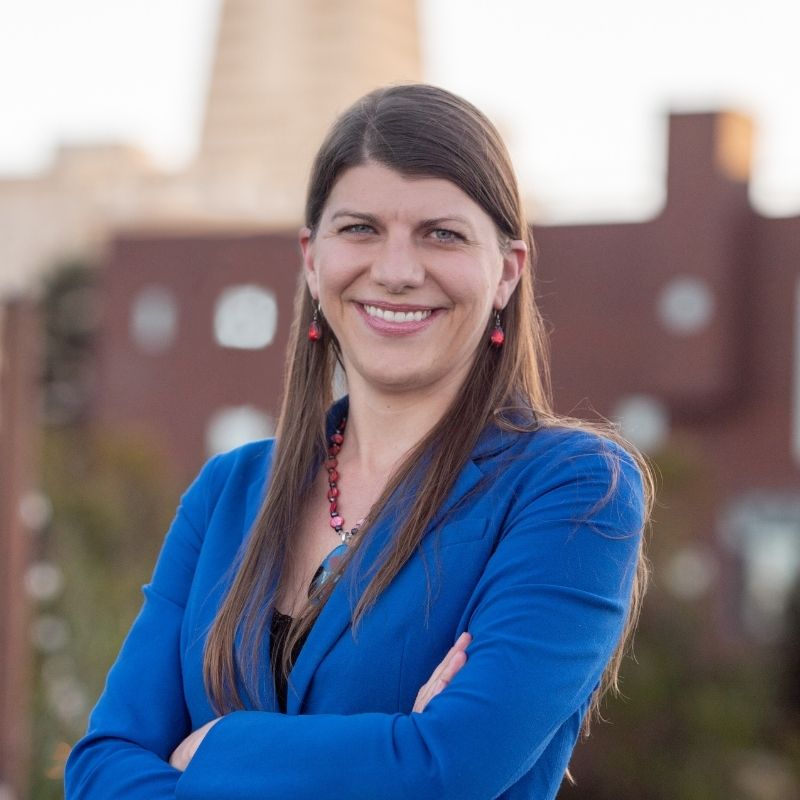 Senior Philanthropic Advisor
klevenstrong@eastbaycf.org
As Senior Philanthropic Advisor, Kaitlin Levenstrong focuses on building relationships with donors interested in aligning their giving with the Just East Bay vision. She has dedicated her career to helping people live into the change they want to see through boldly investing their wealth and resources, as well as their time and talents, towards critical issues of racial justice, gender equity, economic inclusion, and other structural inequalities. Most recently, she has served as the Director of Strategic Gifts and Business Partnership at Sojourners, a national nonprofit mobilizing people of faith around local & national social justice issues.
Kaitlin has developed a unique blend of fundraising, strategic partnership building, community organizing, and business acumen throughout her 13+ year career. In addition to Sojourners, she has worked on gender equity programs, social enterprise, and corporate partnership development for the United Nations Association of Greater Boston (UNA-GB), Prosperity Candle, and the Girl Scouts in Washington, DC. Her work and approach are driven by a deep belief in building authentic relationships that prioritize transparency and trust, in order to inspire people to become powerful participants and allies within their communities and broader movements.
Kaitlin is a graduate of Ithaca College, where she received a B.A. in journalism with concentrations in religious studies, politics, and African new world studies, and has also completed a certificate in professional fundraising at Boston University. Having been raised in the Midwest and headed East first for school and work, Kaitlin eventually found her way out West, making a more permanent home in California with her husband in 2020. Getting outdoors to explore the natural wonders of the Bay Area and beyond is what she seeks most in her downtime.
Contact Kaitlin Levenstrong
See Bio
Donor Services Associate
See Bio
Director of Grantmaking Systems, Evaluation, and Learning
David Pontecorvo leads the Foundation's overall philosophy and approach to strategic learning, evaluation and impact, and develops systems for knowledge sharing and management. A long-time nonprofit manager and foundation professional, he served as Program Director for the Foundation during the 1990s. Before returning in 2011, he headed his own consulting firm, which provided research, program evaluation and organizational development services for foundations, individual donors, nonprofits and public agencies. He previously served as Program Director of La Peña Cultural Center in Berkeley. He holds a bachelor's degree in Environmental Sciences from the University of California, Berkeley.
See Bio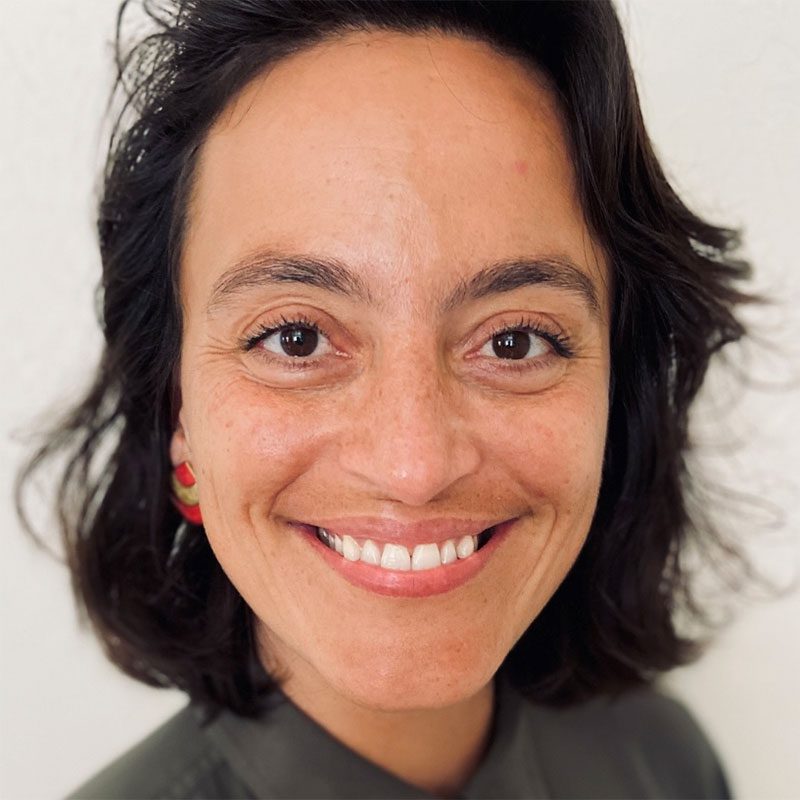 Donor Services Associate
Sandra is a first-generation immigrant from Buenaventura, Valle del Cauca, Colombia. She is also a first-generation college student who transferred from City College of San Francisco where she double majored in Math and Science, and Behavioral Science to the University of California, Santa Cruz where she completed her BA in Latin American & Latinx Studies. She has an extensive and diverse background in administration support, database and file management, internal and external customer service, scheduling and event planning in a variety of business and organizational settings.
Outside of her professional environment, Sandra really enjoys being Tia to two little humans, volunteering, learning how to garden and cook, camping, and exploring the California coastline
See Bio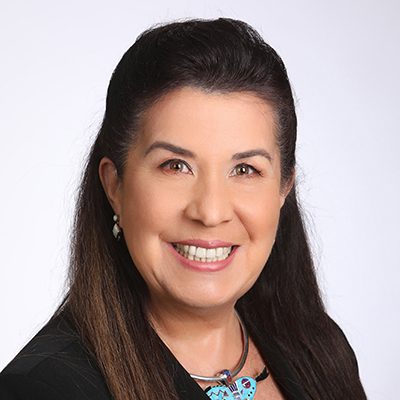 Chief Financial Officer
VALERIE RED-HORSE MOHL, of Cherokee ancestry, is the new the CFO of East Bay Community Foundation. She has more than 25 years of in-depth experience in the financial services and investment banking industry with a unique expertise in the Native American tribal government sector. Red-Horse Mohl has raised, structured, and managed over $3 billion in capital and holds seven FINRA registrations. Red-Horse Mohl is the former Executive Director/CEO of Social Venture Circle, a non-profit leading the way in the field of social impact investing and sustainable business. She is also the CEO/founder of Red-Horse Financial Group and Red-Horse Native Productions. She is the Advisory Board Chair of Stanford University's Center for the Comparative Studies in Race and Ethnicity and teaches two undergraduate courses on Entrepreneurship for Social Impact and Racial Equity at Stanford. She also serves as Board Chair of the National Boys and Girls Clubs Native American Division, as an Advisory Board Member for NDN Fund, a Board Member of the Crane Institute of Sustainability (Intentional Endowments Network), and as a Board Member for the Northern California Chapter of the International Women's Forum. Red-Horse Mohl earned a B.A. with Cum Laude honors from UCLA and has founded several nonprofit ministries nationwide. Red-Horse Mohl has been married since 1982 to former NFL professional Curt Mohl and they have three children, Courtney–Stanford University '07; Derek–California Lutheran University '12; and Chelsea–Stanford University '21.
See Bio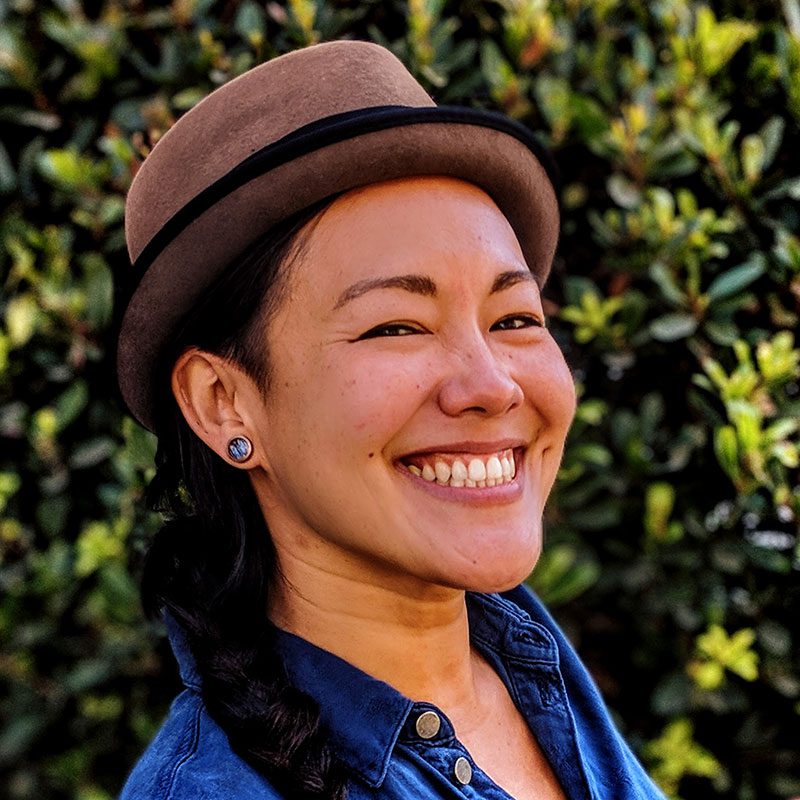 Donor Services Associate
Carolina (Caro) Reyes serves as a Donor Services Associate for East Bay Community Foundation (EBCF). Prior to joining EBCF, Caro worked as a UC Admissions Specialist for over 10 years, revamping user experience on the A-G Course Management Portal and empowering educators to create innovative curriculum to address equity gaps in college-preparatory course offerings across the state.
Caro has been a longtime advocate of amplifying voices for racial, gender, disability, and intersectional justice. As an Oakland resident of close to 20 years, by way of the Mojave Desert, Caro has helped organize various community events, screened a short film at the Yerba Buena Center for the Arts, and served as a Niroga Yoga Health Fellow for communities of color.
Caro earned multiple degrees in Film Studies, Art Practice, and Spanish Languages, Literature and Cultures in the Spanish-Speaking World at the University of California, Berkeley. Some favorite pastimes include swimming outdoors, trying to cook like family in Mexico and Korea, getting inspired by playlists, and connecting with people across the world.
See Bio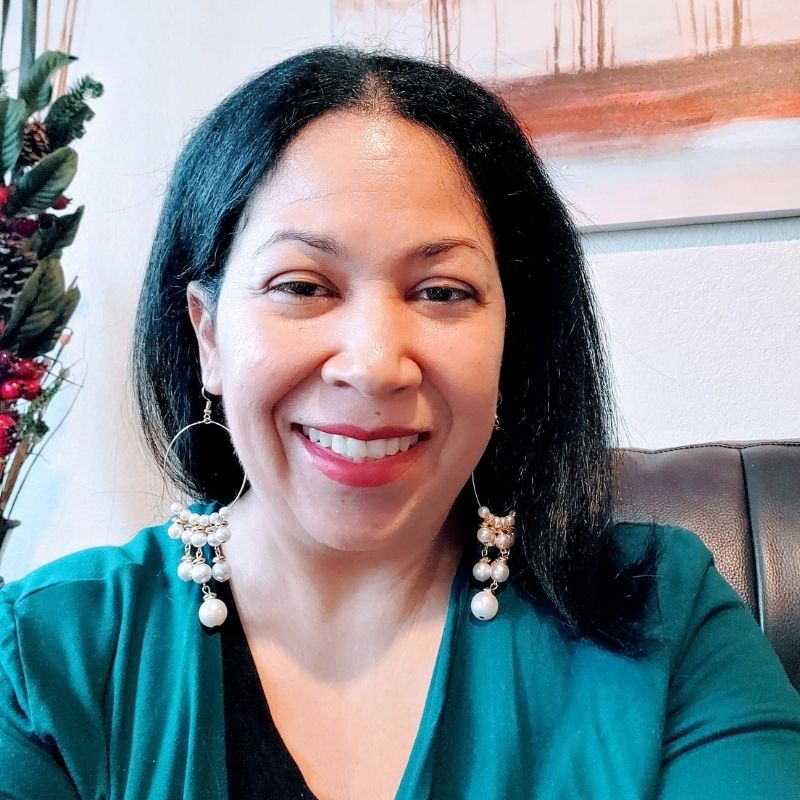 Senior Grants Specialist
Apryl Rhinehart joins EBCF as a Senior Grants Specialist. In this role she will focus on the grantmaking needs of Kaiser Permanente. She brings several years of programmatic and grants management experience, inclusive of her role most recently at the California Health Care Foundation, and prior at the Kenneth Rainin Foundation, Marin Community Foundation and the San Francisco Foundation. Apryl is a proud Oakland native, who identifies part of her life purpose as advocating for and identifying accountability practices that advance social justice and equity. Her personal interests include interior design, attending live music and theater performances, and taking scenic walks along a shoreline.
See Bio
Development Data Manager
See Bio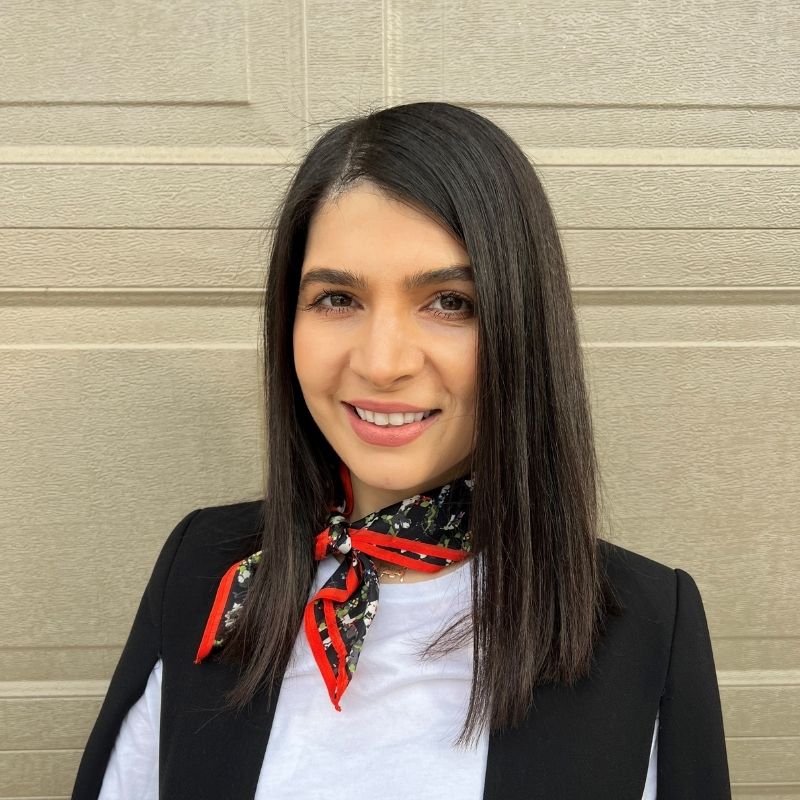 Program Associate
Melody Rooshen joins the Community Investments and Partnerships (CIP) team at EBCF as a Program Associate. She is interested in advancing social change by identifying intersections and building alliances between the tech and nonprofit sector.
Melody's professional background is interlaced with technology and community-building. Prior to joining EBCF, she worked in recruitment at Facebook where her responsibilities included collaborating with cross-functional partners to refine the hiring process and deliver optimal experience for diverse leadership candidates. Previously, she served as a development officer for Muslim Advocates, a national civil rights organization. In that role, she managed print and digital fundraising campaigns, launched an Instagram account, and built and maintained a database of donors and partners.
Melody received her bachelor's degree in history from the University of California, Riverside. Her personal interests include ambitiously binge-watching Netflix, getting that 12-step skincare regimen down to a tee, and drinking chai with her loved ones.
See Bio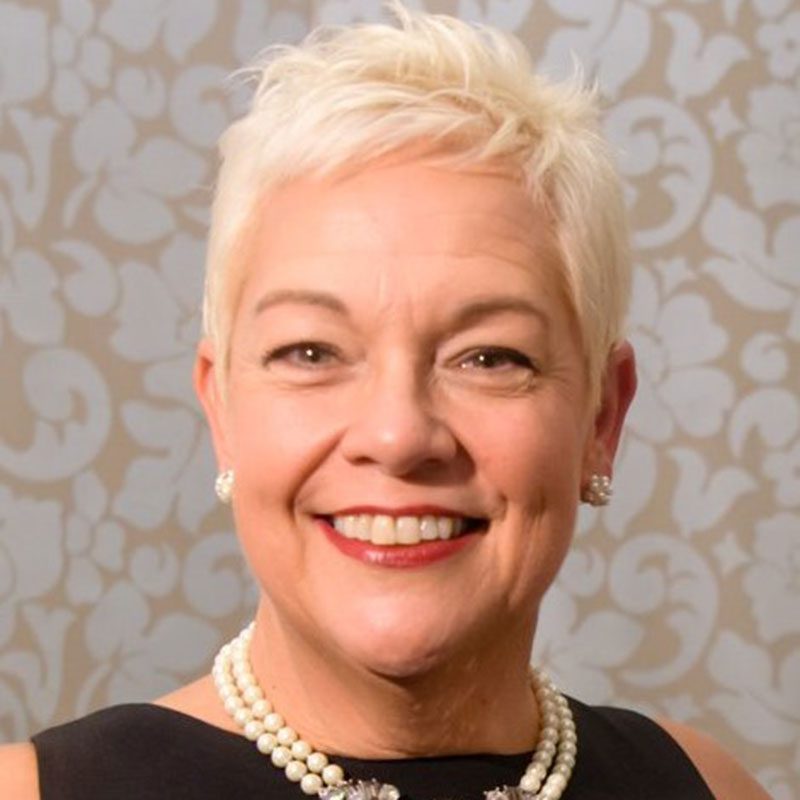 Interim Vice President of Development
Deb brings decades of experience in non-profit management, fundraising, leadership, and organizational effectiveness to East Bay Community Foundation.
After moving to California from her native Tennessee in 1996, Deb joined the development team to Equal Rights Advocates, a national civil rights organization dedicated to expanding economic and educational opportunities for women and girls. In 2000, Deb moved to Napa where she ultimately helped raise more than $36 million to restore the Napa Valley Opera House and Lincoln Theater.
From 2009 to 2020, Deb served as Vice President of Development at Horizons Foundation, the world's oldest and largest community foundation serving the LGBTQ+ community. She worked closely with Horizons' staff, board, and committees in all areas of fund development, with a special emphasis on cultivating legacy gifts. She also served as a trusted philanthropic advisor to Horizons' donor-advisors and Bay Area professional advisors. Deb's visionary work engaging donors and other key stakeholders resulted in the foundation's Now and Forever Campaign, which raised more than $100 million in legacy commitments for the LGBTQ community.
As CEO of Full Circle Coaching and Consulting, Deb provides fundraising and organizational development expertise to social profit organizations and foundations that promote education, research, elder care, and cultural inclusion.
In addition to serving on the board of the San Francisco Gay Men's Chorus, Deb is President of the board of Opera Parallele.
See Bio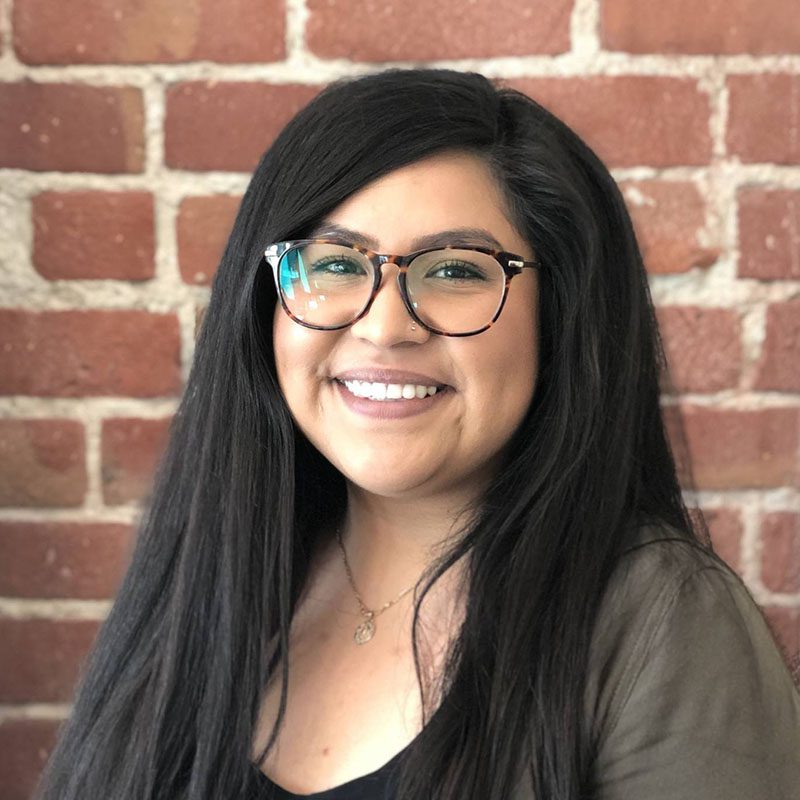 Grants & Scholarships Specialist
Natalie Torres-Rosas joined the Donor Services and Administrative Support team at EBCF as a Donor Services Associate in June 2019, and now serves as a Grants & Scholarships Specialist. In her new role, she works alongside Grants & Scholarships Manager, Laura Choe, and Grants & Scholarships Specialist, Clint Hayden, in administering daily grants processing, and supporting scholarships administration and processing – as EBCF increases our involvement in grant-making and scholarships.
She holds Bachelor of Arts degrees in Criminal Justice and Sociology. She hopes to continue helping EBCF with our mission, given her educational and personal background, and strong interest in improving the criminal justice and social systems. Before joining EBCF, Natalie was with Development at UC San Francisco and UC Berkeley. She also volunteered at different organizations in San Francisco, both in the community and in San Francisco's and San Mateo's county jails.
During her free time, she enjoys going to the dog park with her two pups, reading mystery and crime, listening to vinyls with her partner, and exploring Oakland. You can most likely find her at a taco stand!
See Bio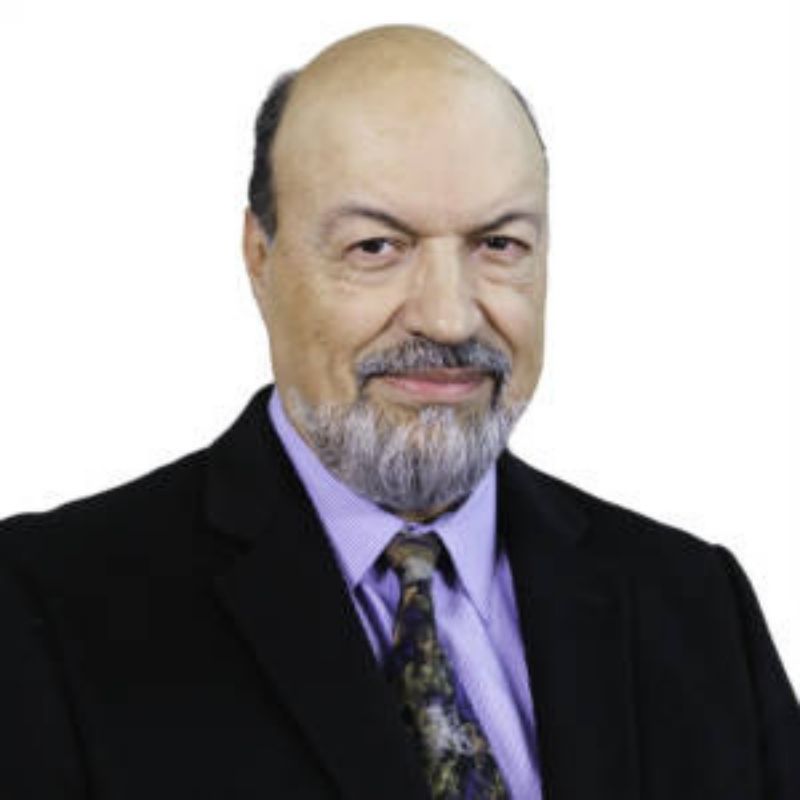 Managing Director of Operations & Facilities
As the Managing Director, Operations & Facilities, Carlos Velasquez oversees the Operations Department which is responsible for day-to-day management of IT and network operations, the headquarters building, and the Foundation's conference Center. He also serves as the liaison to the Foundation's outside professional HR administrative services group.
Carlos has more than 30 years of technical and operations experience. Prior to joining to the Foundation in 2009, Carlos worked in various managerial capacities at the Educational Testing Service, Snap Technologies/Embark, The Princeton Review, and the California Nurses Association.
Carlos holds a B.A. in Humanities from U.C. Berkeley.
See Bio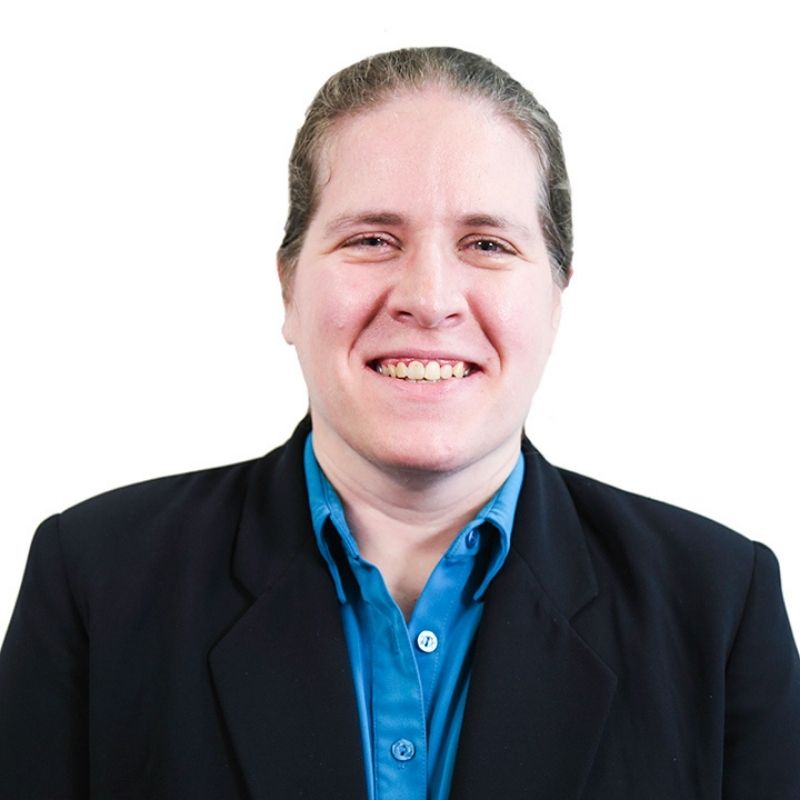 Operations Assistant
See Bio
Senior Program Officer
Sabrina Wu is a collaborative leader who has focused her career on advancing social justice and equity. As a Senior Fellow at East Bay Community Foundation, she leads the foundation's emerging work on building an inclusive and equitable economy for a Just East Bay.
Sabrina brings over fifteen years of experience in program planning and management, alliance building, community and youth leadership development, and evaluation in the non-profit and public sectors. Prior to joining EBCF, she served as Director of HOPE (Health for Oakland's People and Environment) Collaborative, where she built partnerships between public and private sectors and community to advance racial and economic equity in Oakland's food system and built environment. She has also launched and led many community programs working with and on behalf of low income communities of color, focused on health equity, youth development, and food justice.
Sabrina holds a Bachelors degree from Barnard College of Columbia University and a Masters degree in Agriculture, Food and Environmental Policy from Tufts University.
See Bio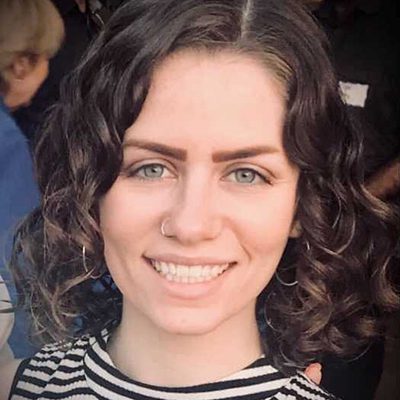 Development Associate
Ellie Young joined the East Bay Community Foundation as the Development Associate. She is originally from Irvine, California and moved to the Bay Area in 2020. Ellie graduated from the University of Vermont where she majored in both History and Political Science, and minored in Religion. Her specialties included European History, the American Political System, and Religions in Asia. At UVM Ellie worked for the Department of Residential Life as a Resident Advisor.
After graduation, Ellie moved back to Orange County where she briefly worked in education before beginning her career in politics. She got started managing the field and volunteer operations for campaigns as a staffer. Ellie then began working for candidates as a fundraising consultant. In that role she acted as the call time manager, planned dozens of fundraisers, and implemented small dollar and grassroots fundraising campaigns. Throughout her career in politics, Ellie worked on campaigns for Parks Board, School Board, Community College Board, City Council, County Supervisor, Superior Court Judge, and State Senate.
Ellie enjoys reading, listening to podcasts, patronizing her local Indian restaurant, game nights, and going to and performing in theater productions. She lives in San Jose with her partner and their adorable cat, Rue.
See Bio
Controller
Genevieve (Gennie) Zaragoza, CPA (inactive) serves as Controller of the East Bay Community Foundation EBCF. Her career of 30 plus years has been entirely devoted to accounting in the nonprofit sector, including more than 10 years as the Managing Partner of the Oakland based CPA firm Ghaffari Zaragoza LLP. She has experience with a wide variety of organizations using her broad in-depth experience to help organizations achieve financial clarity, efficiency and compliance. Most recently she served as the Controller for the Global Fund for Women where she implemented a cloud based paperless accounting system. She graduated from Mills College with honors earning a B.A. in Economics.
Gennie was born in Pennsylvania, she moved to Berkeley as a one year old and has been an East Bay resident ever since. In her free time, she enjoys decluttering and organizing the home she shares with her husband and two children and exploring all the vegan food options the Bay Area has to offer.
See Bio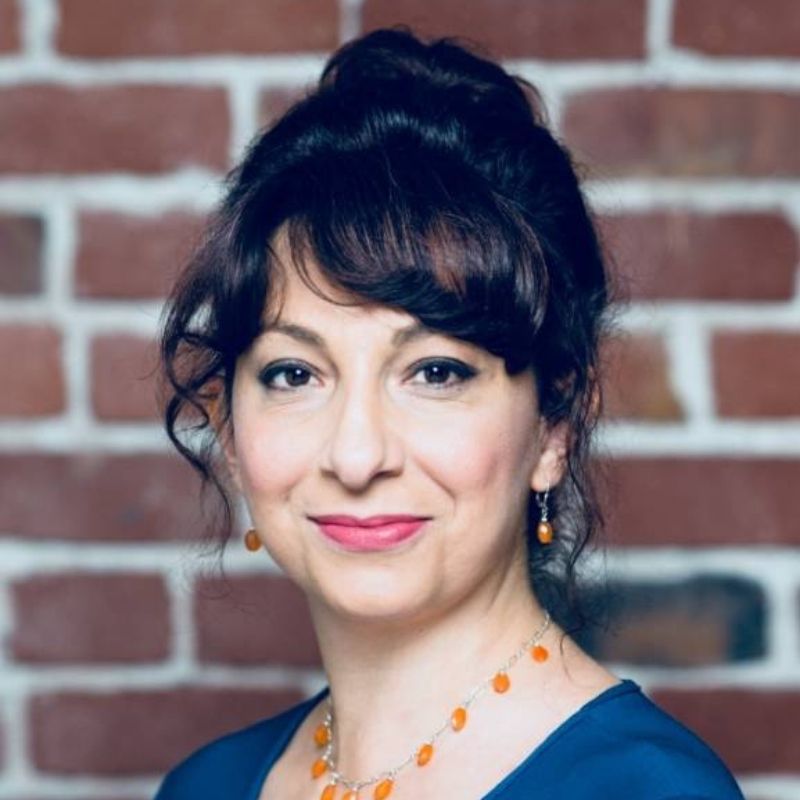 Operations & Human Resources Coordinator
See Bio