As we approach year three of the pandemic, it is okay to feel tired and worn down. Our resilience as individuals and as a community has been tested repeatedly by the effects of COVID-19, civil unrest, and social injustice.
Nevertheless, we must remember that there is always more hope! The pandemic forced us to pause, reconnect, and acknowledge our fragility as humans. But at the same time, it offered an opportunity for us to embrace change and take action.
Embracing change and taking action meant that all communities and organizations had to assess and restructure the way they function, and we had to take a stand against the tragedies caused by racial injustice. Every time we were tested, we were offered an opportunity to make social justice and social equity immutable characteristics of our DNA.
At EBCF, change and action have led us to become more than a traditional philanthropic services organization. For the past three years since we introduced our vision for A Just East Bay, we have found new ways of making a difference by partnering with donors, social movements, and the community at large.
Our partners know that our work is more than grantmaking, it is about placemaking—the process of creating quality places that people want to live, work, play, and learn in.
To that end, we are proud to share our placemaking impact for 2021.
Together, we supported arts and culture for social and racial justice. EBCF's East Bay Fund for Artists distributed $170,000 in grants to sixteen local artists. Each project speaks to social justice and the realities of communities hardest hit during the pandemic and racial justice movements. In partnership with the City of Oakland and Akonadi Foundation, the Belonging in Oakland: A Just City Cultural Fund awarded $781,760 in grants to eight dynamic organizations with relationships in diverse and vibrant communities across Oakland.
We invested $1,522,300 to advanced capacity building with a racial equity lens through initiatives like ASCEND: BLO and East Contra Costa STRONG Nonprofits Fund. ASCEND: BLO offers regional convenings, accelerator and stabilizer cohort programs, and capacity-building support for Black-led organizations across the Bay Area. The East Contra Costa STRONG Nonprofits Fund aims to increase nonprofits' capacity, leadership development, and community voice and power.
Last year, we also invested $590,000 in community organizing, power building, and movement building because we believe that social movements led by communities most harmed by injustice will be the most effective drivers of change.
We strengthened collaboration with philanthropy partners and our core grantees with the aim of fostering inclusive economic models. In 2021, our twenty-nine core grantee partners received a total of $911,000 in grants to support those hit hardest by COVID-19 and the economic recession: low-wage and essential workers, domestic workers, and formerly incarcerated people.
We introduced our new brand identity and website, which more accurately represents our bold commitment to our community and addressing the systemic barriers to advancing A Just East Bay. Our new visual identity places the vibrancy of our organization and the communities we serve front and center.
Finally, as another year begins, we are amplifying our efforts to recruit a strategic, innovative, and visionary leader with a track record of supporting social justice work. We are working with Walker & Associates Consulting, a firm with twenty-five years of experience in talent acquisition in the executive search for our future President & CEO. As we continue this critical transition period, we are embracing change and taking action to better implement program strategies and ensure the success of the organization, and its staff well into the future more effectively.
Thank you for your partnership. Please know that EBCF is committed to supporting and collaborating with you in your philanthropy efforts.
Contact us and tell us how we can be there for you!
In community,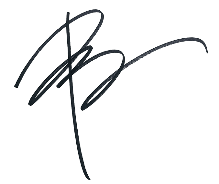 Pamela Calloway
Interim President & CEO