With deep gratitude to the field, we are honored to present the 2020 Reflect & Reimagine projects. Through these grants, Belonging in Oakland: A Just City Cultural Fund invests in Black, Indigenous, and other People of Color (BIPOC) cultural practitioners who are rooted in Oakland, who are in deep relationship with at least one BIPOC community here, and who use their cultural practice to radically imagine justice for Oakland. This cohort presents a dynamic representation of the possible paths to a racially just Oakland.
2021 Awardees
Grant amounts include an added stipend to help underwrite life-sustaining expenses for participating artists/cultural practitioners, such as healthcare, childcare, student debt, or restorative activities.
---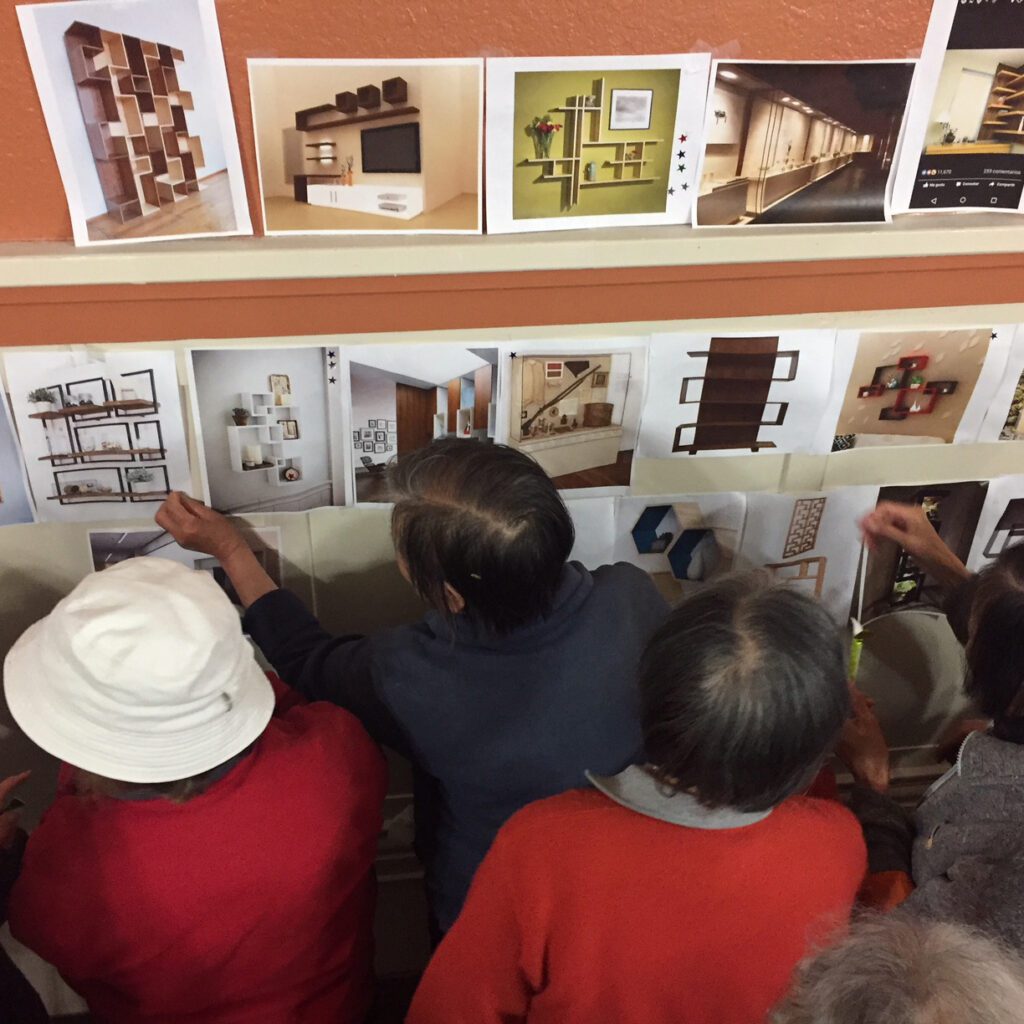 Civic Design Studio
Name of Organization: Civic Design Studio
Fiscal Sponsor: Philanthropic Ventures Network
Project Name: Civic Design: Public Space Initiative
Cultural Practitioner: Tommy Wong
Website: civicdesignstudio.com
Grant Amount: $100,800
The Civic Design Studio – Public Space Initiative reimagines and improves shared public spaces for underserved communities across Oakland. The project focuses on parks, library exteriors, and outdoor commercial areas as the most democratic spaces in our society. Civic Design utilizes a network of schools, district leaders, community organizations, creative industry partners, and city agencies, focusing on "tipping-point," deep-impact cultural design projects in public spaces. Creating "evergreen curriculum" in schools and industry pathways for young creatives, Civic Design Studio reshapes how siloed sectors can work together to center the invisibilized and uplift entire neighborhoods and communities.
---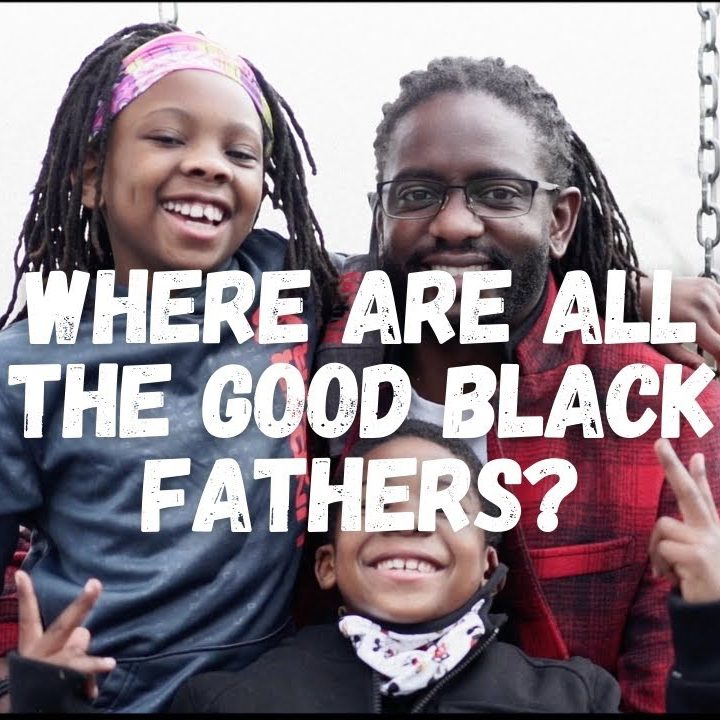 Dads Evoking Change
Name of Organization: Dads Evoking Change
Project Name: Hear My Heart: Oakland Dads Speak
Cultural Practitioners: Kareem Chadly, Shawn Williams, Pendarvis Harshaw, and Cory TK Campbell
Website: dadsevokingchange.org
Instagram: @dadsevokingchange
Grant Amount: $78,400
Through a series of powerful new media features and community engagement activities, Hear My Heart will chart the harmful misperceptions of Black fathers, and the influence of those misperceptions on the outcome of divorces, child custody, and child support cases involving Black fathers. Hear My Heart: Oakland Dads Speak partners with public agencies, family-serving organizations, local media and Oakland artists/cultural practitioners to interrupt systemic marginalization of Black fathers by the family court system.
---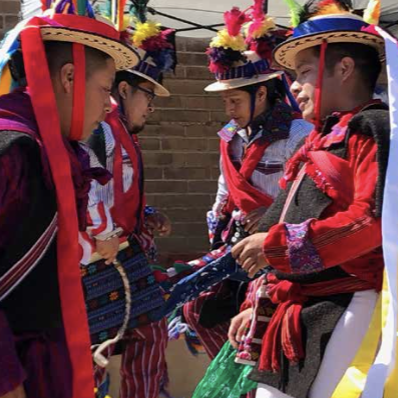 Friends of Peralta Hacienda Historical Park
Name of Organization: Friends of Peralta Hacienda Historical Park
Project Name: De-Colonizing Oakland and Peralta Hacienda
Cultural Practitioners: Walter Hood, Linda Yamane, Vincent Medina, Corrina Gould, Henry Sale, and Holly Alonso
Website: www.peraltahacienda.org
Socials: Facebook: @PeraltaHaciendaHP; Instagram: @peraltahaciendahp; Twitter: @peraltahacienda; TikTok: @MuseoPeralta
Grant Amount: $100,800
Since its founding, the United States' policies of genocide and land theft of Indigenous Peoples and enslavement of Africans, has established racialized labor and economic systems that, to this day, devastate the people and land on which we all depend. African American landscape architect/sculptor Walter Hood, Ohlone culture practitioners/artist Corrina Gould, Linda Yamane, Ruth Orta, Ramona Garibay and Vincent Medina partner with the Peralta Hacienda staff and Fruitvale community residents to animate visions of Indigenous culture through language justice, restoration of native landscapes, and place-based coalition-building. De-Colonizing Oakland and Peralta Hacienda will partner with Alameda County Public Health, Lao Family Community Development, Oakland Parks, Recreation & Youth Development, The Unity Council and Friends of Negro Spiritals to address historical annihilation and contemporary invisibility of Native voices and culture.
---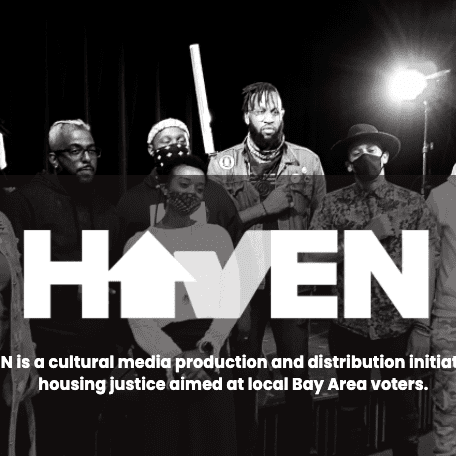 The Haven Project
Name of Organization: The Haven Project
Fiscal Sponsor: Intersection for the Arts
Project Name: Still I Rise Oakland
Cultural Practitioners: Madeleine Clifford, Ryan Nicole, Coco Peila
Website: www.havenprojectoakland.com
Instagram: @_1haven_
Grant Amount: $100,800
Still I Rise is a collaborative project between Masters of Ceremony, RyanNicole Peters, G.O.L.D. (fka Coco Peila), and Maddy "MADlines" Clifford. It merges the ancient, African, artistic structure of the Hip Hop cypher with the technology of a vodcast and EP series, effectively sparking courageous conversations that interrupt Misogynoir, amplify marginalized voices and empower Oaklanders for decades to come.
---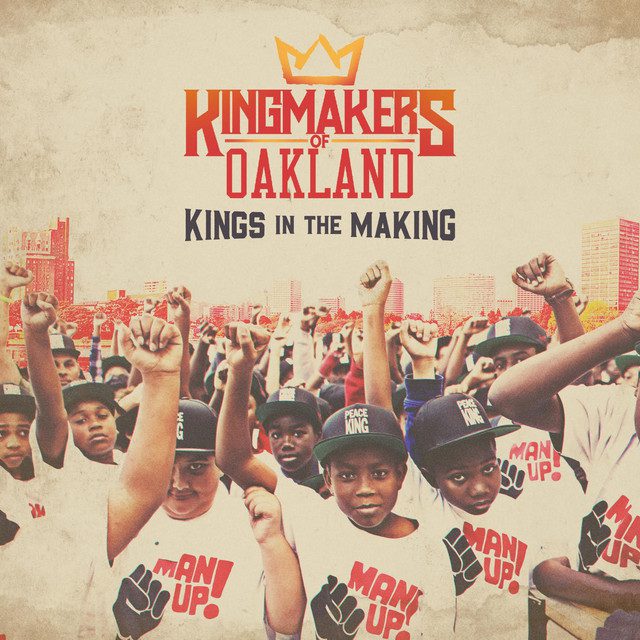 Kingmakers of Oakland
Name of Organization: Kingmakers of Oakland
Project Name: Black Joy: Kingmakers of Oakland
Cultural Practitioners: Obasi Davis, Cava Menzies
Website: kingmakersofoakland.org
Grant Amount: $100,800
Kingmakers of Oakland believes a just Oakland must include a transformative education system that elevates Black genius, engages multigenerational audiences, cultivates "artivism," promotes racial justice, and builds a broad body of work that includes film, music, dialogue, and digital curricula. Moving beyond the notion of art as entertainment, Black Joy partners with young artists from Oakland Unified School District's Office of Equity (via the African American Female Excellence and African American Male Achievement programs), Young Gifted and Black (YGB), and the Oakland School for the Arts. Black Joy envisions a justice-facing soundtrack album, Black anime film, and cultural showcase in collaboration with Oakland Unified School District.
---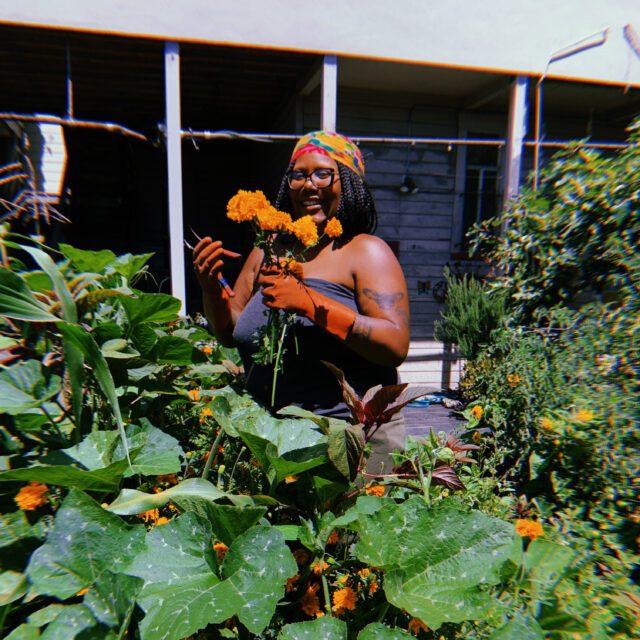 Oakland Sustaining Ourselves Locally (SOL)
Name of Organization: Oakland Sustaining Ourselves Locally (SOL)
Project Name: Oakland SOL Revival
Cultural Practitioners: Avé-Ameenah, Laya Wig
Grant Amount: $100,800
Oakland SOL Revival is a Black American preservation and radical reparations project focused on Queer, Femme leadership and collaboration. Avé-Ameenah and Laya Wig are utilizing a storefront and garden they steward to create a stronghold for Black community and culture in the San Antonio/Fruitvale neighborhoods of East Oakland. This project directly challenges issues of displacement and food injustice by addressing the disappearance of Black businesses, artists, cultural hubs, and living food programs in Oakland. We are envisioning Oakland as a hub for radical reparations, where Black people are creating and combining resources rather than waiting to be displaced.
---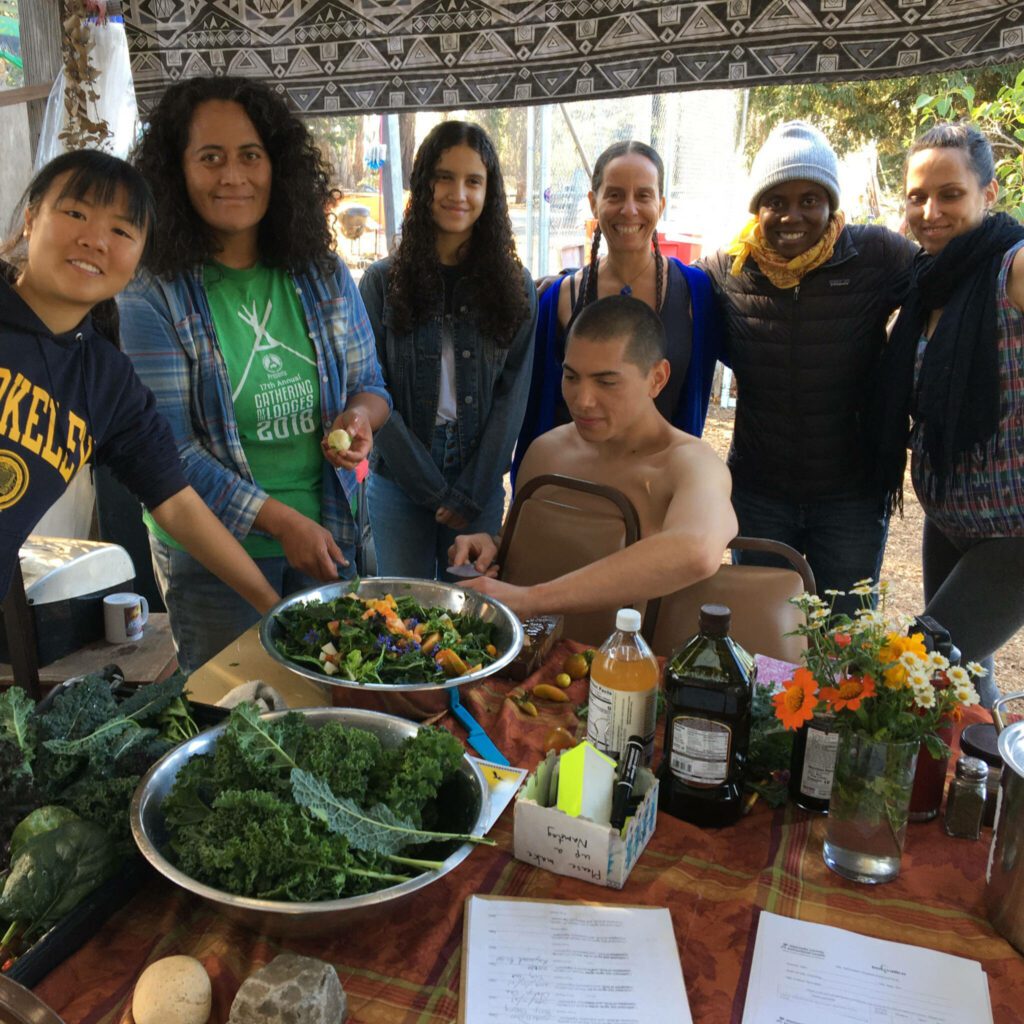 Spirit Root Medicine People (SRMP): Two Spirit Lifeways
Name of Organization: Spirit Root Medicine People (SRMP): Two Spirit Lifeways
Fiscal Sponsor: Social Good Fund
Project Name: Reclaiming Sacred Two Spirit/LGBTQI Roles, Spirit Root Medicine People
Cultural Practitioners: M.Zamora, Loa Niumeitolu, RaheNi Gonzalez
Facebook: @SpiritRootMedicinePeople
Grant Amount: $100,800
Sacred roles tied to medicinal knowledge and wellness served by settlers and systems of colonization continue to be made forgotten. Reclaiming Sacred Two Spirit/LGBTQI Roles, Spirit Root Medicine People gathers Indigenous Two Spirit/LGBTQI folx across age, ability, sexuality, religion, body, and knowledge traditions to reclaim their sacred roles within communities. Led by Two Spirit/Takataapui cultural practitioners, SRMP engages Two Spirit/LGBTQI Indigenous people who exist across Huichin/Oakland to envision a just city in which wellness and medicine circles heal and renew Two Spirit people from unprecedented rates of suicide, severe mental illness, high rates of drug addiction, wide spread homelessness and poverty, and the normalization of living in the closet.
---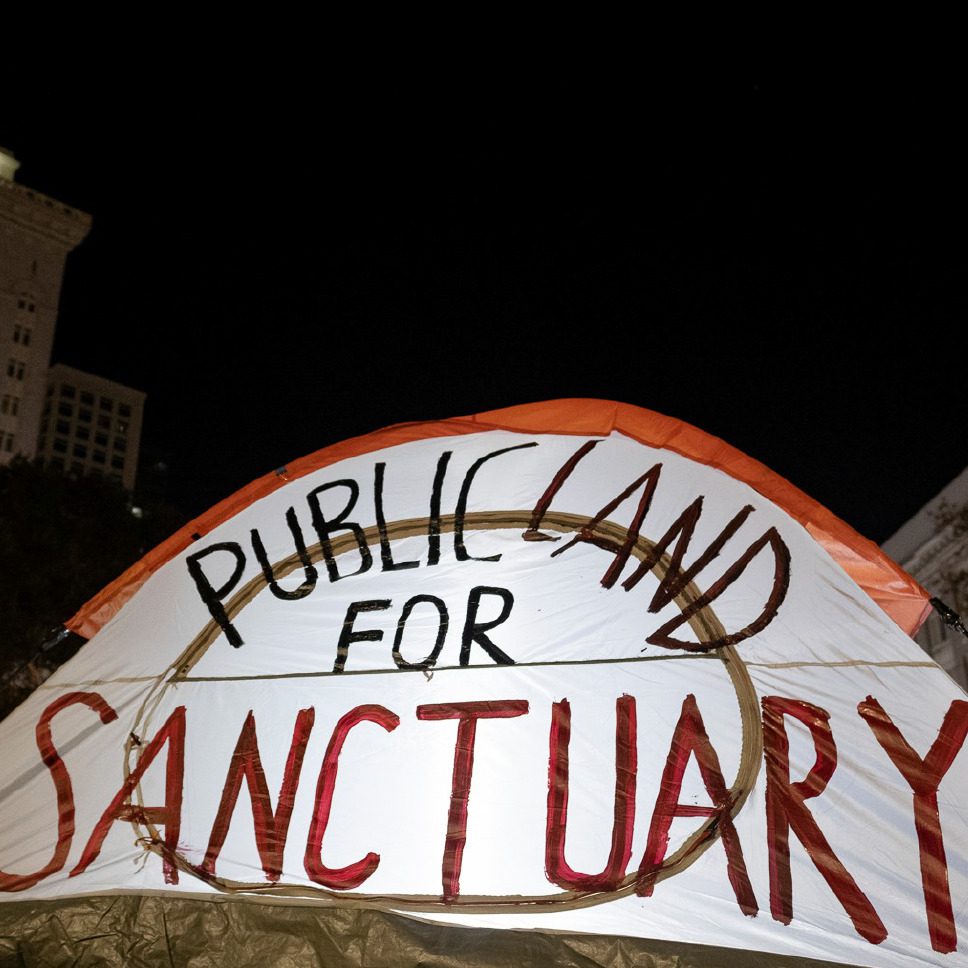 Village in Oakland
Name of Organization: Village in Oakland
Project Name: Tarpestries
Cultural Practitioners: Anita Needa Bee Miralle, Pancho Pescador, Ayat Jalal Bryant, Lola
Website: thevillageinoakland.org
Facebook: @thevillageinoakland
Grant Amount: $98,560
Tarpestries seeks to activate the creativity and agency of Oakland's unhoused citizens through activities grounded in their humanity, dignity, and rights. They will work with unhoused citizens to design and transport murals carrying messages of healing and information about community resources and direction-action plans related to Oakland's housing affordability crisis. Tapestries will provide Oakland's unhoused neighbors with know-your-rights trainings and eviction defense resources, and work to shift public opinion about the unhoused through community engagement strategies at each site.
---
2020 Awardees
Awardees each received a grant of $25,000 for one year.
Dohee Lee Puri Arts / Chinese for Affirmative Action Project "Asian Refugees & Immigrants Reflect on Anti-Black Racism In Our Community"
Darren Colston / Brothers on the Rise Project "Hella Love"
Regina Evans / Lower Bottom Playaz "INFRASTRUCTURE"
Ayodele Nzinga / Lower Bottom Playaz "Janga's House"
Dame Taylor / Eastside Art Alliance/Eastside Cultural Center "Loveolution"
Corrina Gould, Deja Gould / Sogorea Te' Land Trust "Mak Tuupentak Tirinikma/Our Arbor Awakens"
Dania Cabello, Arjuna Sayyeed / Oakland Parks and Recreation Foundation "Possibility of Play"
Spencer "SPULU" Pulu / Social Good Fund "SPULU Visual & Performing Artist"
Christina Chung, Wahab Algarmi, Jimmie Robinson / Oakland Kids First "Town Force One"
NAKA Dance Theater (José Navarrete, Debby Kajiyama); Mujeres Unidas y Activas / Dancers' Group "Tu Lucha es mi Lucha (Unity is Power)"
Walter Hood, Linda Yamane / Friends of Peralta Hacienda Historical Park "Whose history is remembered?"
Leilani Salvador / Social Good Fund "Youth ARTS (Addressing Real Traumas and Solutions) Project"
Learn more about the 2020 Awardees & Panelists.
---
Download the 2021 Guidelines [PDF]
Download the 2021 Application Text [PDF]
Download the 2021 Frequently Asked Questions [PDF]
For questions and assistance, contact justcityfund@eastbaycf.org.