Due to disparities rooted in underlying, systemic issues in healthcare services, communities of color have been significantly impacted by the COVID-19 pandemic. Age-adjusted COVID-19 hospitalization rates are about four times higher for Black and Latinx Americans versus white Americans. Pacific Islanders, Latinx, Black and Indigenous Americans all have COVID-19 death rates that are double or more that of white Americans.
In response, community organizations from across the country have stepped up to deploy resources rapidly to communities and inform federal legislation to build a racially and economically just health care system.
The COVID-19 African American Education and Outreach Partnership is a community-centered public-philanthropic partnership that combines the local standing, trust, and reach of community-based organizations (CBOs) with the resources and convening power of philanthropic partners. The Partnership is a collaboration between East Bay Community Foundation, Kaiser Permanente Community Health, the Congressional Black Caucus Institute, and CBOs across the United States with the goal of ensuring accurate public health information and resources reach communities most impacted by this pandemic.
As the lead philanthropic partner, East Bay Community Foundation coordinates re-granting, develops and manages opportunities for cross-region learning, and serves as a hub for thought-partnership between these organizations and the CBOs. We are a conduit for public health information between the community-based organizations, state public health departments, and Congressional representatives.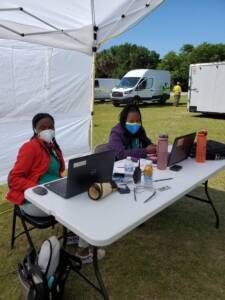 Partnership Model
Centering expertise of community-based organizations (CBOs), $2.4 million in grants were distributed to approximately 30 faith and community groups across California, the South, and mid-Atlantic regions. Projects that received funding focused on developing and amplifying accurate culturally and linguistically appropriate messages to counter disinformation, increase vaccine acceptance in Black communities, and inform federal legislation to build a racially and economically just health care system.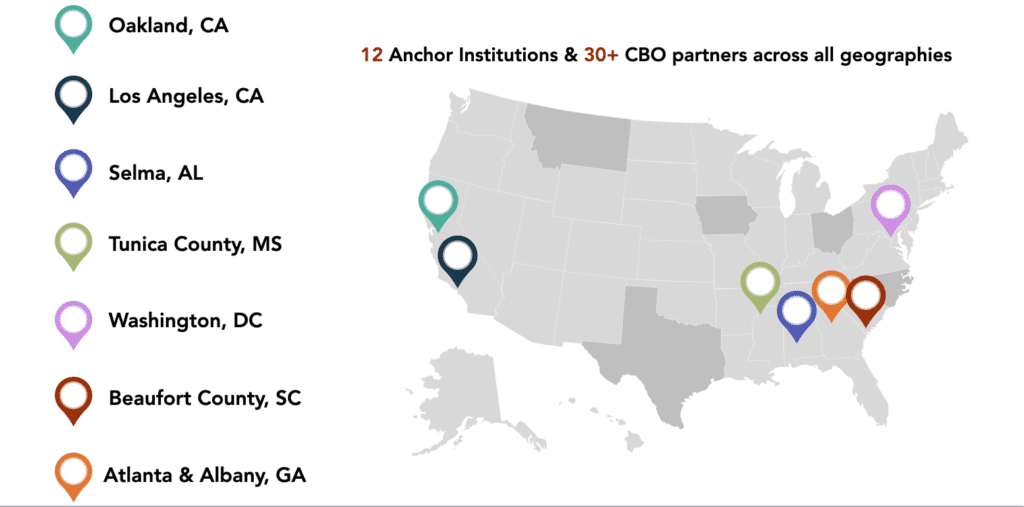 Media Campaign and Storytelling
A robust paid social and traditional media campaign developed by Carol H Williams Advertising (CHWA), a renowned, Black-led media firm aired television commercials and radio spots targeting African American communities with messages that encourage and empower stopping the spread of COVID-19. Frontline health workers shared their personal stories of trying to preserve life in underserved communities during the pandemic. A collaboration with Twitter for Good, elevated these stories, called the Covid Diaries, on social media to educate, advocate, and mobilize for health equity.
Evaluation
The National Minority Quality Forum (NMQF) is co-developed an evaluation process with each CBO. Disaggregated data will be collected and analyzed to inform health disparities and system changes needed to better serve under-resourced communities of color.
Sharing Our Learnings
In 2021, EBCF and COVID-19 Partnership stakeholders were invited to share this unique, community-centered, and systemically-focused model at national conferences including the Council on Foundations Leading Together Summit, Change Philanthropy Unity Summit and NMQF's National Leadership Summit.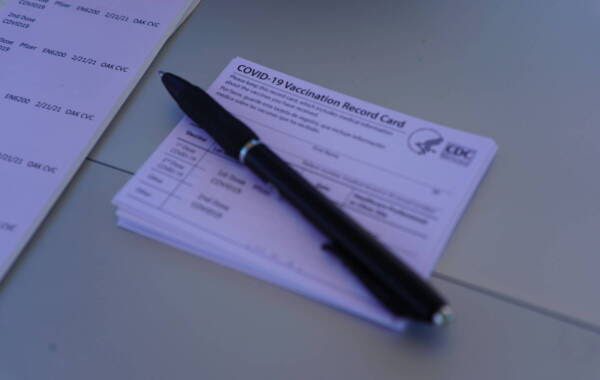 Related Staff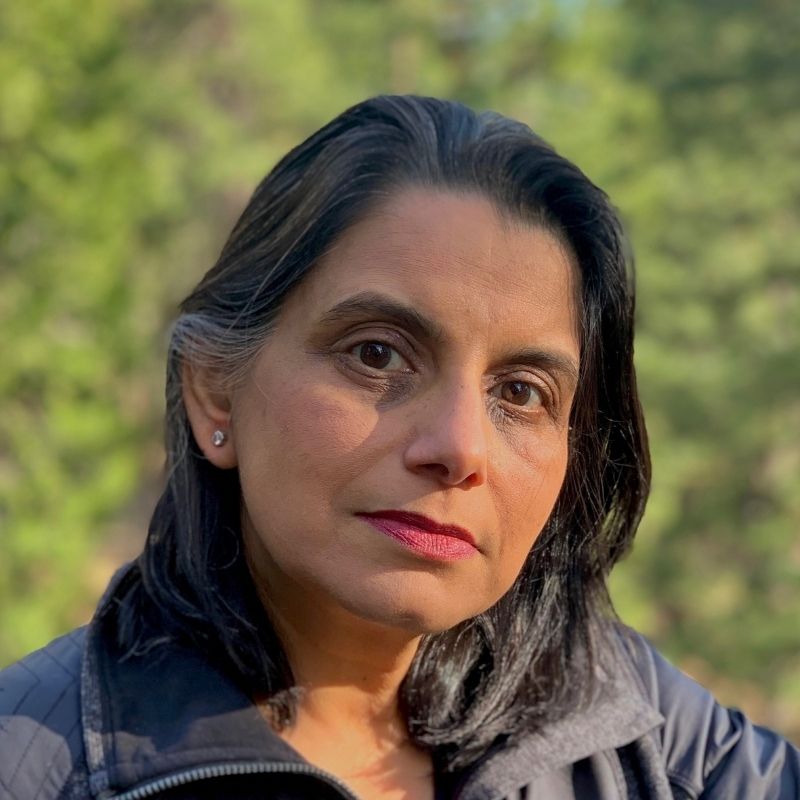 (she / her)
Project Lead, COVID-19 African American Education & Outreach Partnership
mhassan@eastbaycf.org
Mahvash Hassan, is the Project Lead for the COVID-19 African American Education and Outreach Partnership, a national community-centered public-philanthropic project. She also manages the East Contra Costa STRONG Nonprofits Fund, a pooled philanthropic fund at EBCF with a mission to increase racial equity, economic justice, and public and philanthropic investments.
As an independent consultant, Mahvash designs and leads systems change efforts in support of equitable and engaged communities. She also develops and delivers equity and inclusion trainings for government agencies and public participation practitioners. Her clients include cities and counties in California, national and local nonprofits, philanthropy, and UN Agencies. At the Institute for Local Government, she facilitated multi-stakeholder planning processes to establish local government offices of immigrant affairs and developed curriculum and resources to drive equity, language access and immigrant civic engagement in California's communities.
Mahvash serves on the Board of Directors for Welcoming America and is the former president and board member of a local community group committed to antiracist education and advocacy. Mahvash holds a M.P.A. from Columbia University and a B.A. in Political Science from Bates College.
Contact Mahvash Hassan
See Bio
Media Coverage
Learn more about this unique partnership through these news stories and blog posts.
Colorlines. COVID-19 Vaccine: What White Conservatives Can Learn from Black Americans. January 28, 2021
NBCBayArea.com. Pop-up Covid vaccination in Oakland aims to help hard-hit community. February 22, 2021 (Posted on nativehealth.org)
KTVU.com. FEMA sets up mobile vaccination clinic in Fruitvale. April 6, 2021.
Oaklandside. Why this East Oakland Pastor Got Vaccinated. April 14, 2021
Reducing Patient Risk: The Podcast. COVID-19 African American Education and Outreach Partnership. September 13, 2021
Reimagine. Commentary: From the Ground Up: Solutions for Health Equity. September 15, 2021
Los Angeles Sentinel. Nonprofit Groups and Health Agencies Partner to Increase Vaccine Access. September 23, 2021.
New York Times. Why Many Black Americans Changed Their Minds About Covid Shots. October 13, 2021.
New York Times. Democrats' Bill Would Cover Poor Uninsured Adults, Up to a Point. November 1, 2021.
Related Blog Posts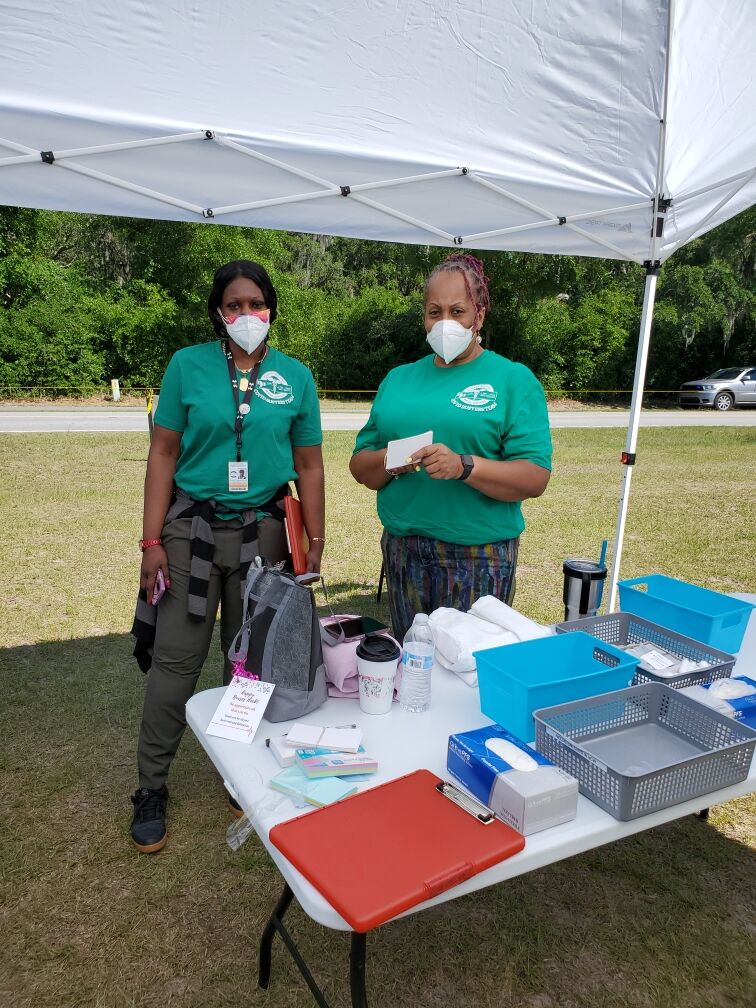 A new video demonstrates the power of the COVID-19 African American Education & Outreach Partnership which has distributed $2.4 million to community-based organizations across the country.
Read More