As a third-generation Oakland native and long-time equity and justice advocate, it is with deep commitment, humility, and gratitude that I introduce myself to you as the new President & CEO of the East Bay Community Foundation! 
Whether you are a donor, advisor, grantee, community partner, board member, or staff member, I couldn't be more excited to embark on this journey with you. I recognize the responsibility that comes with this role and I'm looking forward to the opportunity for us all to grow and learn together and have a tremendous impact on advancing A Just East Bay.
My career path to this opportunity was not necessarily traditional, but in retrospect the road signs were clear. Growing up in Oakland, I learned the complexity of race, racism, and racial injustice from a young age. It was within the systems that my family and I had to navigate that I felt the impact of racism and oppression. I did not know it at the time, but that was the beginning of my calling to change systems, not just policies, with a keen focus on the people within them and how we enact change by also changing ourselves.
While I might have started my professional career in a corporate environment, my purpose and commitment to social justice were anchored in my work as a doula providing guidance and support to pregnant women and new mothers. Seeing firsthand the racial health disparities and discrimination in care and access to resources, I found myself serving as an advocate for systems change not just for my clients but for all mothers who have been historically locked in systems of exclusion and oppression. 
This led me to join the public sector to align my commitment to equity and justice with the work I do every day. I have championed local communities, advocated for fair housing, helped to grow community leadership, and promoted education for all. Knowing we are stronger together, I have engaged with community organizations, state policy task forces, local and national foundations, and funder collaboratives to bring change to life. 
I know we can do better, and I firmly believe EBCF is part of the solution.
As I step into some very big shoes, I have three guiding principles I bring to my work here:
Simultaneously developing systems thinking and putting that thinking into practice. I'm a lifelong learner who's always willing to explore new theories of change, and I firmly believe those theories need to be tested in real life, iterated, and communicated if we're going to truly disrupt the root causes of injustice. 
Facilitating space for the community to exercise its power. The collective vision for justice for the community must come from the community. EBCF should be a place where everyone is represented, has a voice, and adds value. We may start off in different places, but a shared vision sparks the action that marches us toward justice and freedom.
Bringing a lens of liberation and love to philanthropy. With community at the center, we can bring donors into a deeper understanding of root causes of inequity and how to address them. Together, we can deploy funding, access, and other resources to build the scaffolding that communities need to shift cultural, social, and economic power that fuels transformation. 
These—and I'm sure, many other principles—will drive our core program strategies, our impact investing work, and our innovation in grantmaking. 
Much in the same way as the East Bay has influenced social movements and arts and culture that has permeated the national culture, our work dives deep beyond the surface and brings to life a collective vision for justice in our community. And one thing is for certain — EBCF needs to be there for the long haul.
Thank you for being part of a community committed to advancing an inclusive, fair, and just East Bay. 
In community,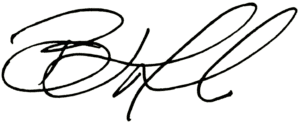 Brandi Howard
President & CEO
 P.S. I also hope you received our invitation to a virtual gathering on Thursday, December 8, at noon.  We'll get to learn more about my background and EBCF's strategic vision for A Just East Bay. RSVP online today!
Related Posts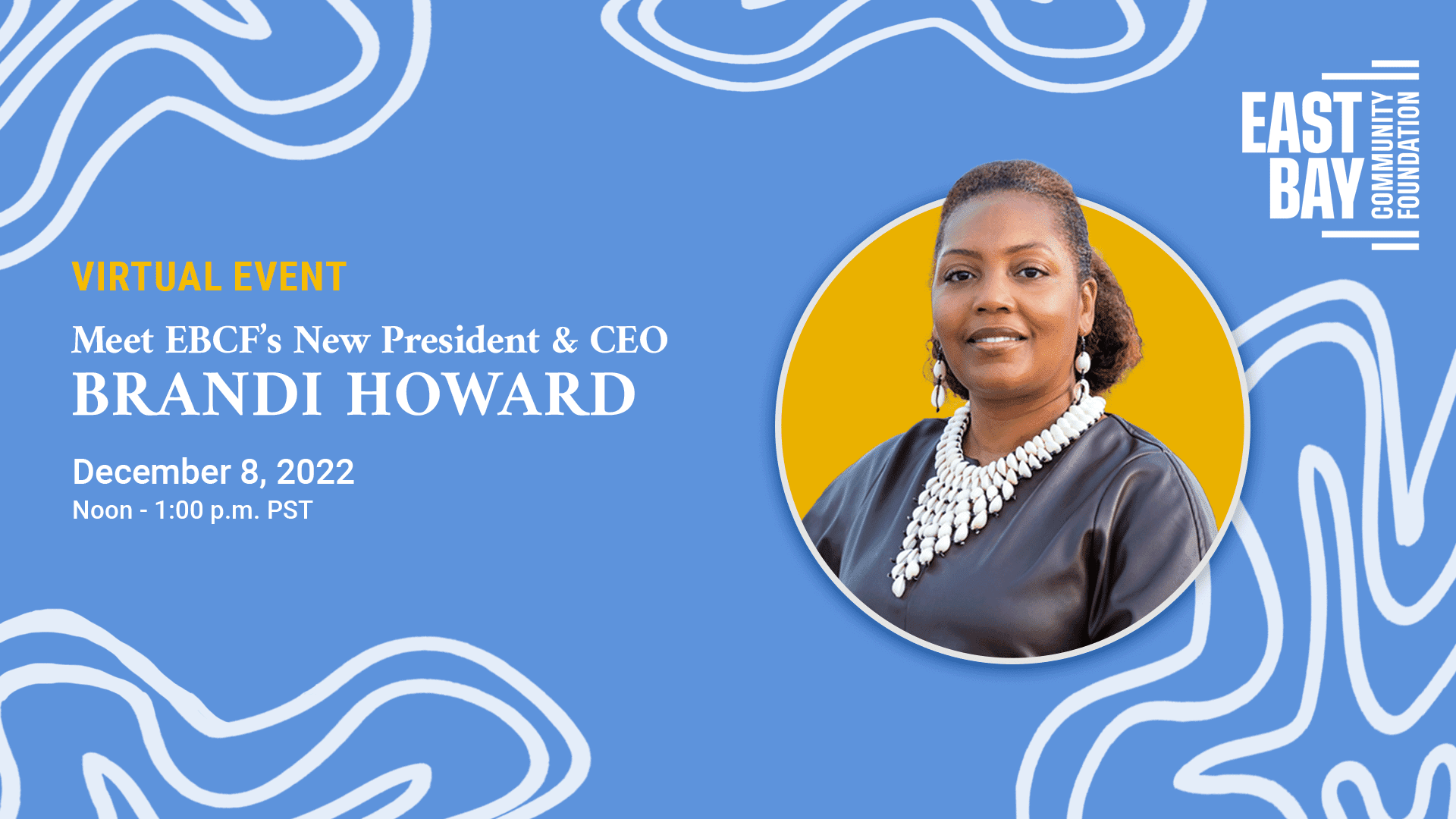 In this virtual event, community members learned more about Brandi and EBCF's strategic vision for A Just East Bay. The …
Read More