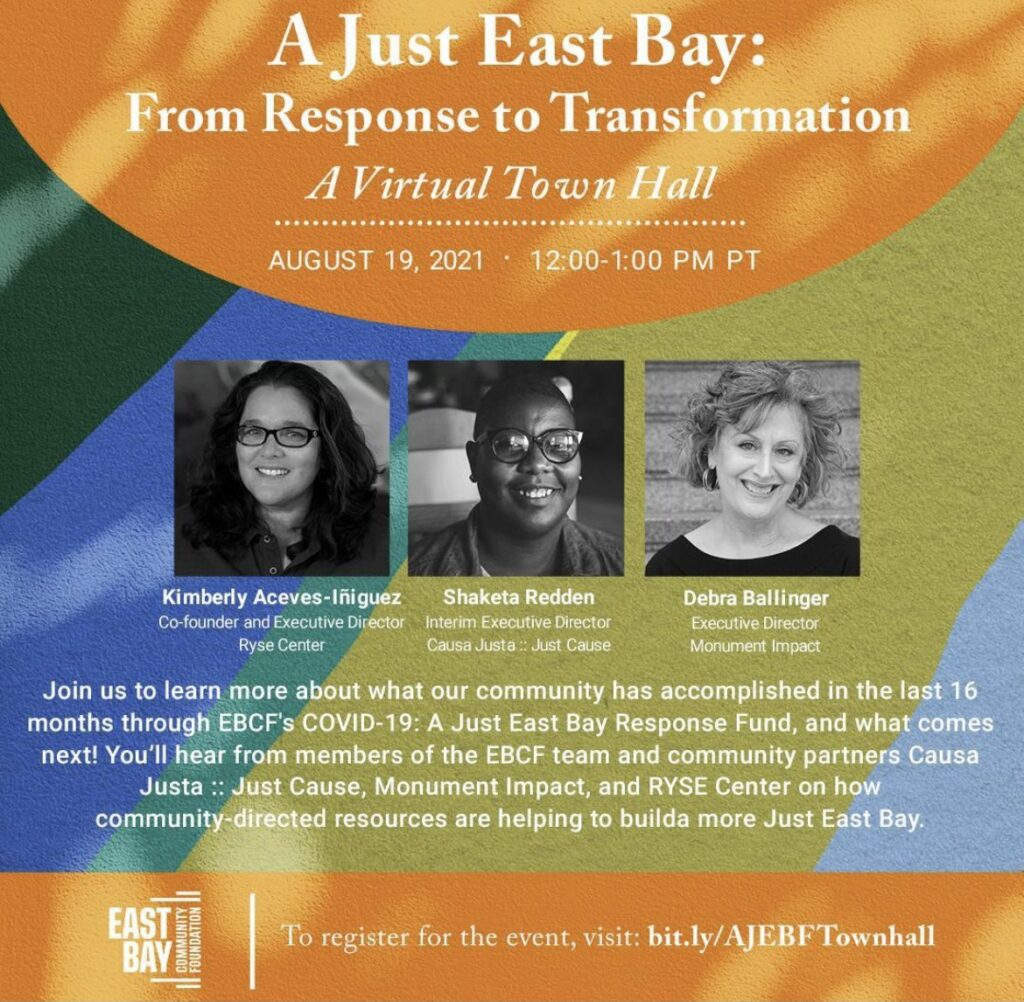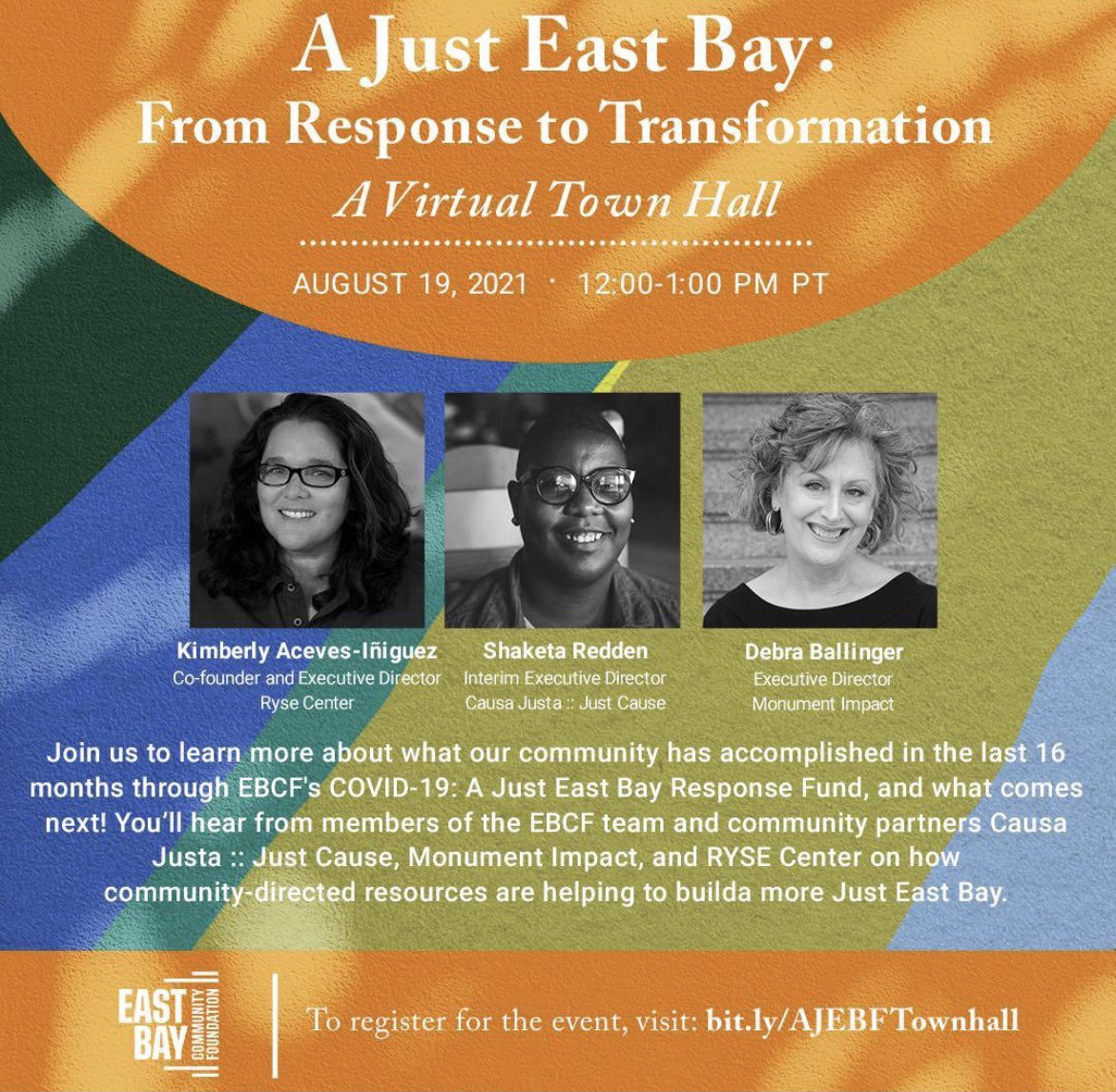 On August 19th, the East Bay Community Foundation held a virtual Town Hall, From Response to Transformation, to spotlight the incredible work of our community partners, and announce the evolution of our COVID-19: A Just East Bay Response Fund into a permanent community fund: A Just East Bay Fund. With a goal of raising $5 million in this first year, the Just East Bay Fund will continue to directly resource communities and invest in BIPOC-led change throughout the East Bay.
The Town Hall recording features three nonprofit leaders: Shaketa Redden of Causa Justa :: Just Cause, Debra Ballinger of Monument Impact, and Kimberly Aceves-Iñiguez of RYSE Center. Each of these leaders talked about how they directed funds to support communities over this challenging time.
EBCF leadership, including James Head, President and CEO, Amy Fitzgerald, VP of Community Investment and Partnership, and Alex Aquino-Fike, VP of Development shared the strategy behind and evolution of the COVID-19: A Just East Bay Response Fund. Many of the lessons learned over the last 18 months helped crystallize EBCF's role in and approach to investing in grassroots leaders who are closest to the historic and ongoing socio-economic and racial injustices in the Bay Area, and will inform the transformative work of the Just East Bay Fund.
This vision of A Just East Bay and the fund centers around four core strategies:
Community organizing, power building, and movement building;
Fostering inclusive economic models;
Capacity building with a racial equity lens; and
Arts and culture for social and racial justice.

"I invite each of you to join us by challenging yourself, your family, your friends, your foundation to go way beyond your comfort zone and examine your own power, your privilege, but also your capacity to do more and to give more. EBCF is here to support all of you to engage in deep learning and transformative philanthropy and a first step for all of us is to invest big in this much-needed community fund."

– Alexandra Aquino-Fike, VP of Development