"The past year has been a wake-up call for so many of us. I have had to manage some treatable health issues that have reminded me to slow down, take some time, and find greater balance in my life. I am deeply grateful for the meaningful and transformative work we have done together here at East Bay Community Foundation throughout my tenure. Given our incredibly strong Staff and supportive Board, this is the right time for me to make this decision. Leading this team has been a great honor in my life," said Head.
Under Head's leadership, the East Bay Community Foundation has accelerated its impact. It has partnered with its donors to distribute over $450 million in grants to hundreds of organizations advancing a Just East Bay. The ASCEND:BLO initiative has helped to advance long-overlooked Black-led organizations and bolster their longevity, sustainability, and impact. The Foundation used its special position as an intermediary between government, philanthropy, community, and business to help ensure a thorough Census 2020 count in Alameda and Contra Costa counties. The Foundation responded to the COVID-19 pandemic with the urgency the moment demanded and provided relief to individuals in the East Bay community who depended on that assistance. All these efforts prove the needs of the community will always be a top priority.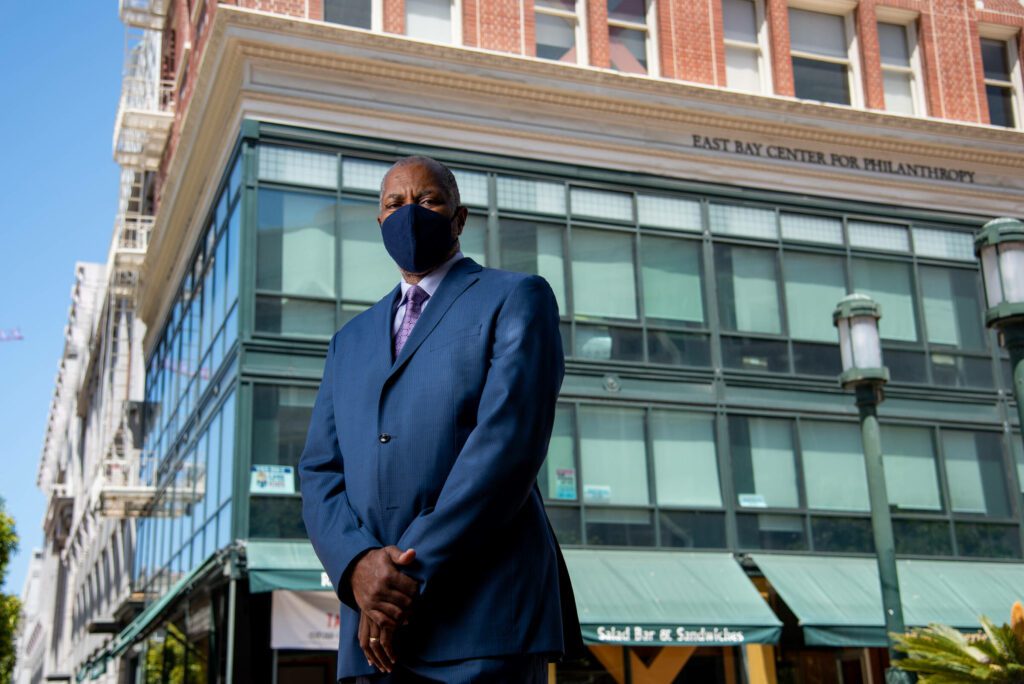 "James is steadfast in his resolve, fearless in his vision, and compassionate in his work. The legacy of his work will live on in the East Bay and beyond," said Fred Blackwell, Chief Executive Officer of the San Francisco Foundation, a long-time partner and ally.
"Kaiser Permanente, both in Northern California and nationally, has worked with the East Bay Community Foundation for over 20 years. During James' tenure, the Foundation has become an essential partner to us, increasing our presence and impact in the East Bay and beyond through our joint efforts on grantmaking and investments in the community," said Yvette Radford, Vice President, External & Community Affairs, Kaiser Permanente. "He'll be deeply missed, but we know the imprint he left on the Foundation will remain."
To assist with the search for Head's successor, the foundation's board of directors has retained the services of Koya Partners, part of the Diversified Search Group, a leading executive search and strategic advising firm dedicated to connecting exceptionally talented people with mission-driven clients. "We've so appreciated James' leadership and efforts to leave the Foundation stronger and more strategic than when he started. We fully support his decision and are looking forward to our search, "said Hector Preciadio, chair of the board of the Foundation. James will continue to serve as President & CEO for East Bay Community foundation through the transition to ensure the Foundation continues to meet the community and donors' needs in bringing on a new leader.
###
About East Bay Community Foundation
Founded in 1928, and supported by over 400 local donors, the East Bay Community Foundation connects donors with community-led movements to eliminate structural barriers, advance racial equity, and create an inclusive, fair, and just East Bay. Recognized as 2019's "Boldest Community Foundation" by Inside Philanthropy, East Bay Community Foundation is committed to ensuring that all members of our community are treated fairly, with equitable opportunity and outcomes. The Foundation has charitable assets under management of over $800 million.
Media Contact
Eric Brown
Interim Vice President of Communications
ebrown@eastbaycf.org