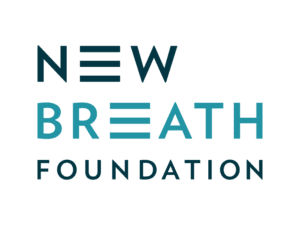 "Each breath can be a new beginning. It is up to us to decide what intention we want for ourselves, our families, and our communities with every inhale and exhale."

~ Eddy Zheng
EBCF is proud to host the New Breath Foundation's Fund. The New Breath Foundation (NBF) offers hope, healing, and new beginnings for Asian American & Pacific Islander (AAPI) new immigrants and refugees, people impacted by incarceration and deportation, and survivors of violence.
NBF was founded in 2017 by Eddy Zheng, the first formerly incarcerated "juvenile lifer" to serve as Founder and President of a philanthropic Foundation. Eddy, who experienced the "school to prison to deportation pipeline," has committed his life to addressing issues of trauma, stigma, and shame in the AAPI community for decades. NBF grew out of the grassroots movements to end mass incarceration, address immigration/deportation issues, and advance racial justice and solidarity. NBF staff and board members have spent decades organizing around these issues, with expertise in community organizing, fundraising, non-profit governance, philanthropy, and leadership development.
Based on their collective skills and expertise, NBF is in a strong position to conduct grantmaking that is founded on collaboration, trust, and relationship building. NBF's greatest successes have come from a hybrid approach that combines grantmaking with leadership development, convening, and advocacy strategies. NBF provides grants to frontline organizations while simultaneously providing key leadership, support, coordination, and organizing to advance racial justice and solidarity. In its first three years, NBF awarded over $300,000 in grants to community-based organizations. Grantees led innovative efforts to advance: Culturally relevant healing for survivors of violence, criminalization, and incarceration; Grassroots strategies to address deportation; and Systems change and movement building strategies.