Pamela Calloway became interim president & CEO of East Bay Community Foundation on November 1, 2021. In her first message to our donors and newsletter subscribers, Pamela expresses her enthusiasm for this moment in EBCF's history, acknowledges her gratitude for James Head's years of service, and describes three ways she will work with our staff and community to advance inclusion, fairness, and justice in the East Bay.
---
Dear Friends of EBCF,
I am deeply honored to be writing to you in my role as Interim President & CEO of the East Bay Community Foundation.
While this is my first month in this role, EBCF is not new to me. I am so happy to have been in community with so many of you for many years as an attorney and advocate for workforce and regional economic development. As some of you may know, I've had the privilege of serving on the Board of Directors since 2015. During that time, the Foundation has stepped more deeply into its bold values, supported some of its most transformative work, and grown a highly-skilled staff of passionate leaders in social justice.
While I am incredibly excited about serving the EBCF community in this new way, this moment is also a little bittersweet. I was on the board six years ago when we hired James Head, and it is incredible to see the care and thoughtfulness he brought not only to his advocacy and field-facing work, but also to the staff and culture he helped cultivate. I hope you've all had a chance to read James' farewell letter, which includes reflections on his service and what it takes to chart the course of change.
Transition can be a golden moment for any organization. I truly believe that. As Interim President & CEO, I will continue to support our excellent staff in their work advancing an inclusive, fair, and Just East Bay. That means continuing our programmatic grantmaking work to support movement leaders, and collaborating closely with our CFO, Valerie Red-Horse Mohl, to bring our investments into 100% mission alignment. I am also excited to collaborate with our Development Team to create new and deeper relationships with our donors and partners.
Importantly, I am also working closely with the Board of Directors on the search for a permanent president & CEO for EBCF. We know that the right leader to bring EBCF from this golden moment into our next chapter of power building, donor organizing, and community-driven change is out there. We will update all of you and the wider EBCF community when we have more to share.
Finally, I would like to express my thanks and gratitude for your support of East Bay Community Foundation. I am looking forward to collaborating with all of you as we continue to advance our work for all who call the East Bay home.
If you have any questions, please don't hesitate to get in touch.

Sincerely,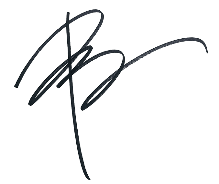 Pamela Calloway
Interim President & CEO
East Bay Community Foundation