Photo credit: Black Organizing Project protest photographed by Brooke Anderson
On May 25, 2020, two months after a global pandemic suddenly united the entire world, I felt powerless as I watched a senseless act of violence result in the loss of George Floyd's life. His murder was a painful reminder of unbalanced power dynamics in our society, the lethal threat of white supremacy, and the history of anti-Blackness in our country.
Two years later, I am heartbroken by the recent violent acts in our country in Buffalo, N.Y., in Laguna Woods, California, in Uvalde, Texas, in Tulsa, Oklahoma… When will this cycle of violence end?
While we live with anger, frustration, division, and hurt, we cannot afford to be numb to the injustice happening around us.
We must rise and push back against fear and ignorance. We cannot unite to build a just society until we deal with our history as it occurred and understand that being pro-Black means building the foundation for the liberation of all oppressed people.
We must rise and join our young people who will continue to make their voices heard in protest and at the ballot box, voting out elected officials that do not govern in alignment with the will of the people. My soul is energized knowing that the next generation will not be unplugged from the world and will be each other's keepers.
We must rise and protect the progress we have made in the past 50 years. Progress is not linear and for every two steps forward, there will be those who want to take us that many more steps back.
As philanthropists, it is our duty to use our power to advance racial justice and support the social movements that protect progress and continue to demand change. 
It's an honor to serve as Interim President & CEO at East Bay Community Foundation where we recognize that achieving an inclusive, fair, and just East Bay requires transforming our region's power structures, ensuring that every resident is able to shape their future, not just a powerful few. That is why we strive to build a foundation grounded in principles that are informed by the community, rooted in practices of anti-oppression, and focused on advancing justice.
For the past four years, EBCF has implemented new ways of partnering with donors, philanthropists, social movements, and the community at large to support those most harmed by systems of oppression to build power and advance racial justice.
OUR PROGRAM STRATEGIES BUILD POWER AND ADVANCE RACIAL JUSTICE THROUGH COMMUNITY INVESTMENT AND PARTNERSHIPS.
For the last four years, we have expanded our support for grassroots organizing and movement infrastructure – efforts led by and for the community – to build and expand the power of Black, Indigenous, Latinx, Asian American and Pacific Islander, and South Asian, Southwest Asian, and North African people to exercise self-determination and agency in their communities and lives. To achieve this, we work closely with a group of core grantees creating transformational change in Alameda and Contra Costa counties.
OUR INVESTMENT STRATEGIES BUILD POWER AND ADVANCE RACIAL JUSTICE BY INVESTING CAPITAL IN FOUNDERS AND OPPORTUNITIES THAT ARE OFTEN OVERLOOKED BY TRADITIONAL INVESTMENT MODELS.
We believe that shifting capital and resources through means beyond grantmaking will lead to asset building, ownership, and generational wealth creation for those that have historically experienced barriers to these achievements.
I encourage you to join us as we continue to shift resources in support of strategies that transform our region's power structures.
Together we can move one step closer to our vision of A Just East Bay.
In community,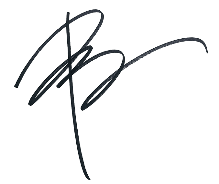 Pamela Calloway
Interim President & CEO